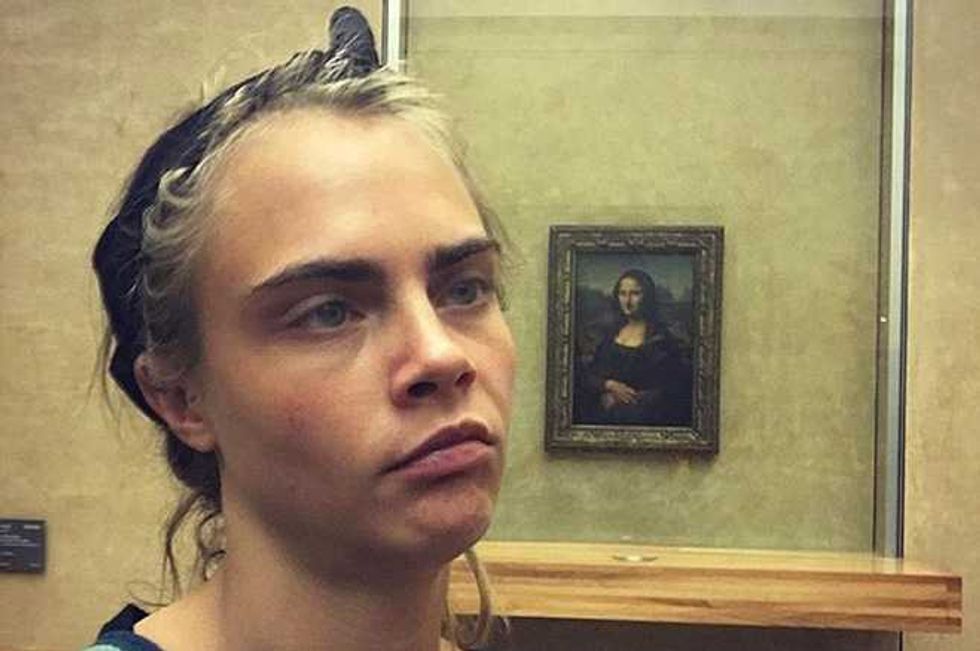 Model-Acress-It-Girl Cara Delevingne used the occasion of viewing the Mona Lisa to post photos with the masterpiece, because what is art if not a prop for selfies?
Cara posted a series of selfies on Instagram, adding captions about wanting to date Mona Lisa, demonstrating her celebrated sense of humor or limited ability to just be present at the Louvre.
Cara is not the first to mug for selfies in the world's greatest museums and historical sites. Beyonce is a repeat offender, as are Kim and Kanye, Justin Bieber, and probably every social media star who has ventured into a cultural institution of any kind.
Art seems to present a challenge to our current celebrities, who don't know how to bear witness to anything without being the center of attention. Whether it's the Eiffel Tower or the Anne Frank House, celebrities see everything as a backdrop for their mugging faces.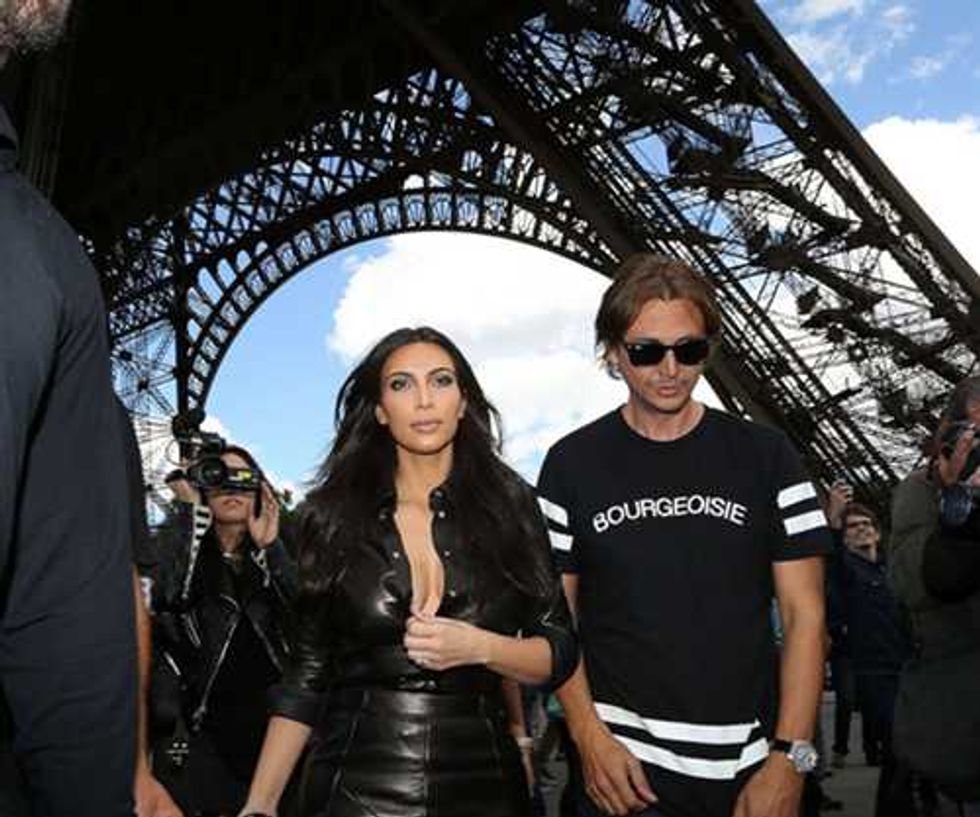 If only the Mona Lisa could take her own selfie with Cara Delevingne!
It's hard to imagine a place sacred enough to instill a sense of wonder or even decorum in today's celebrities. As museums and art galleries relax their rules against taking pictures, there will come a time when nobody recognizes Starry Night without some pop icon sticking their tongue out in the foreground.
As the Daily Beast once noted,
Whenever Anne Frank and Instagram are used in the same sentence, it's easy to assume that something has gone horribly awry.
Take a moment to check out this list of the 'most famous paintings of all time' while you still have a chance to see them without Cara or Beyonce getting in the way.
Back to the Mona Lisa: How do you think she'd reply to Cara's selfies? Weigh in below.