New Releases
She's struck a chord in the past, but now she's showing off all her colors.
Carly Pearce is a modern country singer with throwback appeal.
She plays with bluegrass stylings and Shania-esque song composition, is no stranger to an old fashioned love duet, and can belt with the best of them. This has garnered her gold records, top fifty hits, a slew of high profile appearances across the States, and she's just dropped her self-titled opus.
Pearce opens on firm ground with the breezy "Closer to You," which echoes Tracy Chapman's "Fast Car" but with added country flair. She follows up with "Call Me," whose funky guitar licks and playful lyrics are guaranteed to get people dirty dancing. Then "I Hope You're Happy Now" is a modern country duet featuring Lee Brice and filled with regret and hopeful hurt.
"Dashboard Jesus" strikes a bright yet contemplative note. The song plays with classic country music iconography: the road, a banjo, and a girl running from or toward dangers and joys unknown. It's best listened to on a desert highway.
Things slow down again with "Halfway Home." Pearce boils down the complicated emotion of mistrust in a relationship to simple words of longing and regret. Next, "Heart's Going Out of Its Mind," with its banjo riffs and backyard feel, gives more moxie than your usual "I just fell in love" song.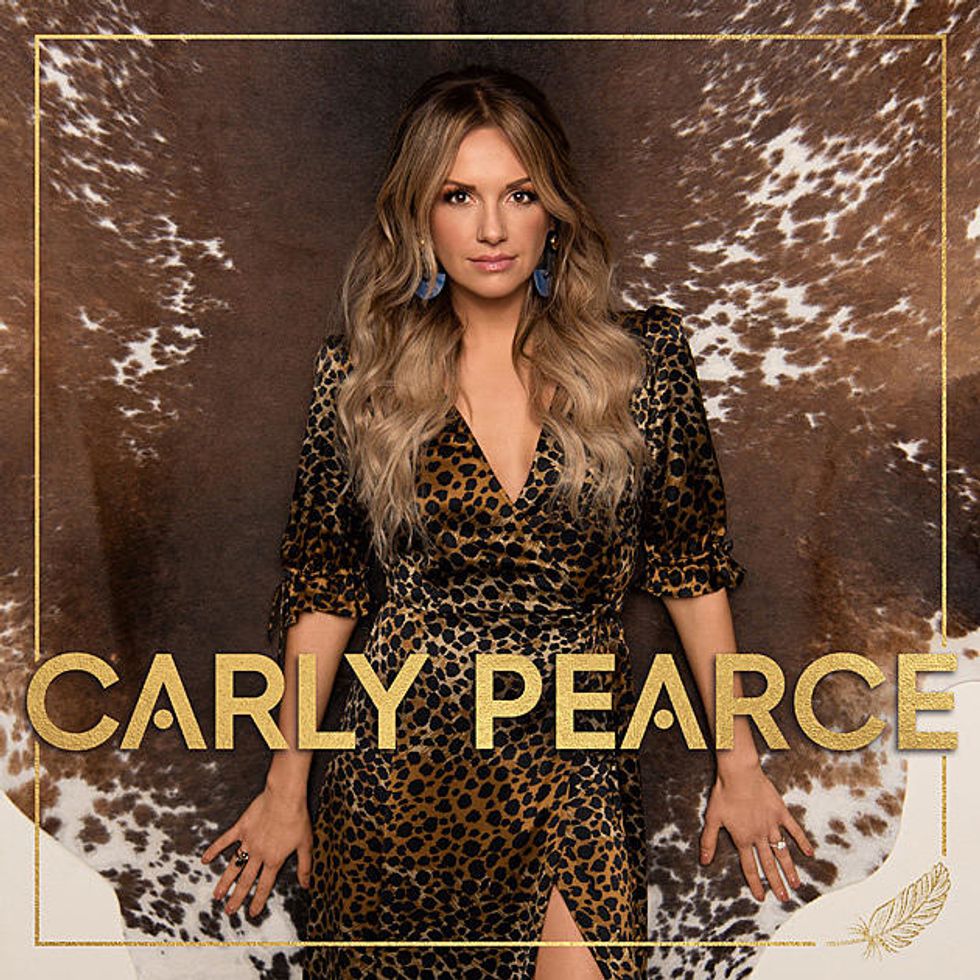 In "Finish Your Sentences" she flirts vivaciously on the mic with real life spouse, Michael Ray, but then "It Won't Always Be Like This" brings the album back to an introspective mood. Pearce sings about leaving home when she was young and wanting to go back, lamenting the intricacies of growing up with all its change and impermanence.

"Lightning in a Bottle" goes a little old school: back porch country feel and a love story of a fling told over a slide guitar. "Love Has No Heart" is yet another ballad, though it manages to play with deeper dimensions than its predecessors. Its fearful insight is more than a little chilling.
"Woman Down" picks the pace back up, as Pearce sings about rock bottom and fighting to leave it behind. Its rapidly metered chorus really bucks and kicks, giving a strong feminist power surge to the record's final act. On "You Kissed Me First," Pearce is sultry and powerful, playing coy with the object of her affection.
Finally, "Greener Grass" finishes off the album with a country ballad. It's an odd choice as a closer, a yielding, dreamlike memory piece with a dipped down tempo. Its repetitive chorus and reverb-heavy production make it feel like a song that might have been better suited earlier in the album, but it ends the album with a whisper rather than a bang.
"This record has been with me through so many emotions, and to finally have it out to the world feels amazing. I poured my heart into what you hear and I hope that fans will be able to find pieces of their own hearts in it," says Carly Pearce.
There are no bum tracks here, no clunkers, no wasted space. Pearce perhaps caters a little too strongly to ballad-lovers, but this won't deter anyone from enjoying the album. Whatever mode Carly Pearce plays with–soulful, frisky, sultry, contemplative–she hits all the right notes.
Carly Pearce