"I wanna cut through the clouds, break the ceiling. I wanna dance on the roof, you and me alone," she wishes.
You've gotta give Carly Rae Jepsen some credit: she knows exactly how to capture the zeitgeist of the '80s. Forget Taylor Swift. Jepsen's 2015 full-length E•MO•TION could have been the soundtrack to Black Mirror's exceptionally-happy "San Junipero" episode, or better yet, playing in the background of movies like Sixteen Candles or The Breakfast Club., the quintessential sticky sweet romance rompers. Written during those same album sessions, Jepsen's new jam called "Cut to the Feeling" somehow lands on a film soundtrack, this summer's animated feature Leap! premiering August 30. When Selena Gomez, Miley Cyrus and Camila Cabello just made valiant bids for the Song of the Summer title, Jepsen swoops in at the last minute to take the crown. She still has to battle it out with Justin Bieber; the song might only be standing at No. 35 on iTunes, but give it time.
"I had a dream, or was it real?" Jepsen proposes right out of the gate. She then mulls over what it could mean. "We crossed the line, and it was on. I've been denying how I feel. You've been denying what you want." The tête–à–tête is entangled in Jepsen's '80s-drenched synths and jolly melody. "I want some satisfaction, take me to the stars, just like, 'ahhh, a-a-ahhh," she coos, leading into the explosive, juggernaut hook. "I wanna cut through the clouds, break the ceiling. I wanna dance on the roof, you and me alone. I wanna cut to the feeling. I wanna cut to the feeling. I wanna play where you play with the angels. I wanna wake up with you all in tangles..."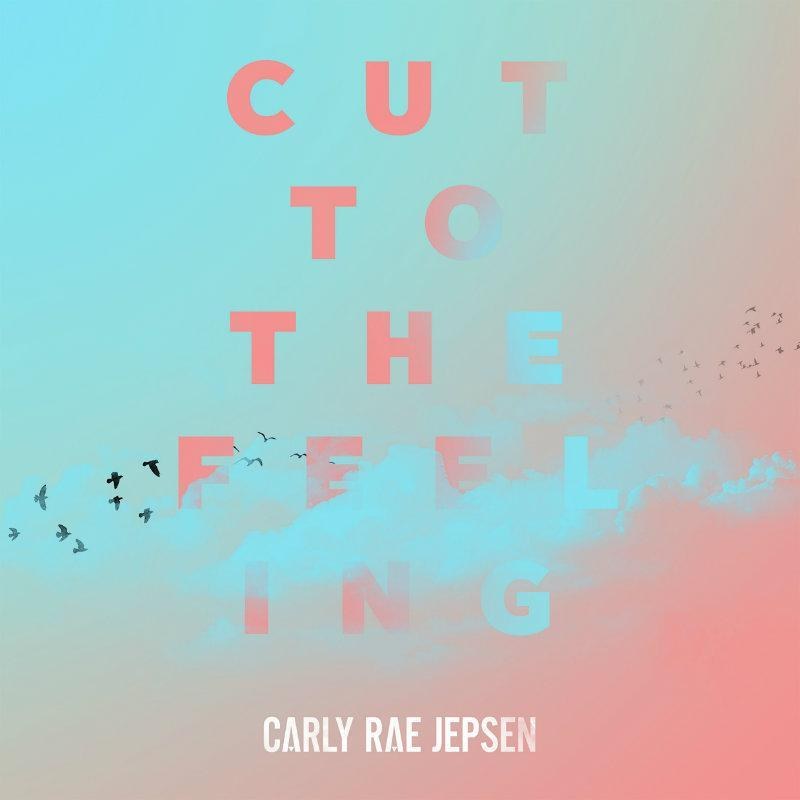 Interscope Records
Leap! stars Elle Fanning, Mel Brooks, Maddie Ziegler and Katie McKinnon and focuses on the story of two best friends galavanting off to Paris to make their dreams come true. It is directed by Eric Summer and Eric Warin. Jepsen voices Odette, a ballerina.

Earlier this year, Jepsen spoke with Entertainment Weekly about her long-waited new studio record, which is now undergoing. "When you think you're lost in the dark with it, you could actually be making the most movement with it. I'm actually in Sweden in Stockholm in the studio. I'm just really enjoying being in the thick of it," she tells the magazine. "I'd say there's a lot of work left to do, but I'm definitely finding some new sounds for me, which is always the goal: to challenge what you did last time, to break some rules, and to discover new places where you want to go musically."
Calling herself an "over-writer," she said she had at least 42 songs at the time, and that number has surely catapulted, exponentially. "I can't quite seem to just write eight or nine songs and call it a record," she said, adding, "I'm like, 'Okay, narrowing it down!' but I'm still continuing [to write and record]. I know that by the time I'm finished I'll have a whole little catalog: the secret ones that nobody hears, and the ones that I feel are really special and put out there." She later stated her new music is in the Donna Summer lane, while "some of the songs that have surprised me have not been in the disco realm as much." Only time will tell. Could this be her now?
Listen below:
---
READ MORE ABOUT MUSIC...
PREMIERE | Family Pet are anything but docile with new anthem
PREMIERE | Marcus Paul James smolders with new song "Paper Hearts"
Stream SAINT WKND's intense new 'Make You Mine' remix EP
---