Trending
The pop up and comer dazzles onscreen with the arrival of her debut music video.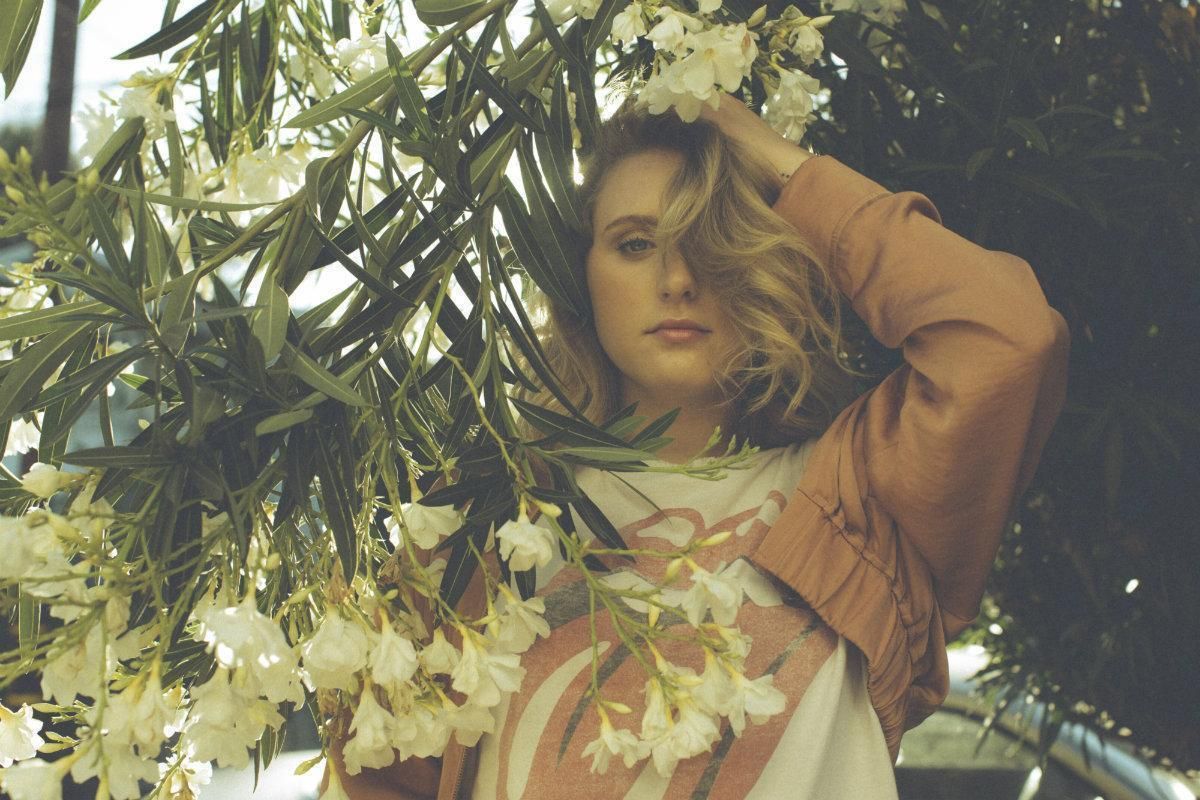 Caroline Pennell wants it all, and she's not afraid to do what it takes to crash the party on her way to the top. Basking in over 12 million Spotify spins for her Felix Snow-helmed "Lovesick," the electro-pop up and comer has been prepping her debut studio album for roughly three years. That's quite a long stretch of highway in pop music, but her spirits have not been dampened. In fact, she's as hungry for superstardom as ever. "[This song] is about me finding my way through the beginning of my career, wanting to have everything at once but also knowing good things take time," she tells Popdust about the song. The accompanying music video, premiering today, taps into the jarring emotional charge surrounding her work, filtered through home-video footage and encapsulating her fearless heart.
She continues, "This song really represents the first time I realized how badly I wanted to make music and how eager I was to find a sense of artistry within myself. I wanted my first music video to be a visual representation of me as an artist, showcasing my personality mixed with crazy, weird glitchy effects that take you on a visual trip throughout the song."
The visual irregularities serve as puzzle pieces to the story, suitably juxtaposed against the still beauty of the sunset: it's a rather simple production trick but masterfully ensures the song's poetic frankness. "I'm seeing ghost of friendships I've been craving, standing in the line that I've created. So close I should take it," she prays, as flickers of polaroids splash across the screen, as well, grainy and magnificent. The nostalgic skeleton of the track allows it to be the core of Pennell's developing aesthetic. "We looked away then looked right back--though the future got here so fast, so fast, it's a lovesick feeling when you just want it all. It's a knowing that the hardest part is letting go," she later attests on the hook.
Pennell is making the best of the moment, and the boldness is palpable onscreen. "Lovesick" samples her long-waited debut studio record, via Nettwerk Music Group, which is expected later this year.
Watch the clip below:
---
READ MORE ABOUT MUSIC...
Premiere: Popheart's ominous and moody new track, "Kuyama Drama"
Interview: Eloah Jones suits up for war with "Soldier" anthem
Premiere: Halo Circus remixes "Band Aid," reveals new EP
---