Top Stories
The pop-rock singer focuses attention on her partner-in-crime for her latest release.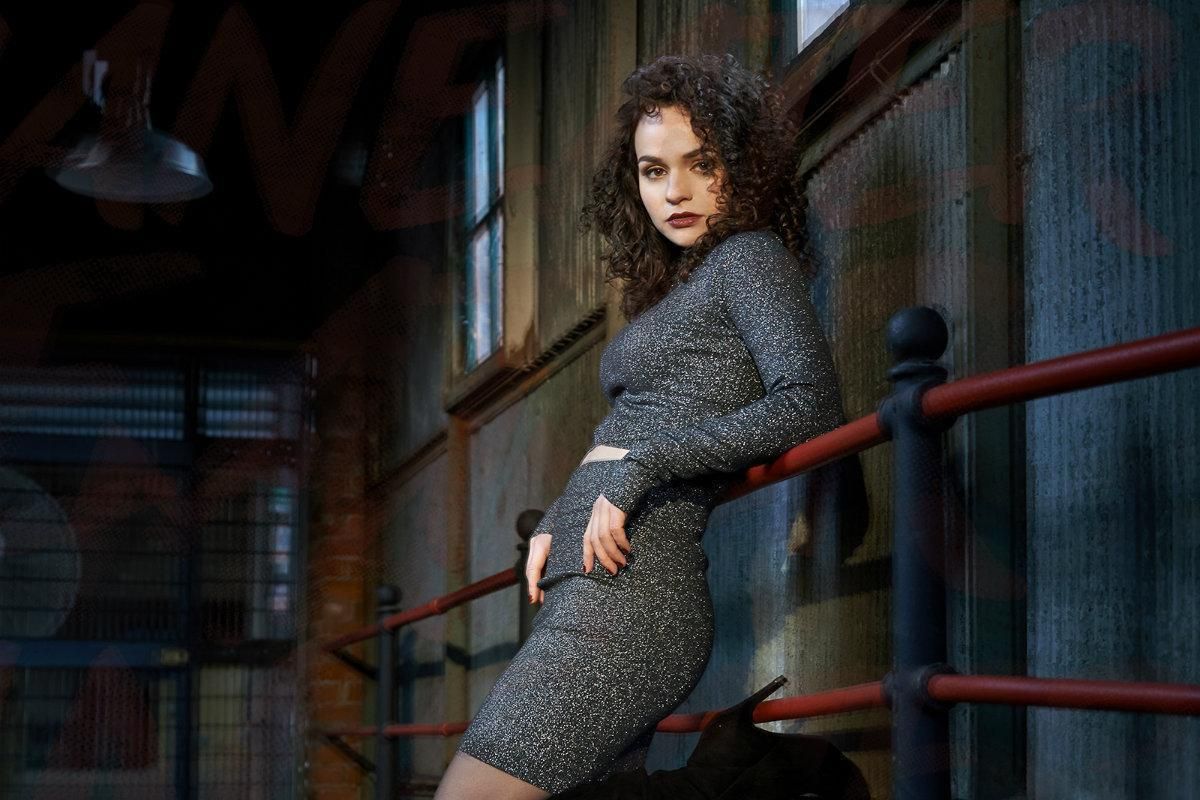 Coming off the tragic and timely "Wanna Be Cool," Carolyn Marie flips the script on the Friday night out. Decorated with blustering southern-rock guitar and spooky howls, her follow-up, the cheeky "Man Eater," unravels the story of a woman who is honey to all of the flies in the club. "[This song] is about a friend I used to know. We'd get all dressed up, go out, and all the boys and girls would just flock to her," Marie tells Popdust about the song, premiering exclusively today. "She was fiercely single and wasn't all that into relationships, so each night was an adventure, to say the least. We had a lot of fun going out, and I had equally as much fun writing the song."
"Everybody watched her. She lures them with her eyes. Men crawl from all sides ,'" Marie intones, a lace of tension and numbness soaking her phrasing. "She plays tongue in cheek, winks before she speaks. Tortures them for a long time, a long time. She likes to bring them home. She's a monster in the sheets." Later, the chorus rings out: "Go out at night, with a man eater by my said," she barbs. "We're in a party dress, with a man eater by my side."
"Man Eater" is lifted from Marie's forthcoming, yet-untitled, new album (tentatively expected later this year). She first made a splash with 2015's Backstage Pass EP, her first proper debut. Marie displays a remarkable wit and thought in her songwriting, as she does so marvelously with "Wanna Be Cool," of which she previously explained the story. "[It] is a song I wrote about the need that we have to fit in, and how that need can sometimes cloud our judgment. I was very inspired by the music," she said.
"I've been told I'm a workaholic, and I most definitely have a hard time with relaxation and sleep. At 2 a.m., when an idea for a song pops into my head, I'm up scribbling down the lyrics and singing them in my room," she says of her unfettered work ethic. "My family and close friends are what is most important to me. Their support and encouragement have literally pushed me through some rough patches of my life. I'd do anything for any of them."
Listen below:
---
READ MORE ABOUT MUSIC...
Interview: Mags Duval talks "Cinnamon Gum" & upcoming EP
Premiere: Adaline bids for "Nostalgia," talks comeback album
Premiere: Yonee runs wild to "Paradise" in new lyric video
---