Rising Star
Target model Carrie Lane wants to be your Brooklyn Baby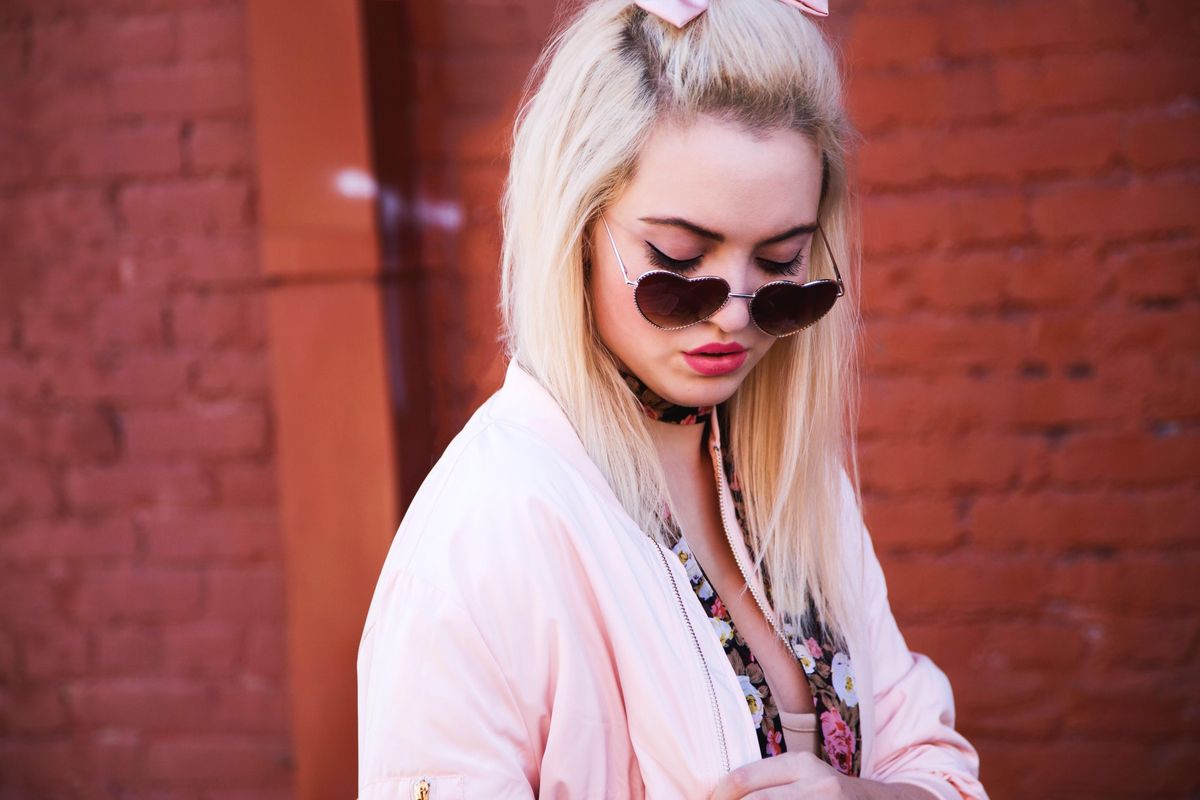 Carrie Lane has no interest in making you that bubblegum that makes you go yum.
Or so she told the giggling emperors at Zooey Deschanel's outlet, Hello Giggles: "I never wanted to make cheesy mainstream pop," she proclaimed, avowing her heroes to be of the Lana Del Rey and Amy Winehouse-variety. Leaning on both names, her latest non-cheesy slice of music is neat little kicker that features her contralto pipes on full blast. More interestingly, it features lyrics like "Not so much a Brooklyn Baby" and "Sweet summer sadness," both of which wink at the Del Rey song titles. It is called "Nobody." Her backing band steer mostly around reggae-by-way-of-Eric Clapton riffs and a mildly tropical backbeat that feels trendy. Her handlers threw a Jam in the Van-performance of it our way to exclusively give it to ya.
Go on, pop a watch:
A rising starlet wanting to imprint her face onto the contemporary indie marketplace of people who can mimic Carly Rae Jepsen's command of a smile and festival schedule, Lane has two singles out already: "Drowning" and "If I Can't Be With You."
Still readying our earbuds for an EP-length onslaught, her publicity team sent the New Jersey-born singer of song toward an organization called Jam in the Van where one jams, one assumes in a van. The allegedly van-based organization has previously worked with Grammy-mainstay Gary Clark Jr., cute-harido Robert DeLong and the Mike Love who isn't in the Beach Boys. Last Friday, JITV released two of Lane's performances, a crackingly live version of "Drowning" and another new one called "Think About It." Their Twitter bio tells us that their shit is also solar powered. How about that!
Otherwise, Lane got some attention as a model for Target's #RealGirls marketing campaign, aimed at selling their jeans collection at plus-sized demos. As a size 8, she told Hello Giggles,that she received some flak for ostensibly representing a larger-than-average pants-buying consumer; in the US, the average woman is a size 16. "That's what the industry places," she said at the time.
But like Lana, Lane has been trying to make a go of the music thing for some time now, touring with YouTube-rapper Taylor Caniff back in 2014 and releasing singles like "Found You" that are no longer to be found on the interwebs. Will 2017 be her big break? You decide!
Feel free to chase after Carrie Lane's career on Facebook, Twitter or tha 'gram.
---
Andrew Karpan is all that is left of integrity these days. He milks Joni Mitchel covers Tuesdays in Alphabet City and has a whole Patti Smith-thing going on on Times Square. Follow him on Twitter.
---
Want more of that saucy byline? Go for it:
Are Sleaford Mods the last punks standing?
Do you want to be one of those girls who never die?
Jonah Hill's new Danny Brown music video is what happens when the Cash Me Outside-girl finally cashes us, outside