MUSIC
Indie-Pop Band Outlines the Deeply-Rooted Troubles of Finding Self-Worth.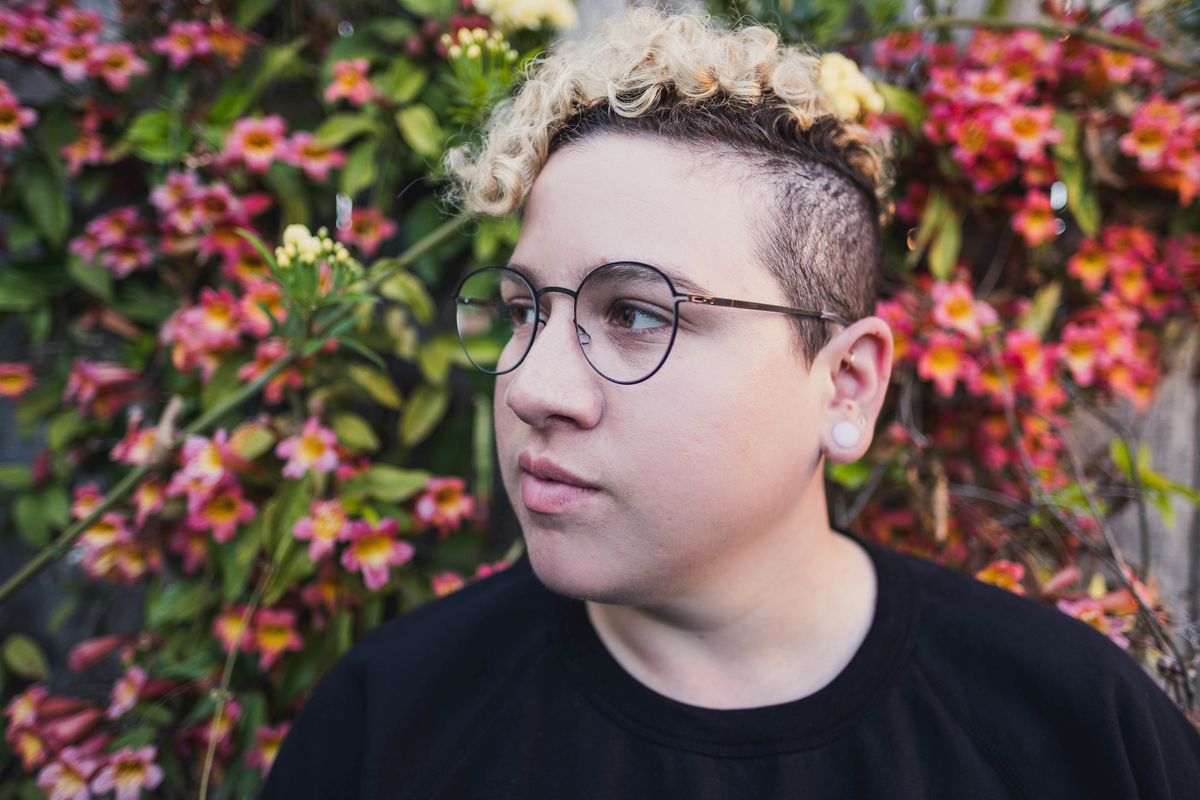 Brandon Aguilar
The indie-pop band sketches a dream-like state in pursuit of value.
Greek philosopher Democritus conceived of the atomic theory, his most well-known contribution to modern science and human thought, well before Socrates wandered the Earth. It was believed all matter was made up of atoms, from the Greek word atomos, meaning "indivisible." Later 19th century experiments further confirmed this idea, and while, on the most basic of levels, that is true of our entire existence, it is far more complex than that. So, when peering into the world created through Austin-based, indie-pop band Carry Illinois' "Scattered" music video, it is clear that the emotional weight of experiencing atoms clash against each other is rarely defined in scientific research.
Born out of feelings of not belonging and dragging around what seems like simply a shell, Lizzy Lehman exposes those layers with the band's new EP, Work in Progress, and towering over the lot is its opening track "Scattered," which is treated with great delicacy in a visual that is both stunning and visceral. "As a teenager, I wasted years anxiously trying to fit in with the popular girls. I saw my body and depression as signs of brokenness and shame. After a shy and quiet first year of college, I came out of my shell and then came out of the closet," Lehman tells Popdust, premiering the clip today.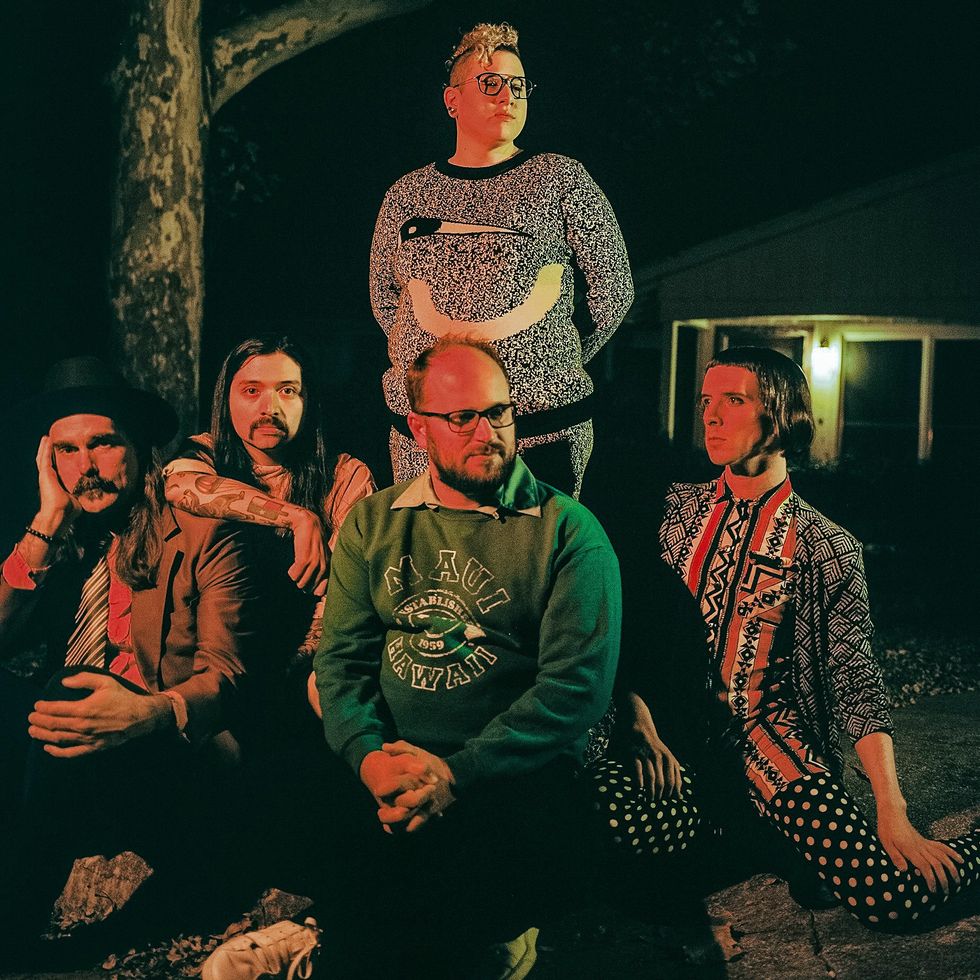 Pooneh Ghana
"I have since worked to become more comfortable with myself. I have found friends who accept me for who I am, queer, fat, and all. I know now that I am not broken. I was bullied into hiding 14 years ago and am just now healing those scars through music."

Turning to bandmate Benjamin Violet (keys) to helm the video, Lehman is a visionary onscreen, a warrior finally finding her footing and embracing each gnarly nerve of her being. "'Scattered' deals with fragmentation and brokenness in such a beautiful way, and I wanted to play on that," says Violet, whose artistic choices are simply moving and draw upon the aforementioned atomos concept. "With that in mind, even broken, we are whole and self-possessed, and couldn't let go of ourselves, even if we tried."
Work in Progress EP is out now on iTunes.
Watch below:

Carry Illinois is rounded out by Andrew Pressman (on bass), Rudy Villarreal (drums), and Darwin Smith (guitar). "Scattered" washes down smooth, and as presented in the video above, it tears at the skin and sends electric bursts across the night sky. Joining Violet at the production table are art director Akki Brathwaite and production assistants Ashley Smith and Kat Moody.
Back in January, Lehman talked candidly, once again, about how she came to understand her ever-fluctuating psychological and emotional states. "I grew up in the '90s when everybody was wearing the same thing and listening to the same music. Being different didn't seem like it was OK. Now, I've learned to slowly embrace my differences," she said. "People like to see a unique personality and what I have to offer that's not just the norm. Several of the songs on the new EP we're working on right now are about my journey to self-love and accepting myself for who and what I am. I'm continuing to mold myself that way."
The new EP is anchored by lead single "Runaway," a guitar-laden mix blurring the stylistic lines of their sound. "[This song is] basically about me realizing that I shouldn't run away from my problems even though I want to. You have to deal with your stuff in order to move forward. You just can't push it aside. I've always had this really conflicted feeling about my body. I've always not liked it and felt that way since I was little," she said, framing the context of the project in clearer, definable, tangible lines.
She added, "The 1990s was a toxic time for women with magazines and the expectations and all the diets. After John passed away, I decided to be completely honest and write about what I know. That's all I can do."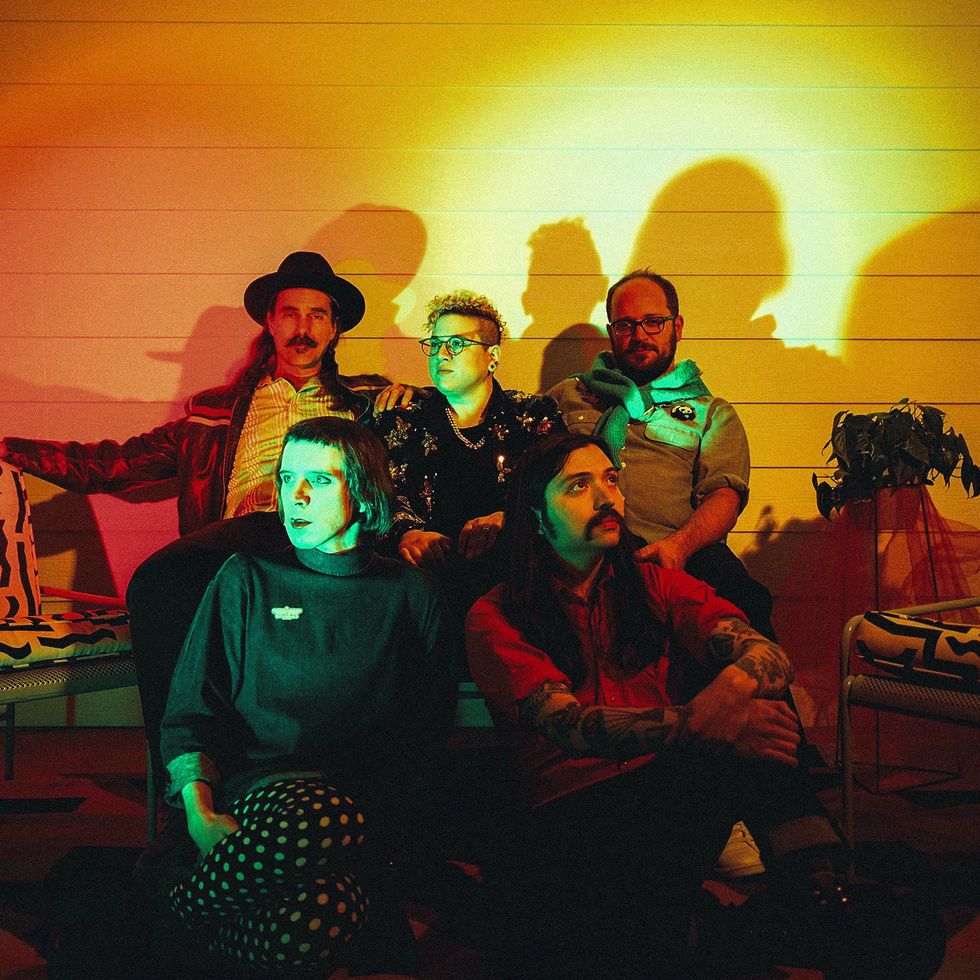 Pooneh Ghana
---
Jason Scott is a freelance music journalist with bylines in B-Sides & Badlands, Billboard, PopCrush, Ladygunn, Greatist, AXS, Uproxx, Paste and many others. Follow him on Twitter.
---
POP⚡DUST | Read More…

PREMIERE | Between Giants Zooms Off to 'Jupiter' with Debut Album
PREMIERE | Nico Molaschi Gets 'High On Your Love' Before Summer Ends