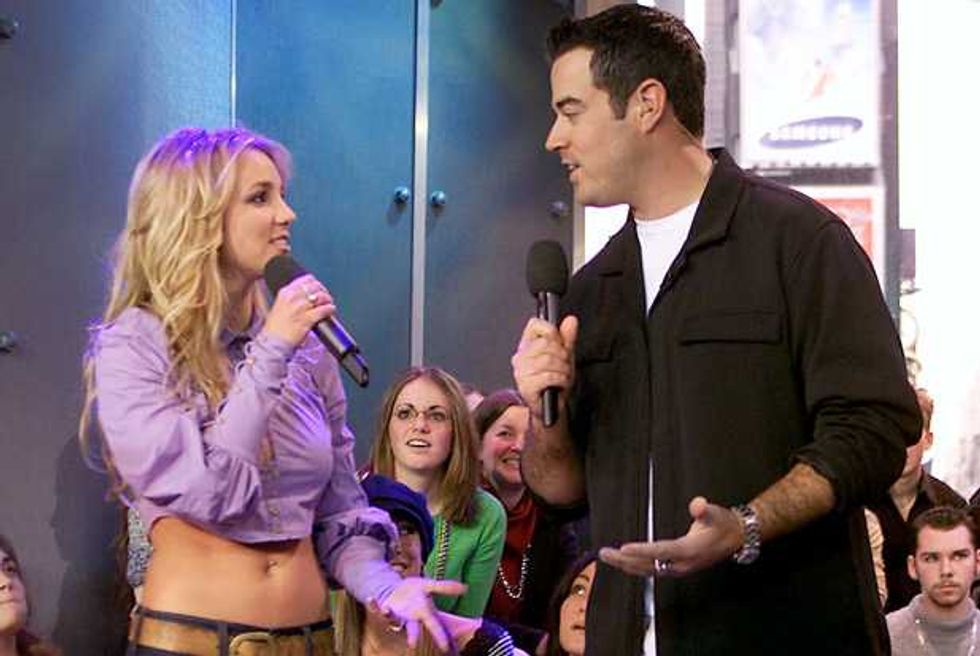 What does it say about the state of new media when Carson Daly is serving as the last bastion of journalistic integrity? Daly was scheduled to interview Britney Spears (who else?) on his radio show on 97.1 AMP in Los Angeles, but was met with demands from Britney's PR people that the interview be pre-recorded and approved by management before airing—possibly because they're worried about her further revealing just how little she knows about her own website. Daly, a known renegade and gunslinger when it comes to his radio interviews, would not stand for it, airing his grievances over Twitter:
[blackbirdpie url="http://twitter.com/#!/carsonjdaly/status/52423616259821568"]
Wow. Carson went on to defend his journalistic stand to the hordes of angry Britney fans, tweeting further that even when he "interviewed Michael Jackson, it wasn't anything like this... it's really insane" and that he didn't even blame Britney for the decision, since she "probly doesn't even know... This has nothing to do w her. Just her ppl." He also specified what it was about her PR demands that so upset him, tweeing that "pre-recording it was NO prob- her mgmnt taking and editing the tapes overnight was the issue."
Still, a fracas over Carson Daly interviewing Britney Spears—what is this, 1999? Is Fred Durst going to storm the TRL set with his backwards red cap and make some sort of tasteless, winking blow-job motion to the audience now?