When Cary Fukunaga walked onstage to receive his Emmy award for directing True Detective, hearts fluttered across the country and across gender lines.
Who is that hottie with the man-braids? people wondered.
Hardcore True Detective fans already knew about the sexy and madly talented writer-director, who is half Swedish and half Japanese. Soft-spoken, intellectual but still dude enough to have a history as a pro snowboarder, Fukunaga once dated Michelle Williams, who knows a cute guy when she sees one.
WWD gave him an A- but I'd upgrade that to an A.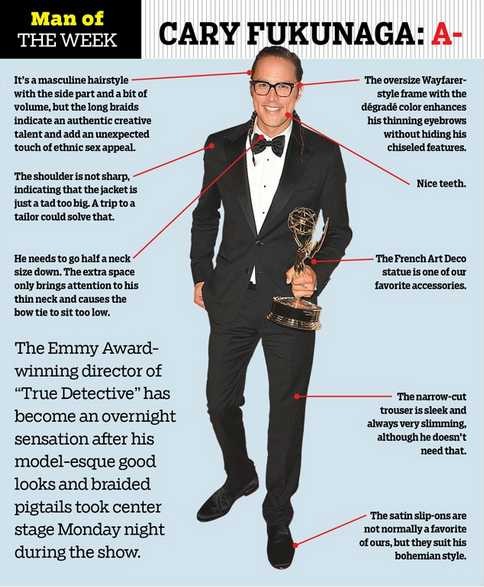 Mostly, people are intrigued by the braids. Worn by a less impressive man, the hairstyle might be cause for complaint. Worn by Cary, they are the It 'do of the moment. Watch for young creatives and boytoys everywhere to appear in man-braids like they invented it themselves.
So, where do you stand on man-braids? Here's a nice young model to help you think it over.