FILM & TV
The season began on May 23rd with the release of three new episodes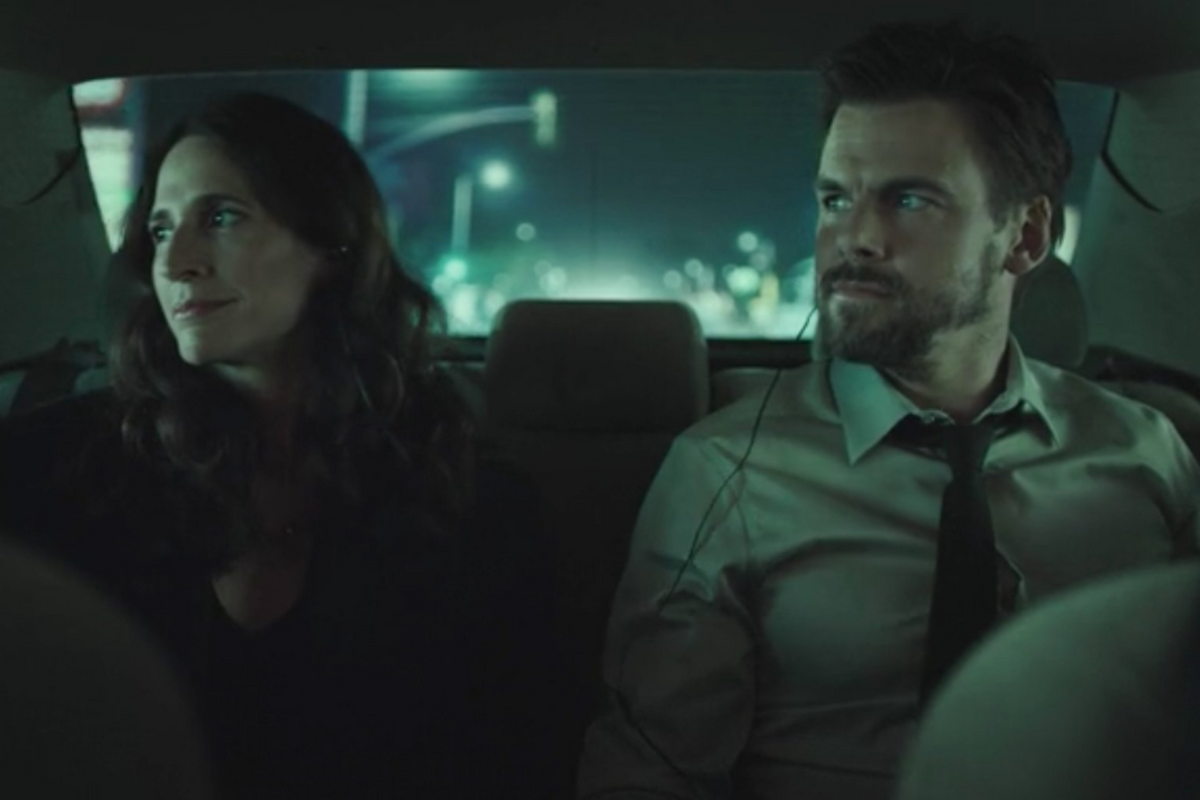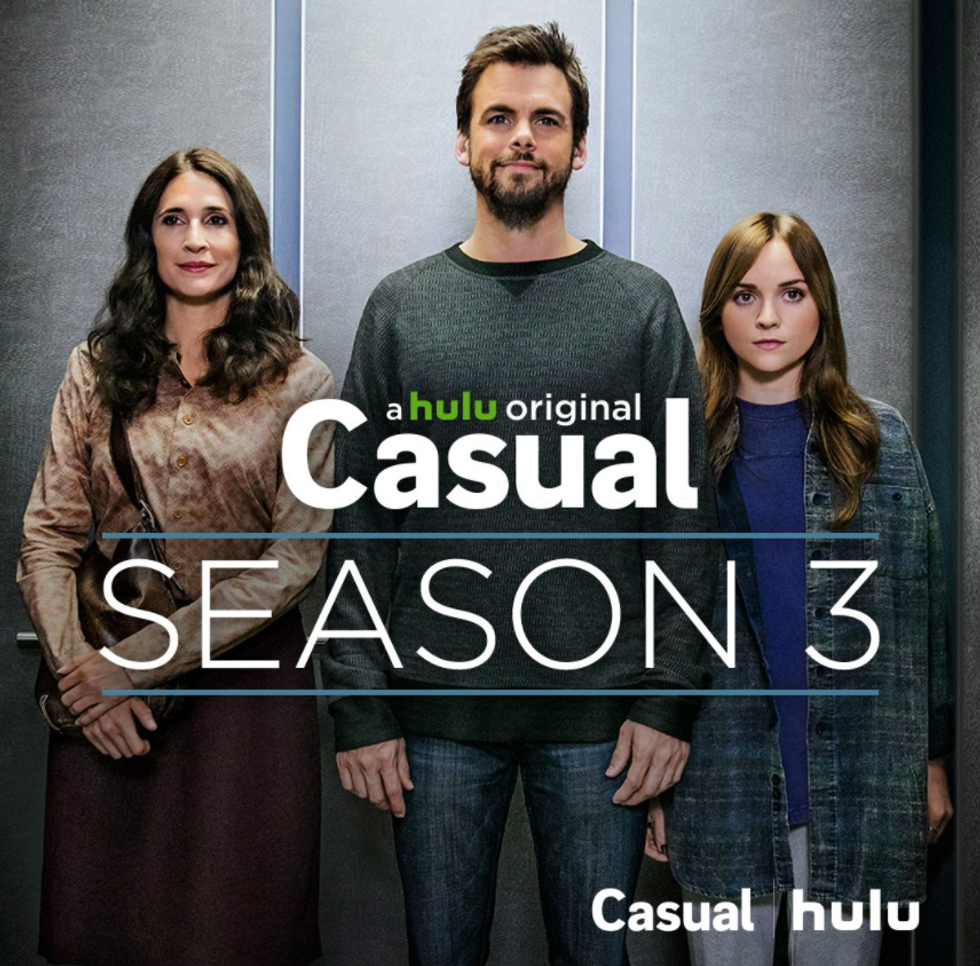 Hulu's own dramedy Casual is back, and this season is gearing up to be the show's best yet. The show is a dark comedy that centers around the life of Valerie Meyers (played by Michaela Watkins), a recently divorced single mom who struggles to find her footing back in the dating world - after being left for another woman. After the shock of the divorce - Valerie and her daughter Laura (Tara Barr) move in (not so) temporarily with Valerie's brother Alex (Tommy Dewey).
The show's title, Casual, serves a larger theme throughout the show. Alex is the creator of the fake (Tinder inspired) app Snooger - an online casual dating app which both he and Valerie use, and is how Valerie meets another main character, Leon (played by Nyasha Hatendi), through an awkward and failed hookup. Casual dating is also the mode in which the three central characters, Valerie, Laura, and Alex, choose to date. After being divorced, Valerie is unsure of how to date again, and instead chooses to just have fun through flings. Alex, who is afraid of commitment, chooses to sleep around or date emotionally unavailable people - such as Emmy (Eliza Coupe) - a woman in an open relationship who he lets string him along. And Laura, who is still in high school, has a brief romance with a girl from her home school program named Aubrey (Dylan Gelula) which ends explosively, as well as a relationship with another boy from her program, Spencer (Rheny Feliz) - who has terminal cancer, but upon his miraculous recovery, Laura feels trapped and breaks it off.
Casual's third season premiered last week, on May 23rd. The season premiered with the release of three new episodes, titled "Ashes to Ashes", "Things to Do in Burbank", and "The Table". The season begins with the sobering new chapter following Alex and Valerie's father's suicide, which they assisted. Their father, Charles (Fred Melamed), was very ill, and decided that rather than a slow and painful death he would rather die on his own terms. He goes to Alex's house, and Alex, Laura, and Valerie sit with him while he takes the sleeping pills.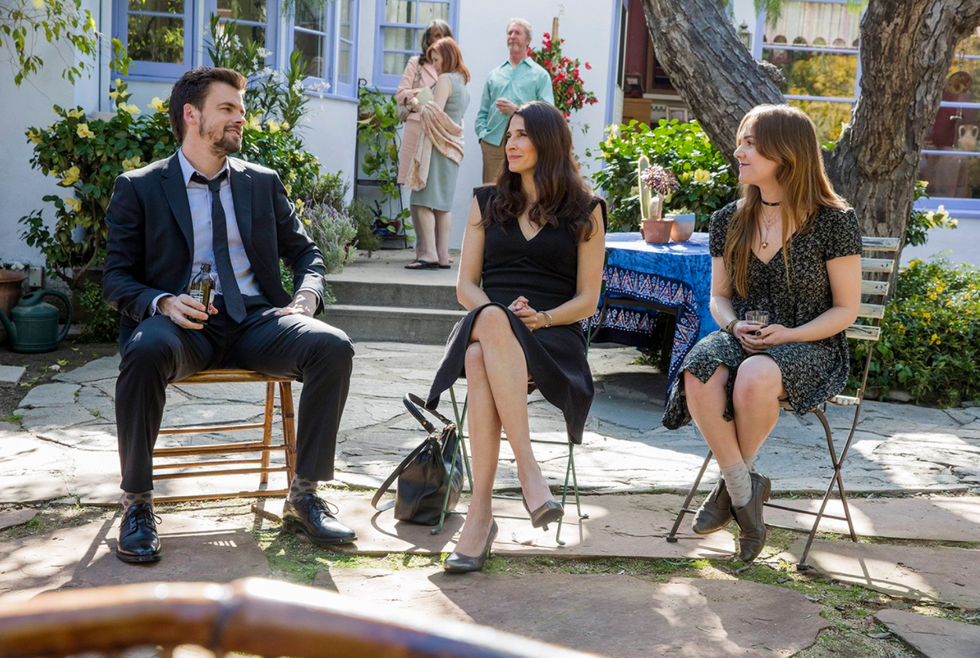 The first episode of the season, "Ashes to Ashes", begins with Alex and Valerie both respectively getting ready - as though they are prepping for dates. However, when they arrive at dinner, we see that they were just going to meet each other. Laura and Valerie have moved out of Alex's house, for which Alex feels somewhat abandoned. When they finish dinner and both leave, it is clear there is tension as a result of their no longer living together. The episode then follows their new living circumstances - both of which don't seem entirely appealing. Alex now rents out Laura and Valerie's (now vacant) bedrooms for Airbnb - both because he needs the money now that he is unemployed, as well as because he is clearly lonely. Valerie is now stuck in a home with a frustrating, Los Angeles caricature (yoga, self care, and all) land lord who opts for good vibes and blessings rather than actually addressing any of the problems Valerie has with the new house. The show seems to be laying down the tracks early that the Alex and Valerie living in separate houses will only be temporary.
The episode then follows the funeral of their father - which their emotionally manipulative mother decides she wants to in charge of. The episode, as the title suggests, follows Alex and Valerie's struggle of whether or not they think their mother should be allowed to have the father's ashes for the funeral - as she decided to not be present for their father's passing because she felt it was unsavory. Alex decides that he will give the mother her ashes, which upsets Valerie, and then as the funeral goes awry - and their mother makes snide and insincere comments - he decides to switch his shoes out for the ashes, both embarrassing their mother and bonding him and Valerie.
The following two episodes, "Things to Do in Burbank" and "The Table", lay the groundwork for the rest of the season, which is gearing up to potentially be the best one yet. We follow Laura as she begins a new job getting signatures for an environmental petition - as a means of making enough money to laser off emoji tattoos she got from a game of tattoo roulette with her ex boyfriend Spencer. We watch as Alex and Valerie go down memory lane, visiting all of the spots of their childhood, and then finally saying goodbye to their father and scattering his ashes down the top of a hill. We also watch Alex as he begins to pitch his new dating app to various investors, and Valerie who begins a new creative writing program - and seems to get the social "high school experience" that she always missed out on.
With strong performances from the shows leads, Tommy Dewey, Michaela Watkins, and Tara Barr - as well as strong writing and beautiful filmmaking - we at Popdust are excited to see where season three of
Casual
takes us.