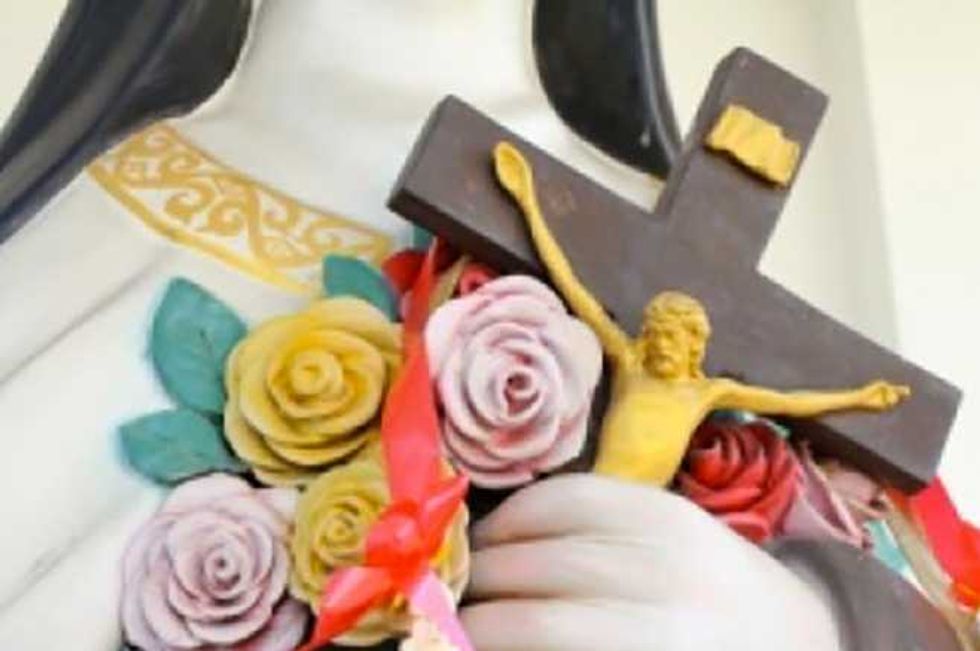 A gay chemistry teacher at a Catholic, all-girls high school in a Detroit suburb, claims she was fired before the semester started because of her "non-traditional" pregnancy.
Barbara Webb, 33, has worked for Marian High School for nine years, also coaching volleyball and softball and serving as student-government moderator. School authorities were aware that she's a lesbian, but Webb says she believes the public, visible nature of a pregnancy led to her being fired in mid-August.
On Aug. 27 she announced the news of her firing on her Facebook page and urged people to "speak out against hate wherever you see it."
Webb claims school administrators told her that their decision was backed by a morality clause in her contract, which allows employment to be terminated if a teacher's "lifestyle or actions directly contradictory to the Catholic faith."
"That you can't hide a pregnancy from the public is why I was terminated," she charges.
Webb says Marian High School offered her the choice to resign, with ongoing health insurance coverage—but no paychecks or other benefits—but she refused to step down on her own accord.
"I'm not willingly leaving so I wasn't going to sign something that says I was," she explains. "I wanted to say this is not right I should be able to have a kid, too."
Last Sunday, Webb's supporters staged a demonstration outside of school grounds—holding signs that read, "I stand with Barb Webb," and "We value human diversity." They also waved rainbow flags.
"We value human diversity which is in their moral code that they allegedly used to fire Barb," says 2002 Marian graduate Amanda Ruud-McVety. "We value human diversity and all of its forms, and we won't stand for discrimination."
Rudd-McVety and 4,091 others are also speaking out on a Facebook page called "I stand with Barb Webb" demanding answers, an apology and the creation of a diversity club. Until that happens they say they'll be withholding donations to the school.
"This type of abuse basically toward families and towards people who are trying to start new families—it's unjust and it's just not right," writes supporter, Amber Mazza-Cunnings.
Webb, who has been with her partner, Kristen Lasecki, 33, for 5 ½ years, claims administrators didn't ask her how she got pregnant, but, they made their decision because they deemed her pregnancy to be "non-traditional."
She hasn't decided whether to take legal action at this stage.