Frontpage Popular News
E! Channel's Catt Sadler Stands Up To The Wage Gap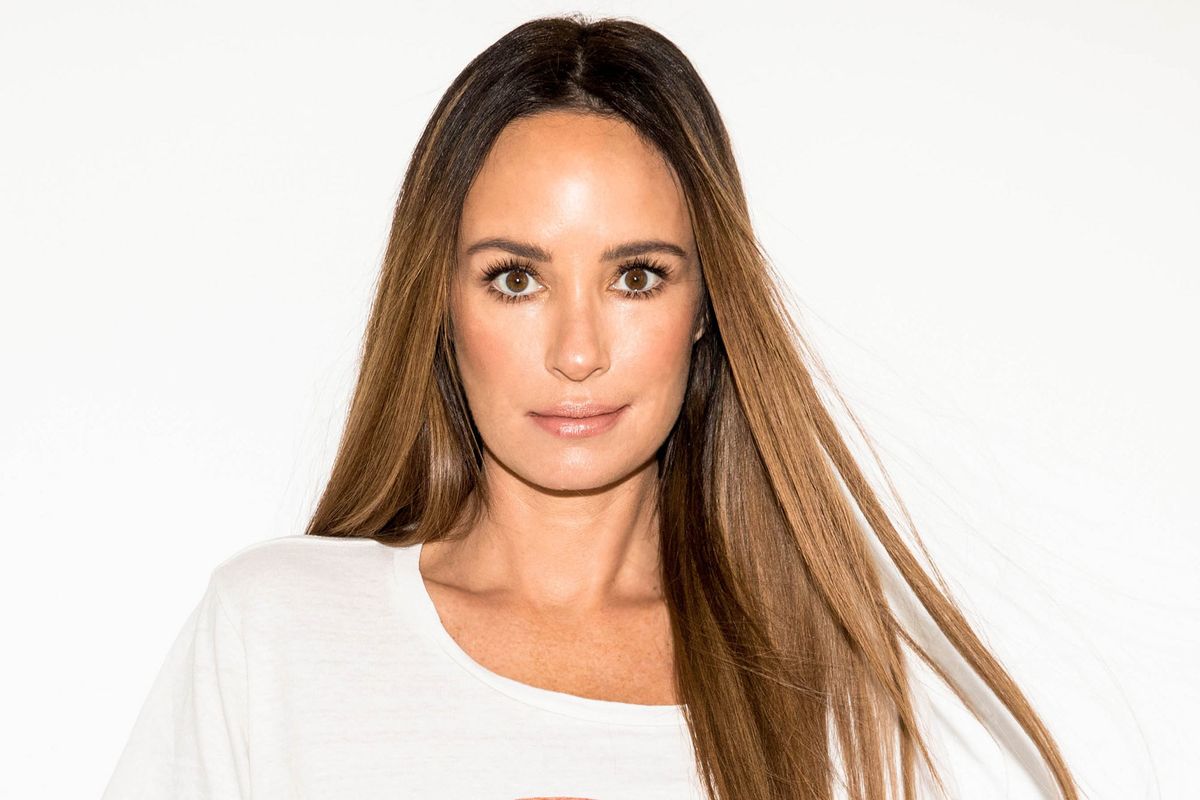 I'm embarrassed. I am embarrassed to admit that I absolutely love watching E Entertainment, (E!). It doesn't get more relaxing or indulgent for me, than stepping on to the treadmill at the gym, popping on E!'s Daily Pop, and zoning out to celebrity gossip with Catt Sadler and her co-hosts. It's one of my dirty secrets. My Facebook and Instagram posts are political, subversive, and fight the good fight…but sometimes I am just walking, indoors, in beautiful Portland Oregon, on a treadmill, binging on E!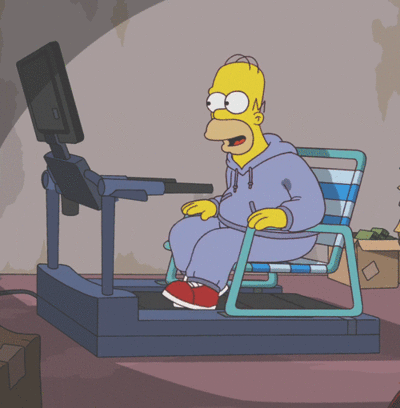 And now I can't do that because Catt Sadler is leaving. Why do I or anyone else care that Catt Sadler is leaving? This isn't really news, except that it is making headlines. Why does the NY Times care? They care, because people like me care; again, embarrassing, but true. Let me tell you why it's so embarrassing that I care (if it's not already obvious) and then let me defend my Sadler obsession. It's embarrassing because Sadler "reports" (if that's what you want to call it), on celebrity gossip. She tells mere mortals like me, who famous people are sleeping with, divorcing, getting pregnant by, staring in which film, about their make ups, break ups, and sometimes what they had for breakfast. I am embarrassed to care about this stuff…but I do. I love getting lost in celebrity lives. I also love watching Catt. Catt is 43 years old, divorced twice, and a mother of two and while she is perfectly manicured and mainstream in many ways…she is just a smidge edgy. With her tattoos and her divorces, I can assume she isn't judging me and she isn't contributing to the Kelly Ripa "all my ducks are in a row, perfectly married, perfectly feminine" vibe. Yes, Ms. Sadler is likely full of botox, hair extensions, underfed, under-rested, and overly quaffed…but I told you, I already feel guilty for this indulgence.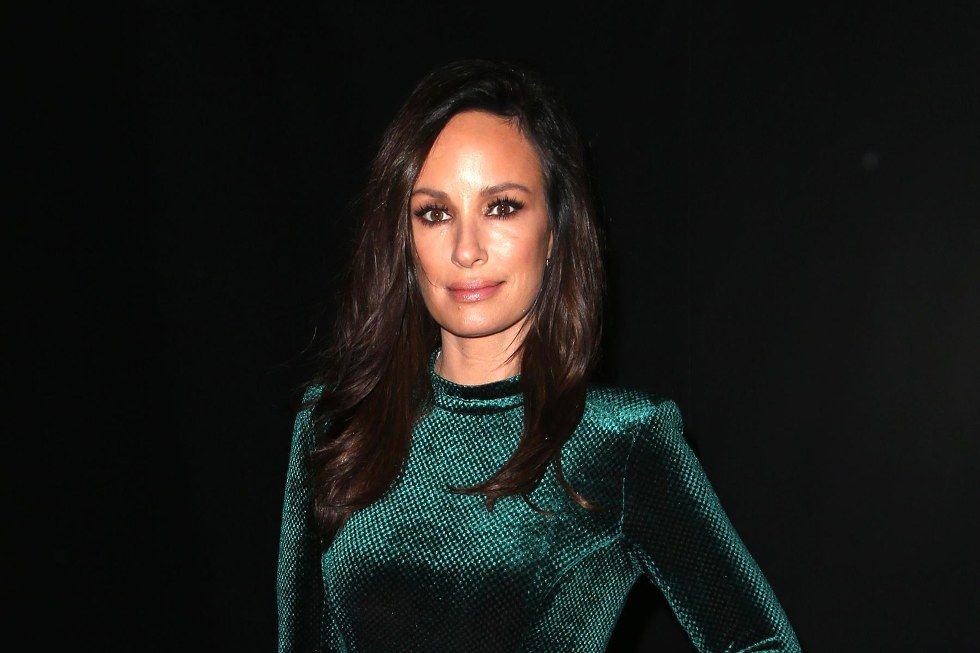 www.media1.hw-static.com
Now on the defense. Well, she is leaving E! and people seem to care. On her website "theCATWALK" and twitter feed, Sadler released a statement explaining that she learned that "there was a massive disparity in pay between my similarly situated male co-host and myself." In her statement she continues to write; "Know your worth. I have two decades experience in broadcasting and started at the network the very same year as my close friend and colleague that I adore." Again, this is not big news, another white lady speaks up, she is not making the multi-millions that her co-star is making, but clearly is still making tons of money. This is a rich gals problem. It still interests me. It interests me because of the secrets women keep, that we don't even know we are keeping. Rich women and poor women go along with so many social protocols that are sexist, we don't even realize we are doing it. We don't even assume that we could be seen has half a males worth in salary...but clearly we can. Right now, there's a 'no more secrets' movement. From comedians to politicians, minorities and women are still publicly uncovering just how deep our inequities go. Sadler goes on to explain that "an executive from E brought something alarming to my attention — namely, that there was a massive disparity in pay between my similarly situated male co-host and myself. More recently, when E reached out to renew and extend my deal, I learned that he wasn't just making a little more than I was. In fact, he was making close to double my salary for the past several years."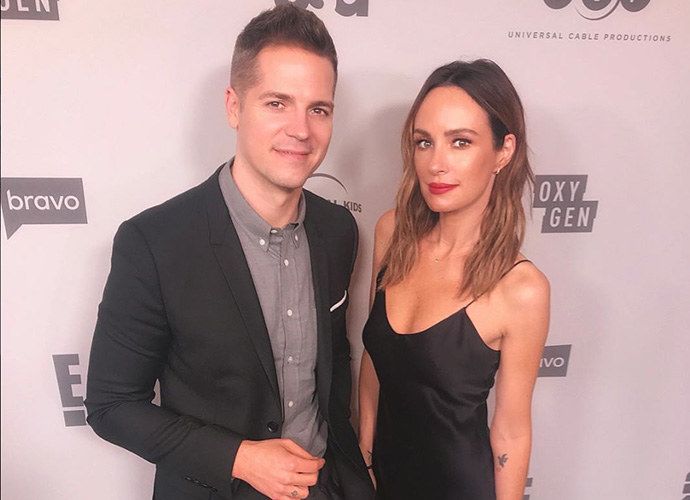 www.x17online.com
What's interesting in Sadler's decision is that it was a revelation. Sadler was clearly shocked at the difference in pay to her male counterpart, and of course she should be. So often women will fight for other women's rights, believe in the existence of the wage gap, believe other women's detailed accounts of gender and race based inequities, but when it comes to ourselves, assume we must be getting fair treatment. This is of course what makes it so hard for women to "come out" about unfair treatment; we actually assume it's not happening to us. Catt can afford to quit and leave her job over this, and kudos to her for doing it, but come on! If female celebrities are still shocked and being taken advantage of, what does that say about the rest of us? While I am cheering for Catt, I am screaming in frustration for the minorities in our country. I am thinking of house cleaners, dishwashers, nannies, teachers, admin assistants, paralegals, nurses, and the hundreds of other careers women are in. I am thinking of the huge cushy net Ms. Sadler has to fall back on, and the fiery pit of despair so many women and minorities would risk falling into if they stood up for themselves. So yes, Catt Sadler realizing she has been getting screwed out of millions of dollars is news because it means whether or not she is famous, she is still a woman, and in our country that means you still get less. We can send people to the moon, but dismantling racist, sexist, and homophobic systems still seems unreachable. Blech. And now, I can't even drown my sorrows on the treadmill with Catt's delivery of Daily Pop. What is a middle class white girl to do?
---
By Rachel Hall, Rachel has a Masters in Cultural Gender Studies, and a BA in Communication & Culture, is a Certified Life Coach, and can often be found hiding in her laundry room from her two children. More about her on her website.
---
POP⚡ DUST | Read More…
Chelsea Chelsea Bang Bang Goes Bye Bye
THE REAL REEL | Marvelous Mrs. Maisel Delights… And Disappoints
Australian TV drama "Offspring" is now on Netflix. What's not to love?
---