FILM & TV
Follow Remi through the intricacies of post-breakup social media and the absurdity of life in 2017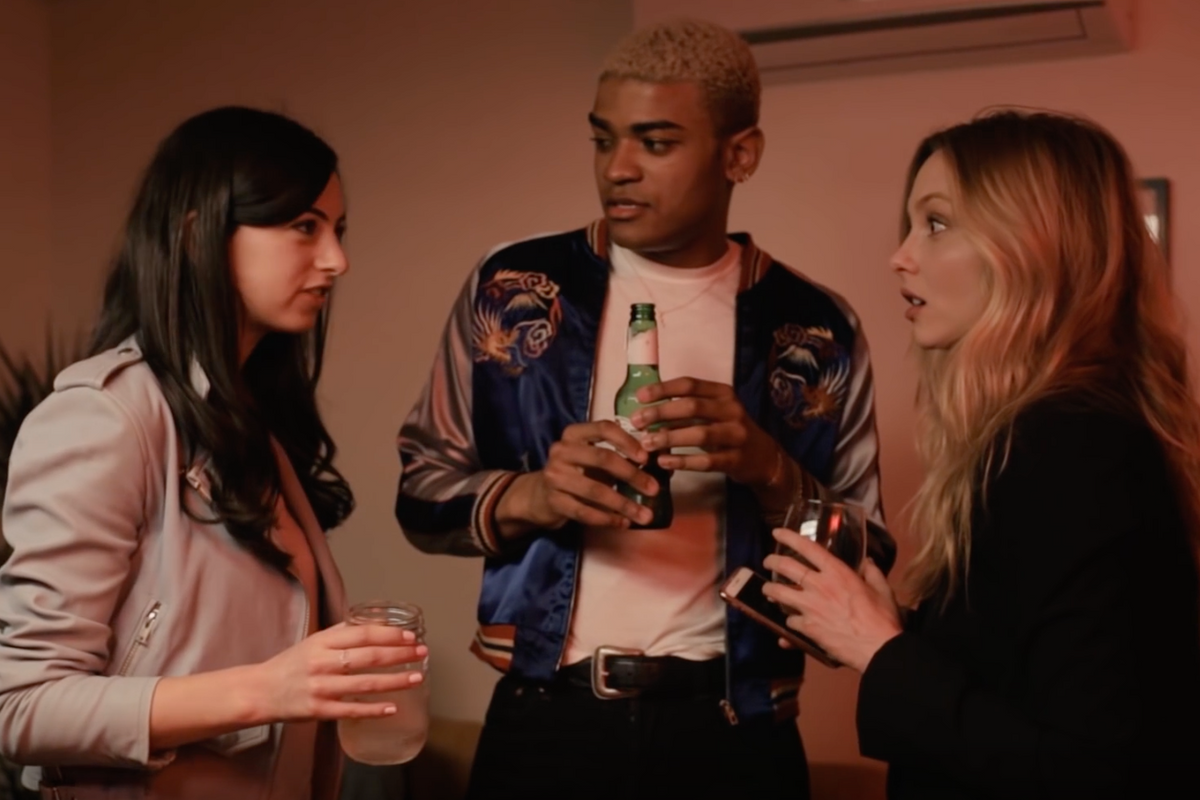 Cazzie David premiered her new web series less than two weeks ago but it's already earning praise for its hilarious take on modern times and, especially, modern relationships—both friendships and romances. Eight-Sixed is David's new miniseries, a YouTube comedy in four episodes that follows her character, Remi, as she navigates the nuances of post-breakup social media strategy.
It's a show that could only exist in 2017, where YouTube is a platform for scripted, professionally made content, where Facebook and Snapchat are primary tools of identity construction, where drone laws can become the conflict of an episode and where a character can seriously ask: "What's MySpace?" That joke, alone, is a perfect example of this show's awareness of its time. Instead of the usual adult asking the clueless-about-technology joke, these are two high school kids who exist in the narrow slice of time in which Facebook is and has always been the social platform and there's no reason for them to even consider what came before.
AIM? What's that?
Ep. 1 "Promise I'll Win"
The show's four episodes range from just over four minutes to just under eight minutes, so the whole show flies by like one episode of VEEP. But in that brief time, the world is built and exploited for all of its absurdity.
"It's not even that I want to be with him anymore," Remi says to her friends in Episode 1, "it's just like, I want him to want to be with me for the rest of his life." When Lily tells her that it's not a game and that she should try to get over him, both Remi and Owen agree, "It's one hundred percent a game." The remaining episodes follow Remi as she tries to play through the hilarious complexities of this new game: social image maintenance.
Remi's objective: to look like she's over her ex on Facebook and Snapchat and Instagram, to "curate an image of me not caring." Remi's problem: this is probably impossible. Despite how short it is, the show takes its time during each scene to work through all of its situational jokes. Episode 2's "cone of solidarity" killed me. And the shot of Remi and Owen looking at the drone buzzing limply on her bed comes straight from a sci-fi horror movie, where the characters gaze, horrified, at the disgusting alien they're seeing up close for the first time.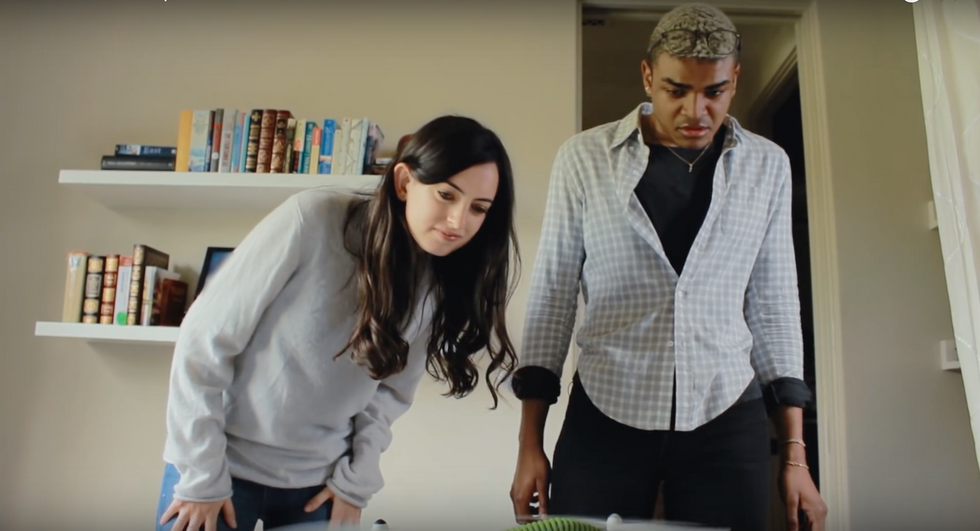 YouTube
Part of why the jokes work so well is their up-to-the-minute relevance paired with David's sharp observations. "What's up with every guy in the world being obsessed with the Rock," she asks in Ep. 4, "I really don't get it." In another episode, her friend won't call an Uber because she's protesting the company. Remi's quip about feminism in Ep. 3 shows off her ability to scrutinize the world from just outside of it and find the funny in all of its features.

Eighty-Sixed might be the best comedy about the social media age out right now, precisely because it's about right now. Cazzie David's show will have you laughing about none other than yourself, whether you realize it or not (her dad was an expert at this, too). We're all subject material for the new generation of comedians. Prepare to watch the hilarity of friendship, romance and life in 2017 through the eyes of a character who sees through it all and still can't escape.

Watch all four episodes of Eighty-Sixed on YouTube.
---
READ MORE ABOUT FILM/TV:
'Avatar' announces release dates for the four sequels that everyone had forgotten about
Tony Romo finally quits quarterback internship to follow NFL broadcasting dream
Selena Gomez gets matching tattoo with some of the 13 Reasons Why cast
---