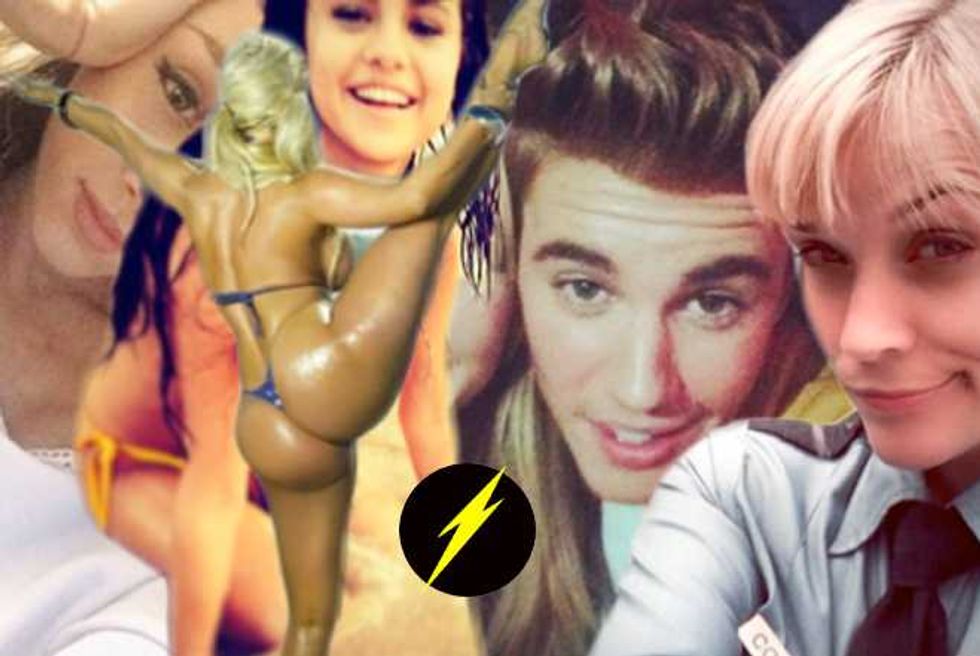 Hollywood's hottest, most self-obsessed and controversial stars like the Kardashians, Selena Gomez and Justin Bieber, as well as Taylor Swift, Lily Allen and Madonna were very busy this week, partying it up at the Cannes Film Festival, taking over Europe for the Kimye wedding, posing for selfies, and just acting silly.
As usual, they weren't shy sharing their shenanigans on social media, for better or for worse.
If you are too busy to scour all the social media sites for the images, Popdust has the rundown for you of the coolest, not-so-cool and WTF celebrity social media pics in our weekly photo feature.