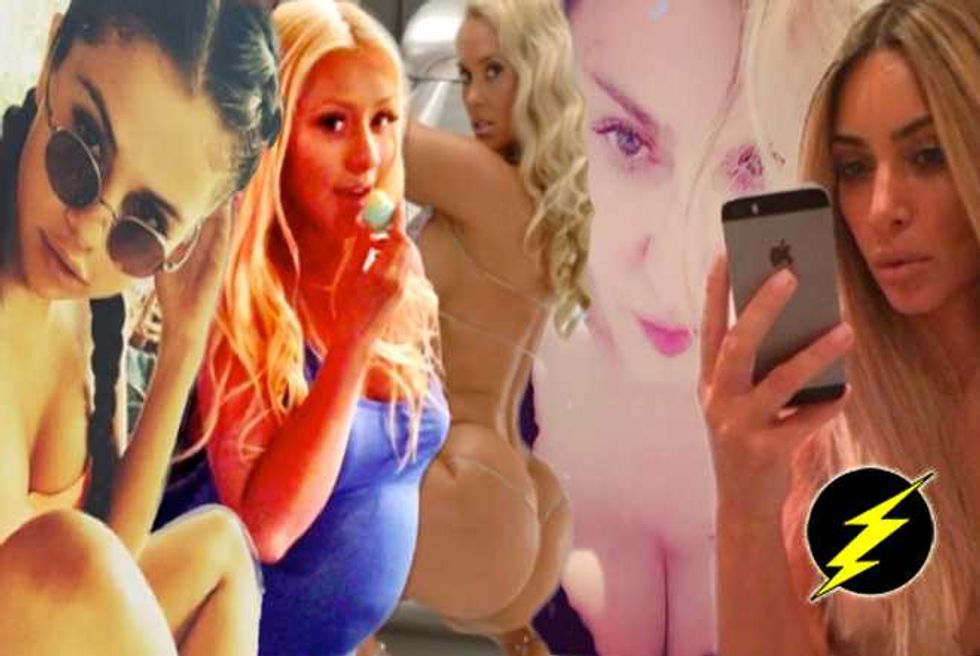 Hollywood's hottest, most self-obsessed and controversial stars like Kim Kardashian, Justin Bieber, Taylor Swift, Jessica Simpson and Selena Gomez were very busy this week, flaunting their nude and nearly naked selves, super hot bikini bodies, wearing wigs, cheering on their favorite team in the world cup and just acting silly.
Get A Social Media Break Up Coordinator To Take The Digital Pain Away
As usual, they weren't shy sharing their shenanigans on social media, for better or for worse.
If you're too busy to scour all the social media sites for the images, Popdust has the rundown for you of the coolest, not-so-cool and WTF social media pics in our weekly photo feature.