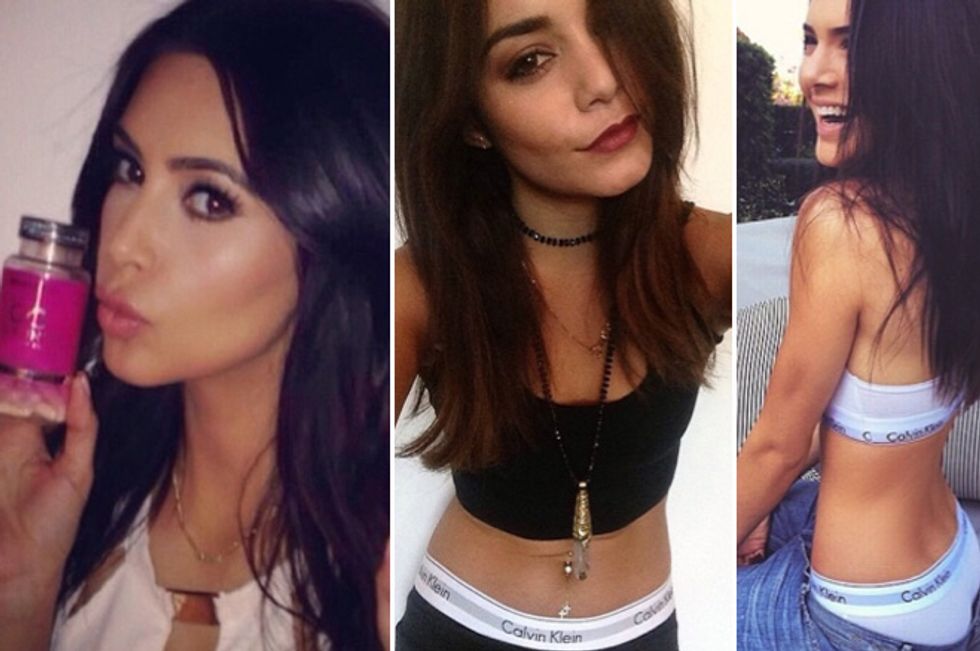 Hollywood's hottest stars like Kim Kardashian, Rita Ora, Justin Bieber and Madonna were very busy this week, taking scandalously sexy selfies, celebrating St. Paddy's Day, showing off their adorable spawn and just being vain.
As usual, they weren't shy sharing their shenanigans on social media, for better or for worse.
If you are too busy to scour all the social media sites for the images, Popdust has the rundown for you of the coolest, not-so-cool and WTF social media photos in our weekly feature.
PHOTOS: Check Out The Past Week's Cool, Not So Cool And WTF Celeb Social Media Pics