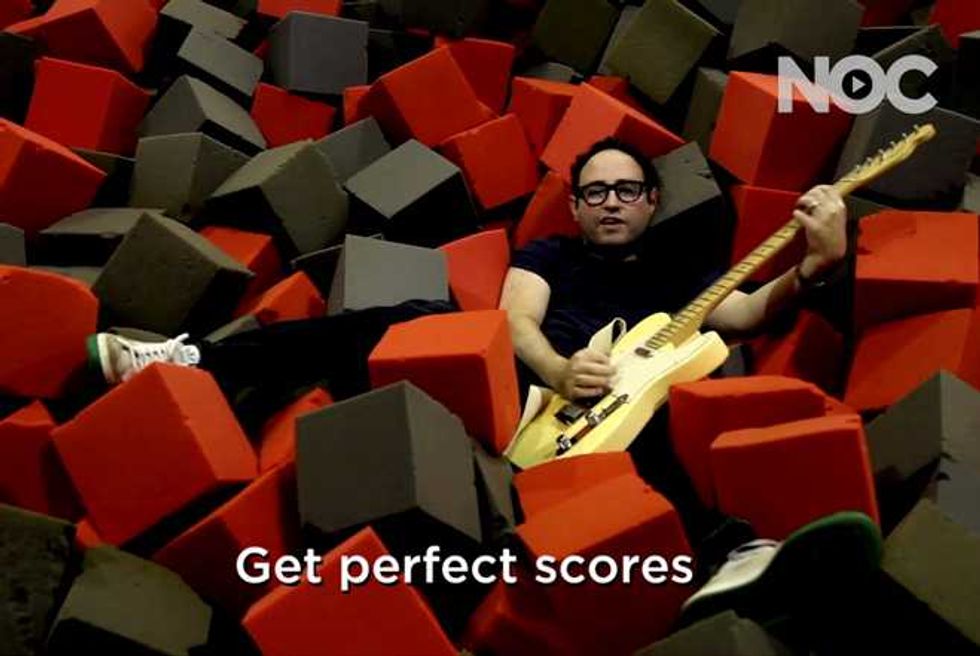 Hands up if you shed a few tears while watching the U.S. women's gymnastics team win gold on Tuesday night? We're only human, so of course the sight of tiny yet powerful girls crying in spandex made us squirt some. But this is really a time of celebration! The first U.S. team gold since 1996's Magnificent Seven is a remarkable feat, and enough of a reason for the American athletes to be commemorated in song. Any takers?
The guys behind The NOC are having a grand ol' time with these Olympic games, previously singing about the greatness of gold medal-winning Team USA swimmer Ryan Lochte over the opening weekend. Now they're back with a take on One Direction's "What Makes You Beautiful," directing its complimentary lyrics to Jordyn Wieber, Gabby Douglas, Aly Raisman, their crazy parents, and the flexible tricks that earned them a trip to the medal stand.
Yes, this is slightly creepy when considering the median age of Team USA, but luckily anything can be concealed under the guise of patriotism this week. Watch below.