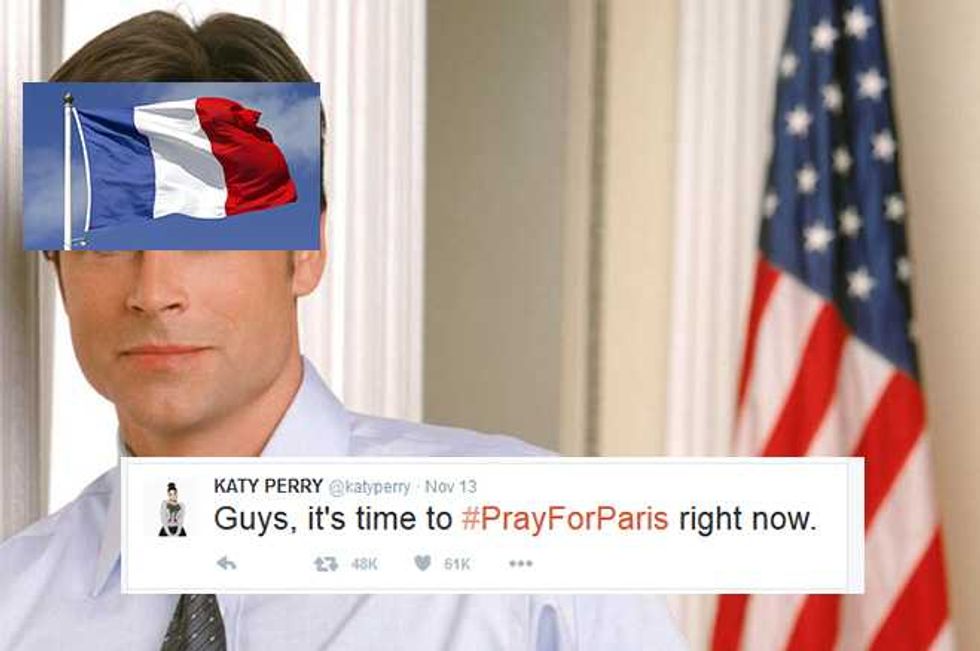 Celebrities attempting to express dismay, via Twitter, about the Paris attacks were blasted for deviating from a simple 'Pray for Paris' sentiment.
Rob Lowe and Ruby Rose suffered some of the worst social media rebukes but no one was safe from edgy Twitter users poised to bash each other or misconstrue an innocent plea for peace.
X Factor star Sam Bailey actually received death threats for her tweet calling for England to shut its borders.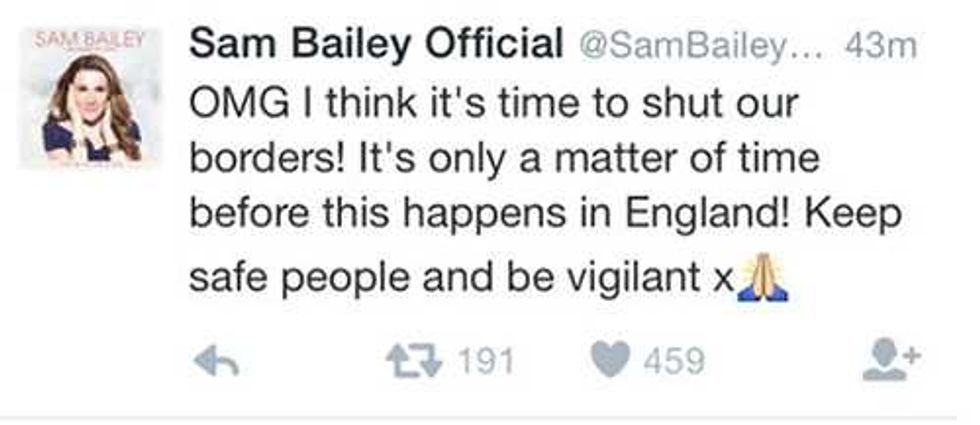 She was eventually forced to beg forgiveness after all the abuse she received, including taunts about being fat and ugly.
Rob Lowe is still trying to redeem himself with his critics in social media but it only seems to evoke new ridicule.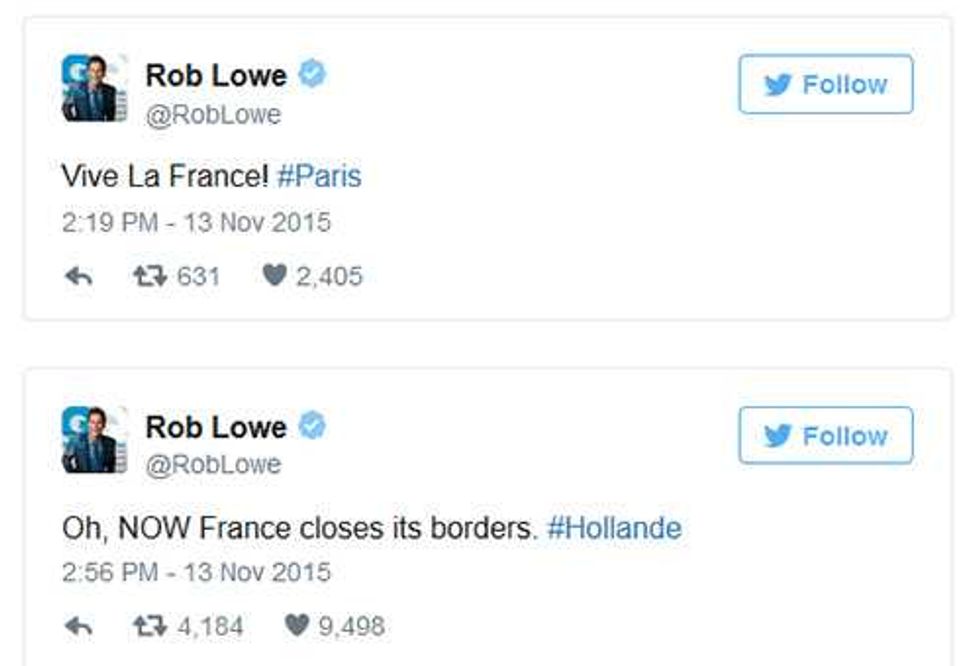 He tried explaining 'Vive La France' to no avail. He was branded a racist and there is no coming back, evidently.
Ruby Rose also tried to reason with Twitter users who blasted her for extending her prayers to the whole world, instead of just France.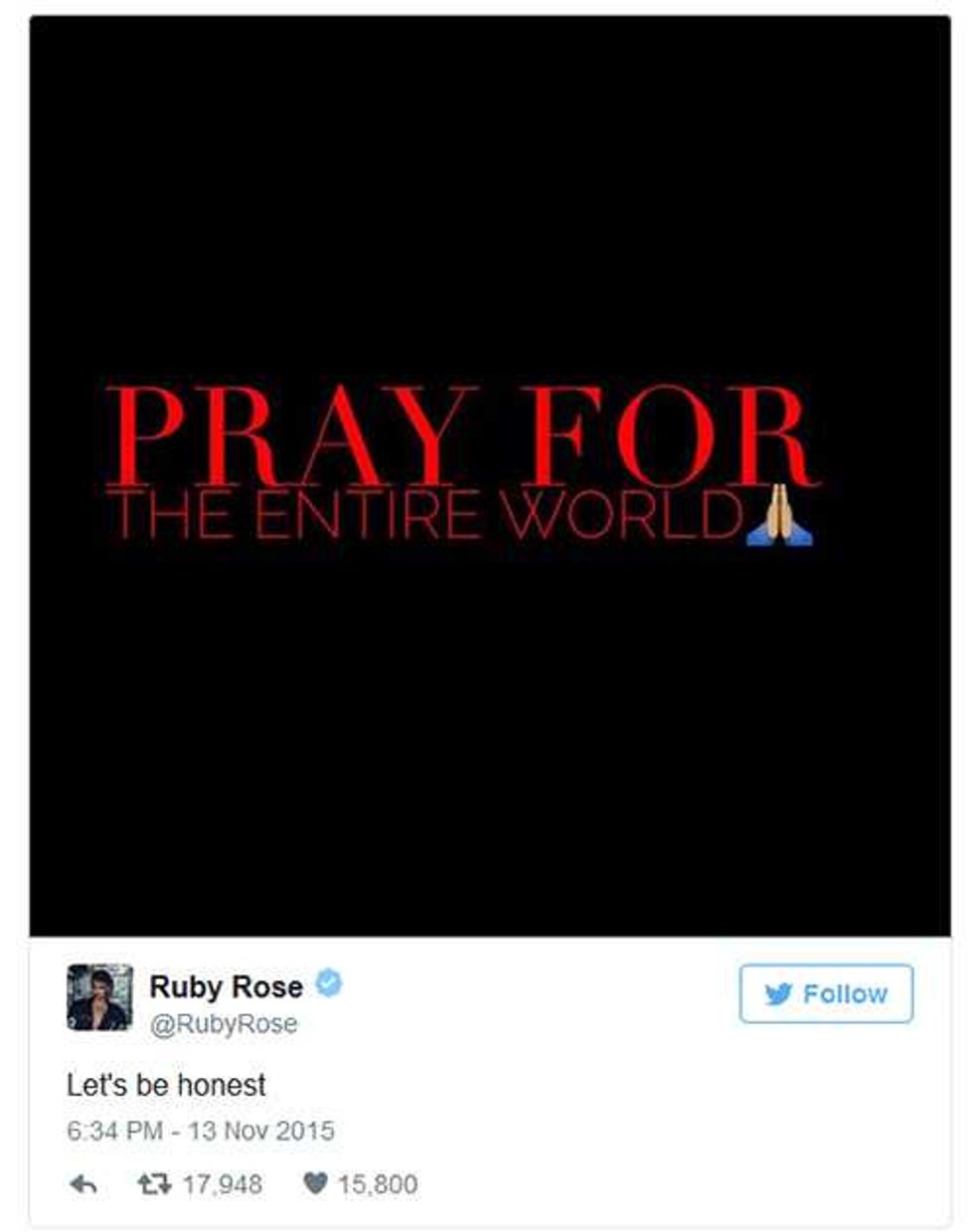 She too tried in vain to explain herself.

Then she tried some more. You can feel her frustration: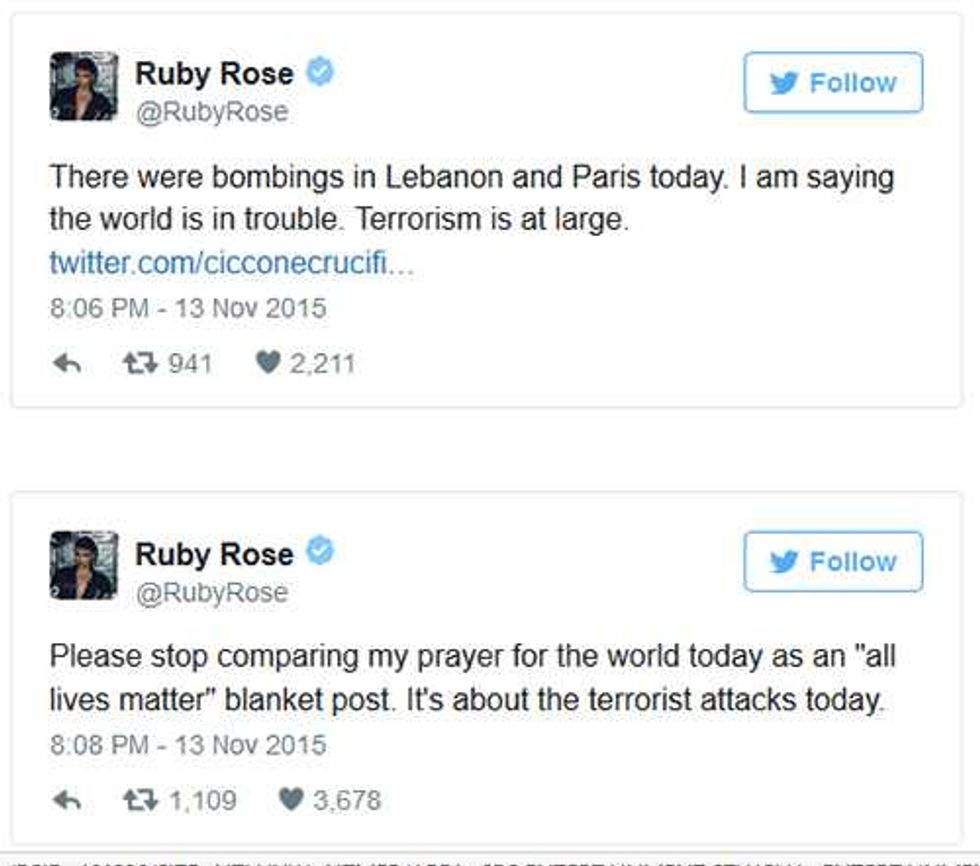 Poor Ruby. Twitter is a fucking minefield. It's a wonder that anyone risks saying anything.
But some reactions to the Paris attacks are genuinely startling. Some Black Lives Matter activists have registered disdain for mainstream coverage of the attacks with the hashtag #FUCKPARIS.
That one is so harsh that it's only fair to leave you with a gentler faux pas, if that's the right way to describe poor Katy Perry's tweet:

Guys, if praying is your thing, follow Katy's advice.
If not, just try counting to ten after reading celebrity tweets. After all, If you prick them, do they not bleed?*