The gift of Halloween is its ability to bring out our spooky, fun-loving side.
From candied treats to midnight raves dressed up as ghosts, goblins, or witches, the holiday sparks a child-like wonder from the recesses of our minds. All Hallow's Eve, a celebration of the dead come back to earth, also gives us a reason to cause a little mayhem.

To celebrate this year's Halloween season, pop-country darling Carly Pearce revisits one of the most classic characters of motion picture history, while genre-bending Chance McKinney gets a little bit cheeky. Other singers and songwriters like Jenna Paulette, Dylan Schneider, Brandon Stansell, and Russell Dickerson walk down memory lane and offer some must-see candids from their former Halloween glory.
1. Jenna Paulette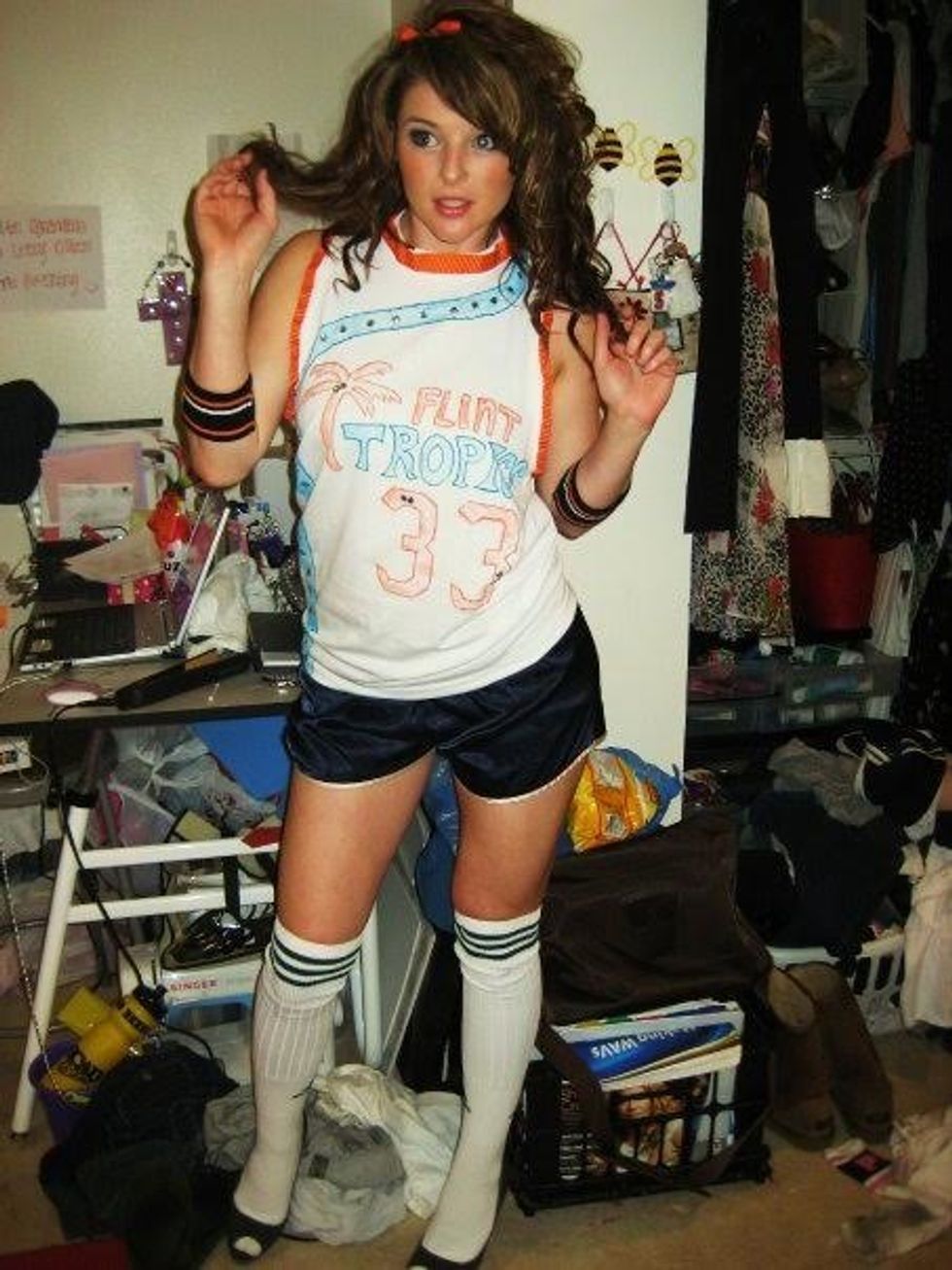 Jenna Paulette
"In college, my friends and I made friends with the baseball and basketball teams. I guess you could call us 'cleat chasers,' because I ended up marrying one of them! One of the guys had a Will Ferrell-themed Halloween Party my freshman year where everyone had to come as a character from one of his movies. I was Jackie Moon from 'Semi Pro.'"

2. Abi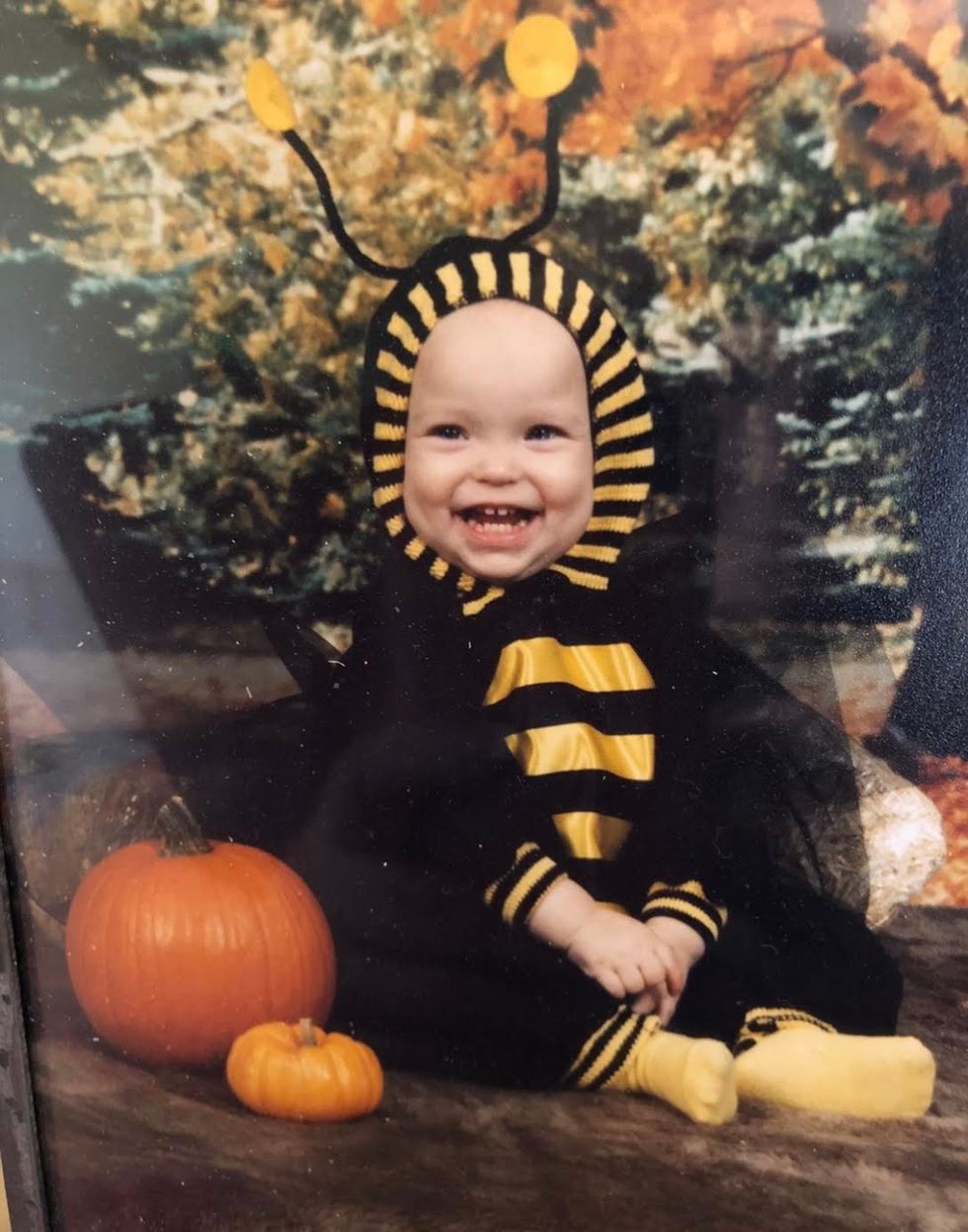 ABI
"Halloween or not, I have some of the most ridiculous baby photos, thanks to my parents. One of my favorites is the picture of me dressed up as a bee, with literally the biggest smile on my face. I guess you could say they prepared me to be in front of a camera!"

3. Russell Dickerson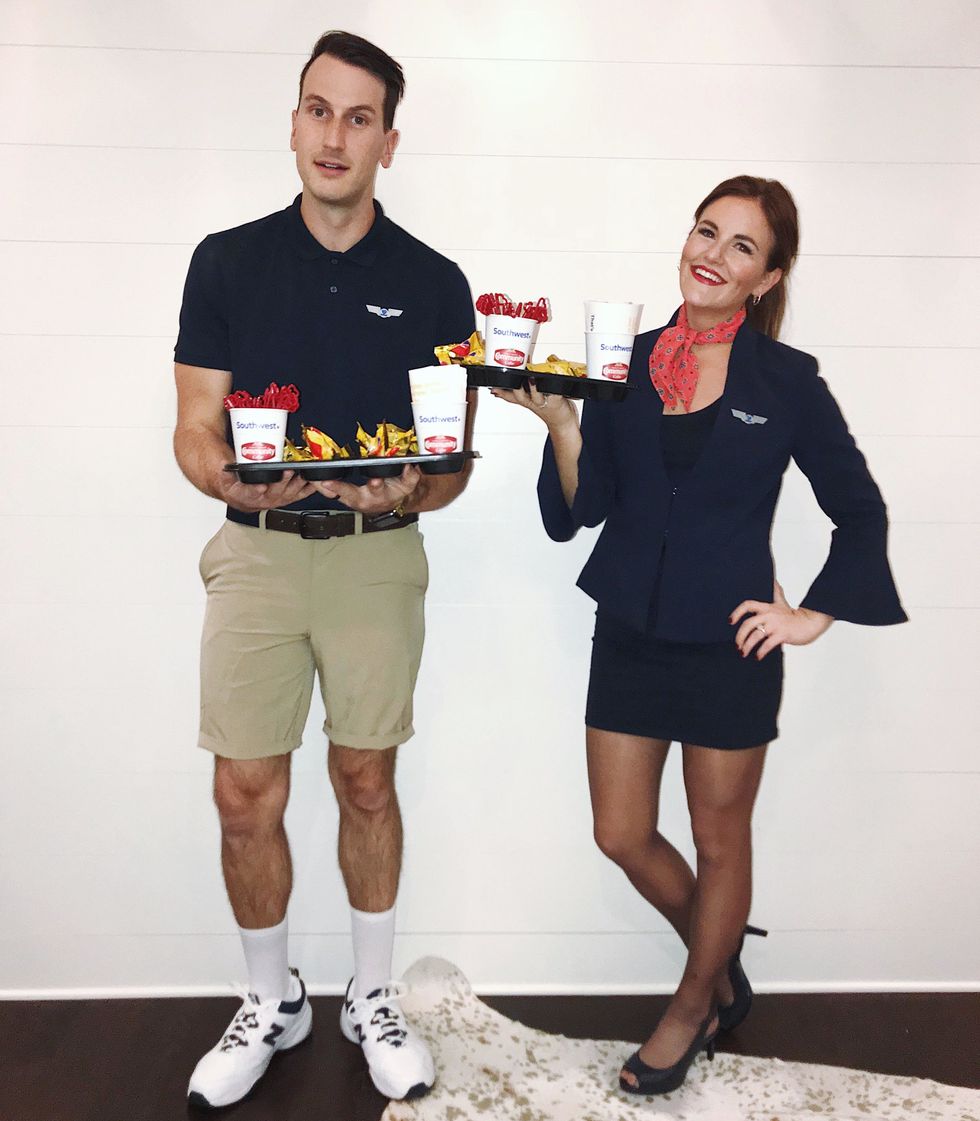 Russell Dickerson
"Man, my favorite Halloween costume was last year when my wife and I dressed up as Southwest flight attendants. We fly so much that we just had to. I got the short khaki shorts. Kailey got a Navy dress and scarf. They hooked us up with cups, napkins, stirrers and peanuts, and then my wife and I bought a bunch of mini wine bottles. We had a lot of fun with it!"

4. Caroline Marquard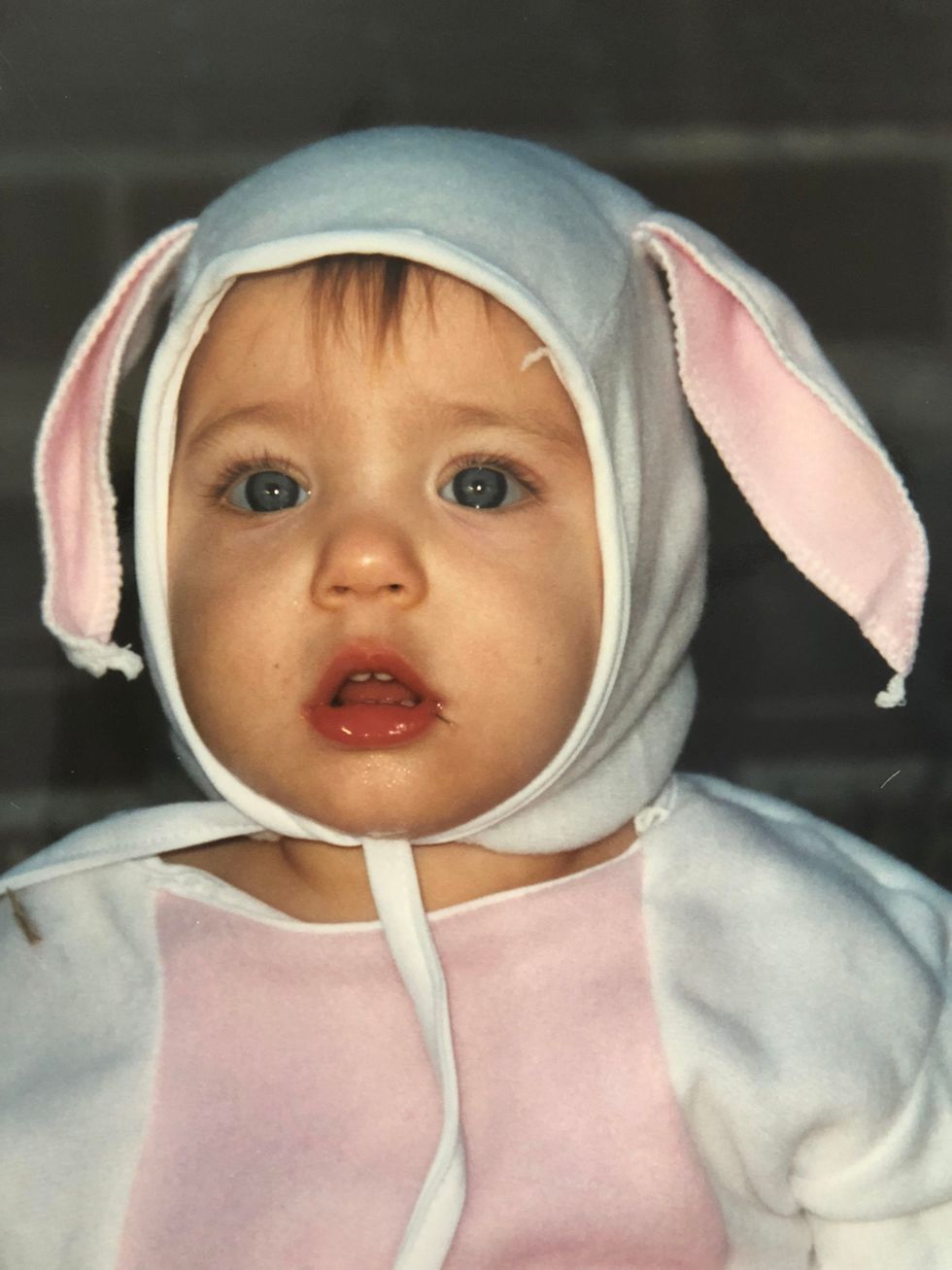 Caroline Marquard
"Halloween is one of my favorite holidays because you get to be whoever you want to be for a night! This is little 2-year-old me dressed up as the Easter bunny. I don't think I could pull it off as well now, but I might have to give it a go this year!"

5. Jordan Rager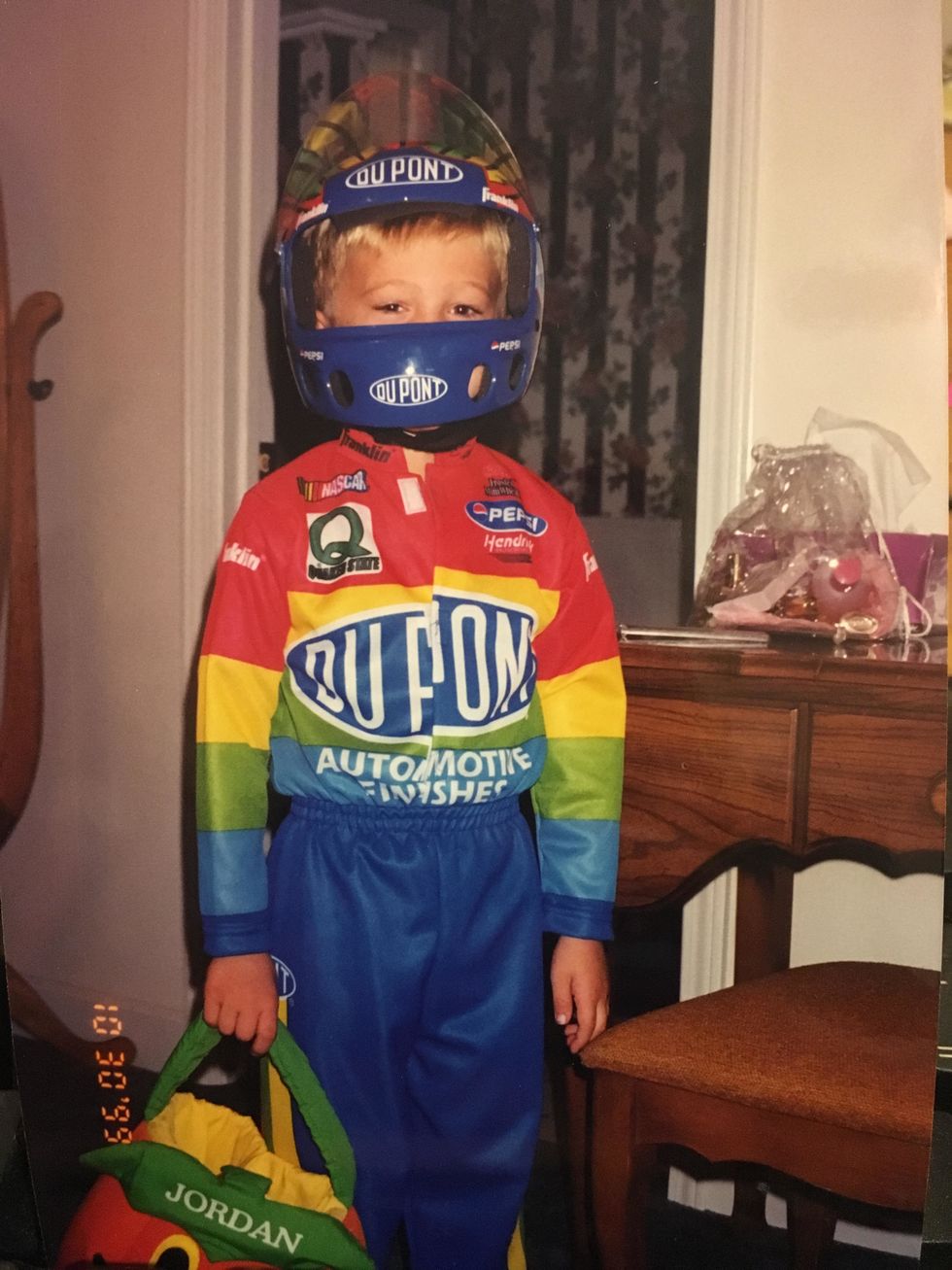 Jordan Rager
"Growing up in Georgia, Nascar was a big deal. My favorite Nascar driver was Jeff Gordon, if you can't tell."

6. Dylan Schneider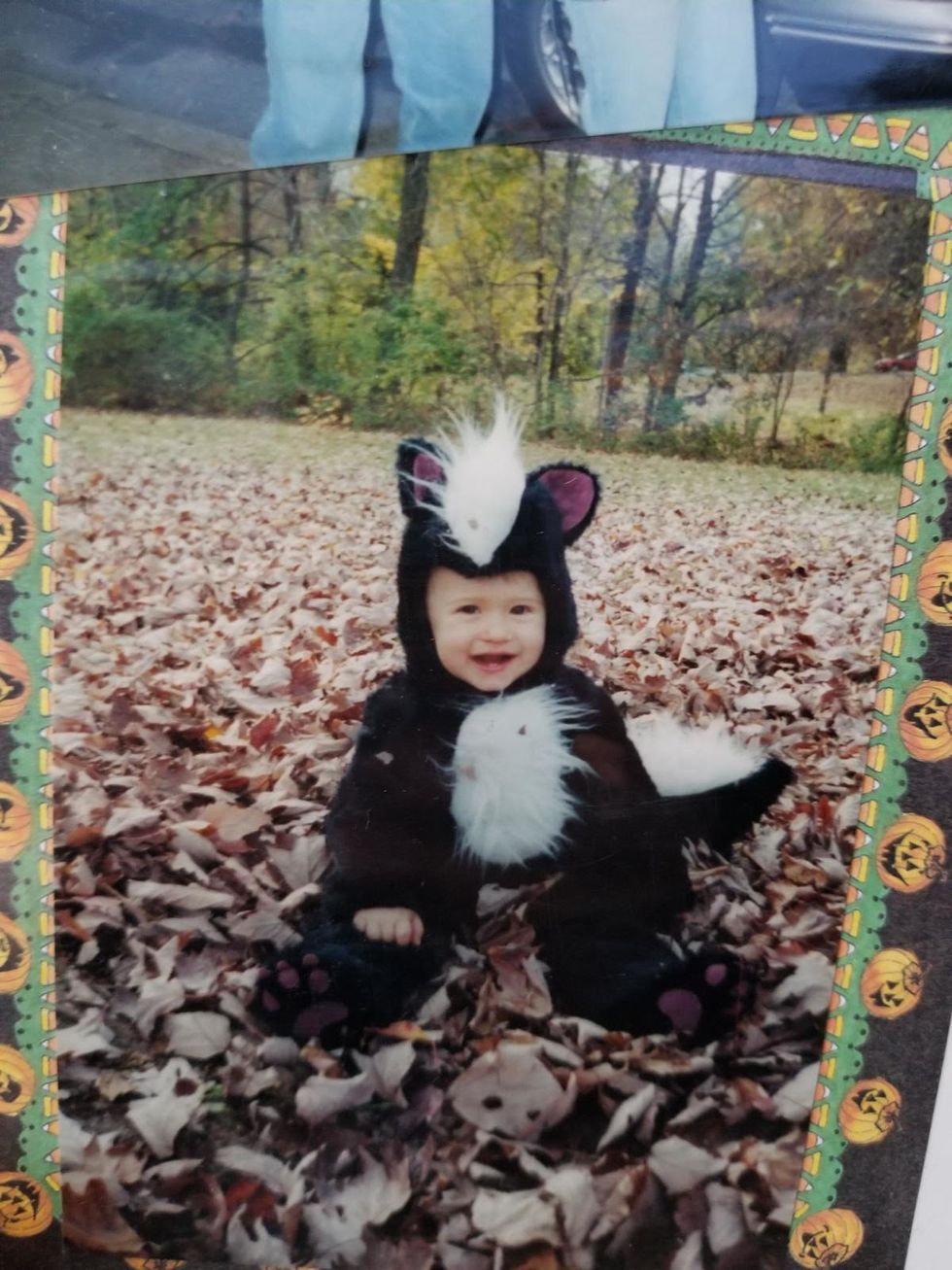 Dylan Schneider
"Halloween has always been one of my favorite times of the year. Going to the haunted houses in Indianapolis is a tradition. Love the scary stuff -- although not as much back then given that I was a skunk that year. Just a few weeks after my first birthday."

7. Carly Pearce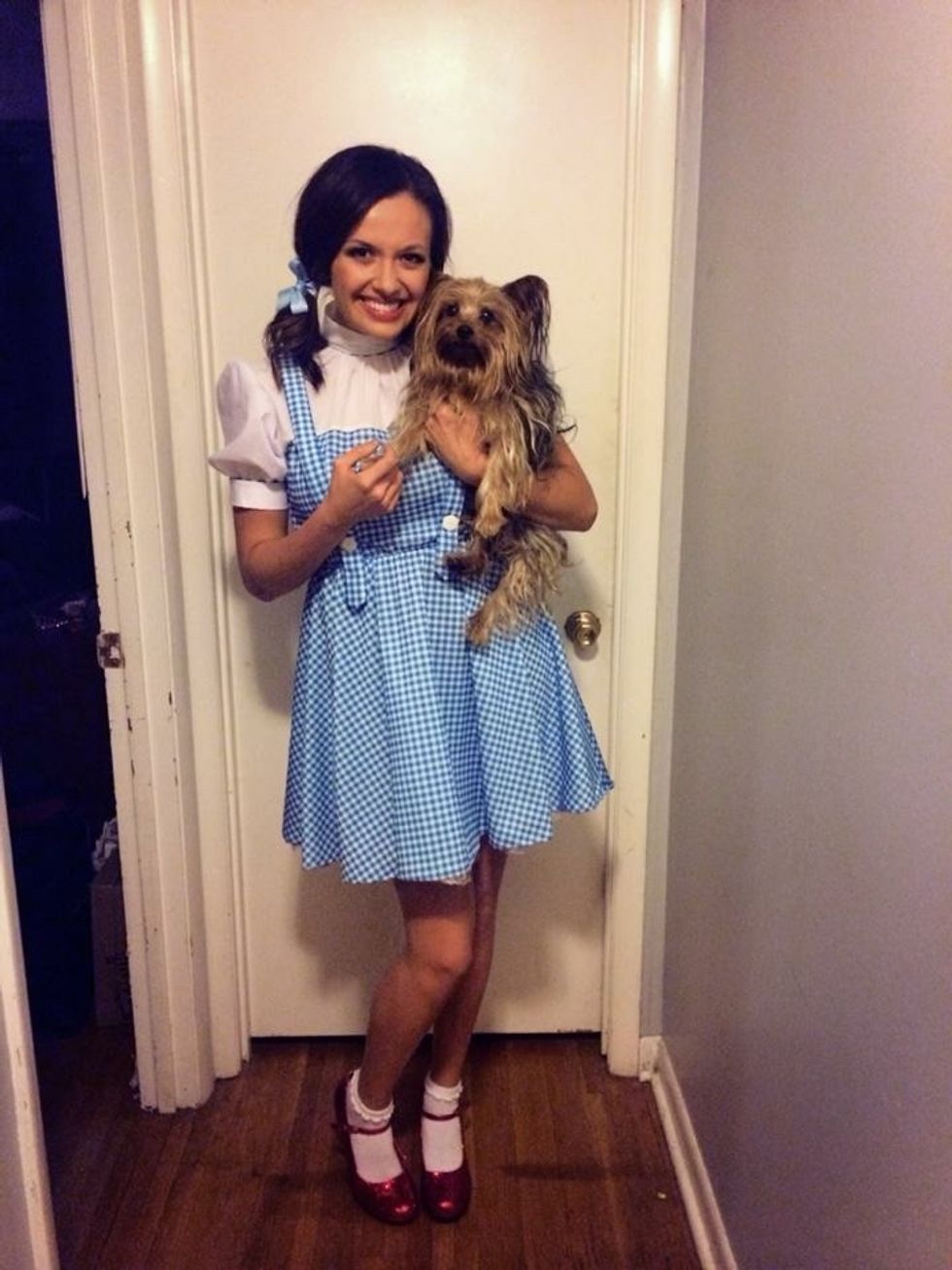 Carly Pearce
"Growing up, my mom always threw the best Halloween parties. From the themed decorations, to the crazy punch with dry ice that looked extra spooky, she would do everything over the top to make it the best time for my friends and me. I still try to up my costume game, even enlisting a friend's dog as Toto to my Dorothy at a party a few years ago!"

8. Brandon Stansell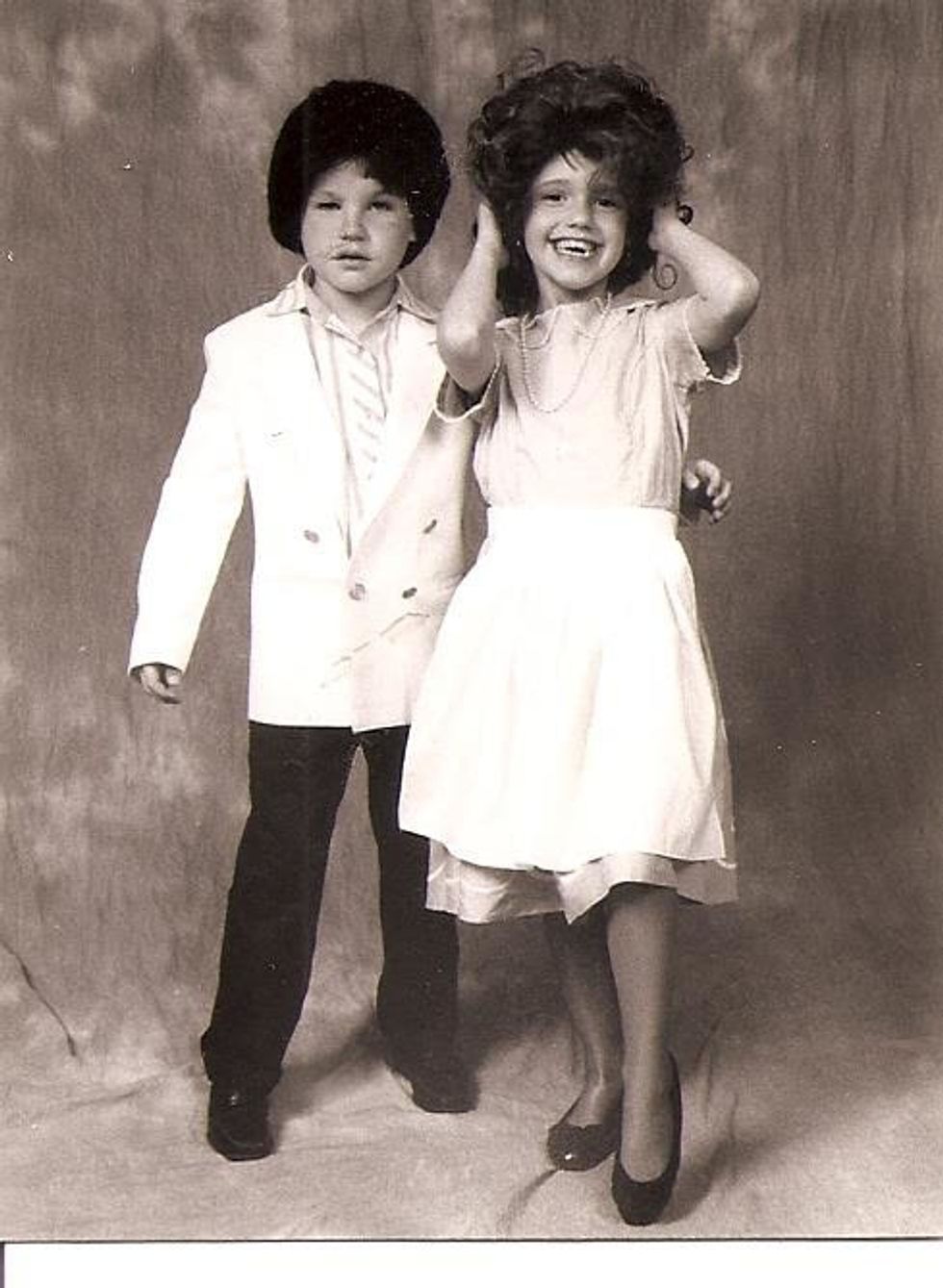 Brandon Stansell
"I give you Lucy and Ricky Ricardo. I hope you enjoy this gem. I forgot it even existed!"

9. Chance McKinney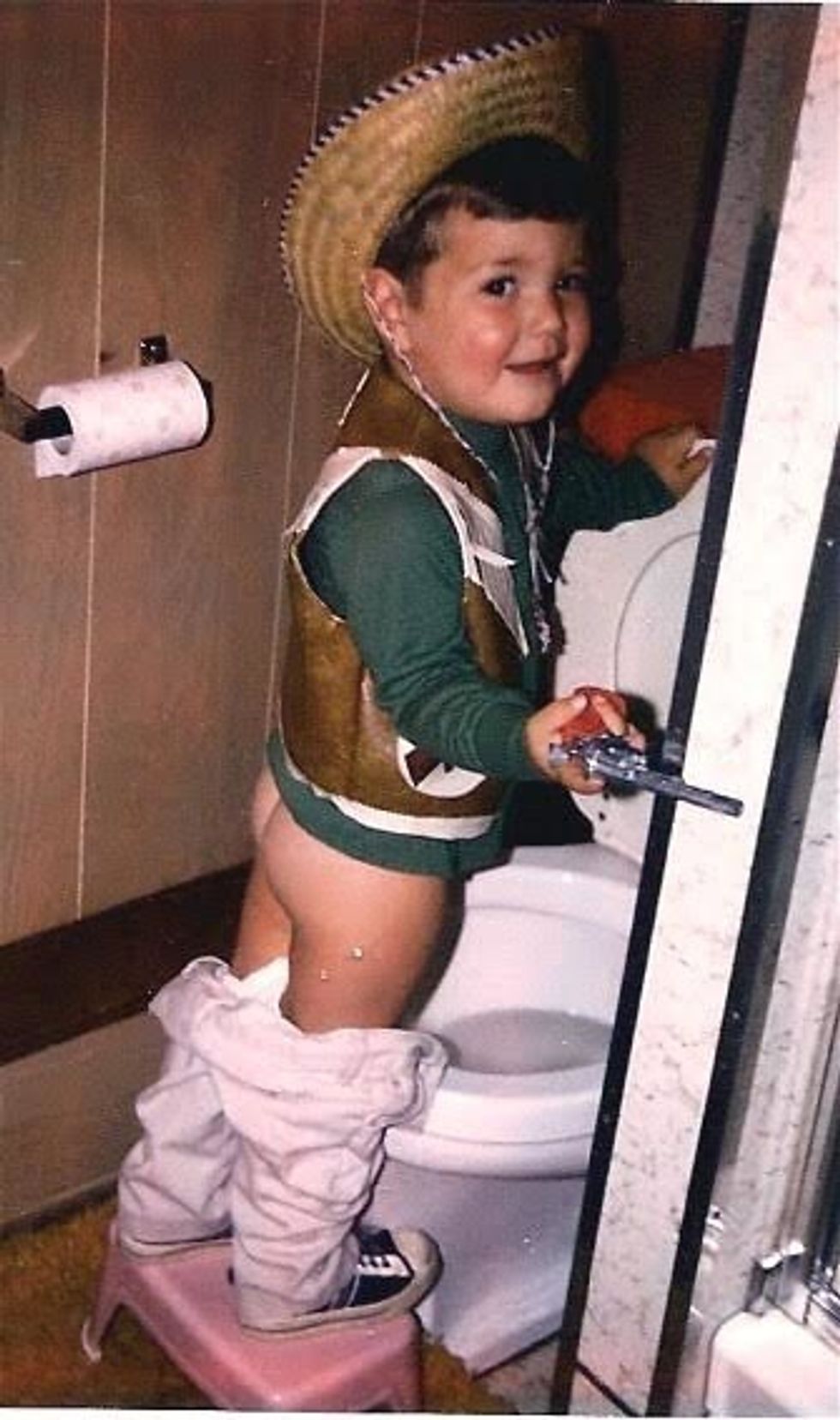 Chance McKinney
"As a kid, I was always sooo excited that people would 'give' candy away... but it always came with the problem of finding a costume that would actually fit me. I finally got in the habit of just wearing whatever team's uniform I was on at the time and going as a football or basketball player. In the end, I got to hang with friends... eat candy... and act a fool once a year."

10. Heidi Raye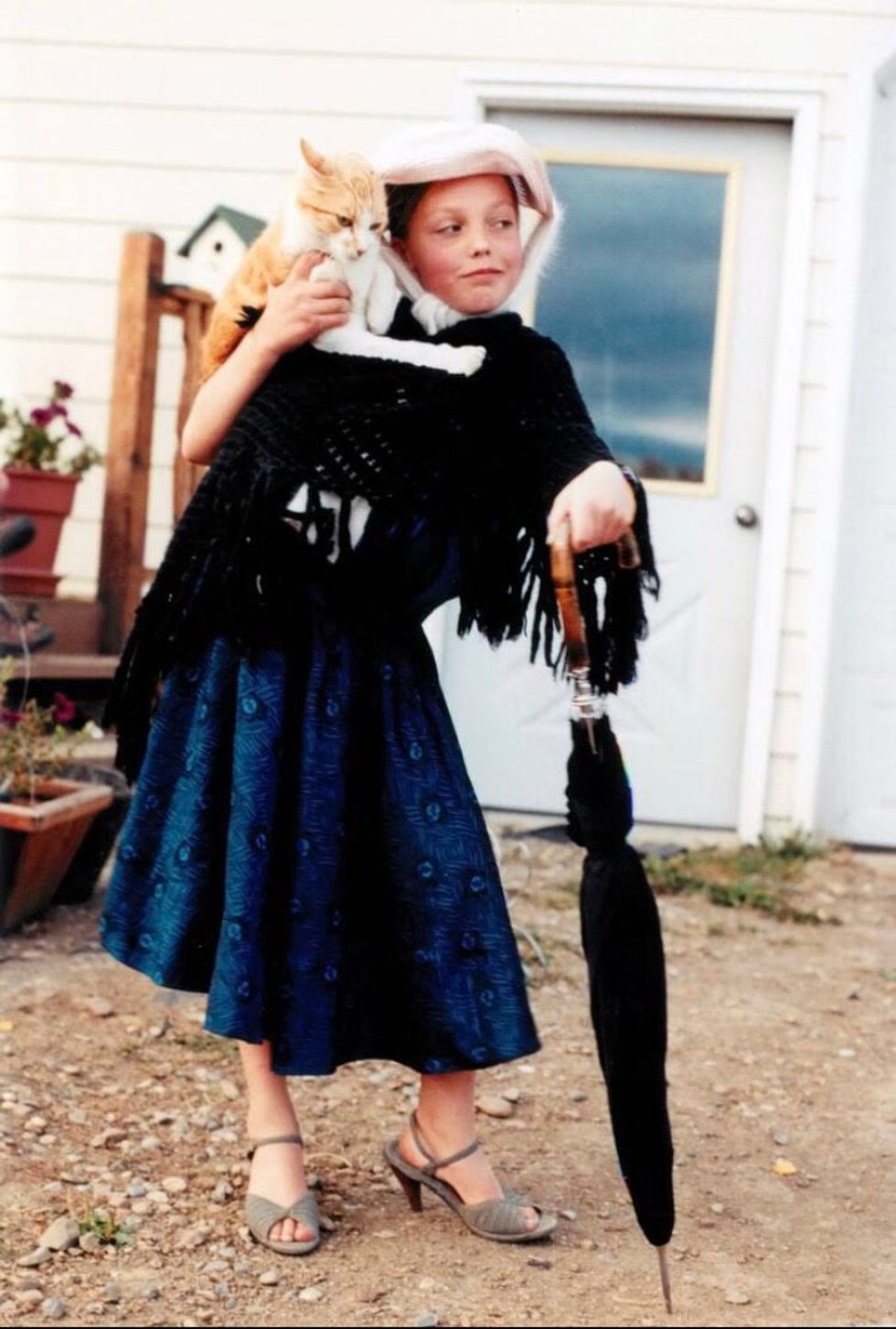 Heidi Raye
"Where I come from, Mary Poppins has a cat on her shoulder. I never turned down an opportunity to use my fake British accent as a child. Happy Halloween, everyone!"

---
Jason Scott is a freelance music journalist with bylines in B-Sides & Badlands, Billboard, PopCrush, Ladygunn, Greatist, AXS, Uproxx, Paste and many others. Follow him on Twitter.

---
POP⚡DUST | Read More…
Mason Jones Shoots The Breeze About Music