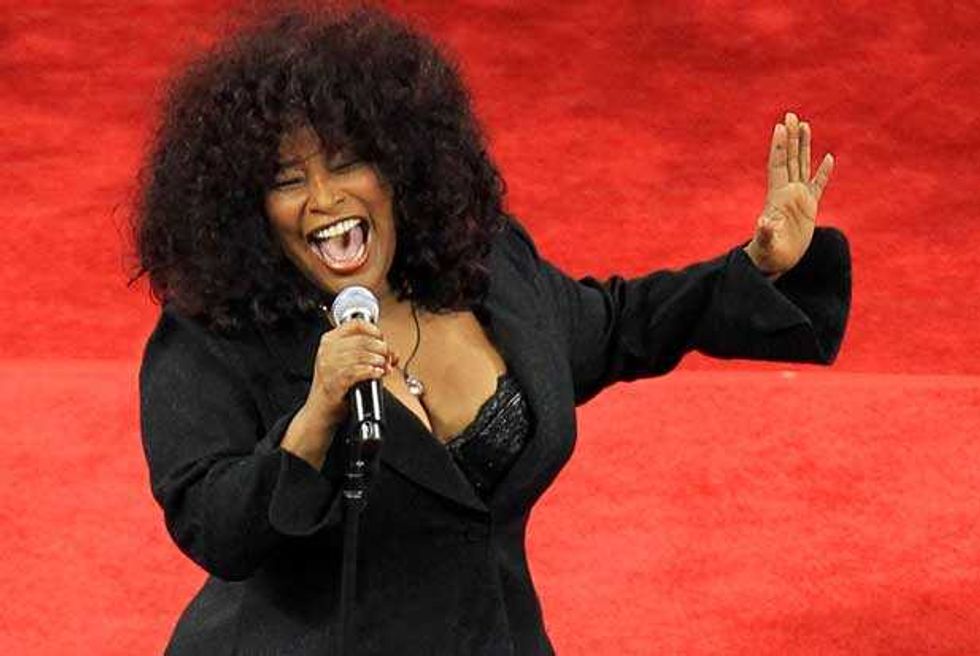 Jeez, will the X Factor stop it already with the ex-teen-pop stars on their hunt for Paula/Nicole replacement judges? First they were recruiting Britney Spears, now it's Miley Cyrus, Demi Lovato, Chaka Khan. Oh wait, we were mixing up Chaka Khan and Christina Aguilera again. Chaka, she's the legendary soul singer with the funk and lite R&B hits and the Whitney Houston connection and such, right? Oh yeah...so wait, what could X Factor possibly want with her?
Actually, we'd be pretty down with Chaka Khan, Chaka Khan as an X Factor contributor. Especially if the show is going to go the TRL route wiht the other replacement slot, it reallyw ouldn't kill the show to have a more established, respect-commanding sort in their for balance. (Plus, with those long-time soul divas, there's no telling what kind of crazy they might be capable of, and that roster lost a lotta crazy when it let Paula go.)
Unfortunately, we don't know for sure if the FOX show even is interested in Chaka—TMZjust reports that Khan herself has interest in joining the show's cast, citing her as "dying to be considered for the lucrative gig" and having "instructed her people to reach out to producers of the show." (The site also cautions funk fans from getting too pumped about the news, saying "there's no word on whether she's actually been called back.")
Still, we hope somebody out there at FOX is listening. Let Chaka rock us, X Factor.
[Oh No They Didn't!]