MUSIC
The new friends appeared together in the music video for "We Were Born to Play," the theme song for Universal Studios Japan's newest park.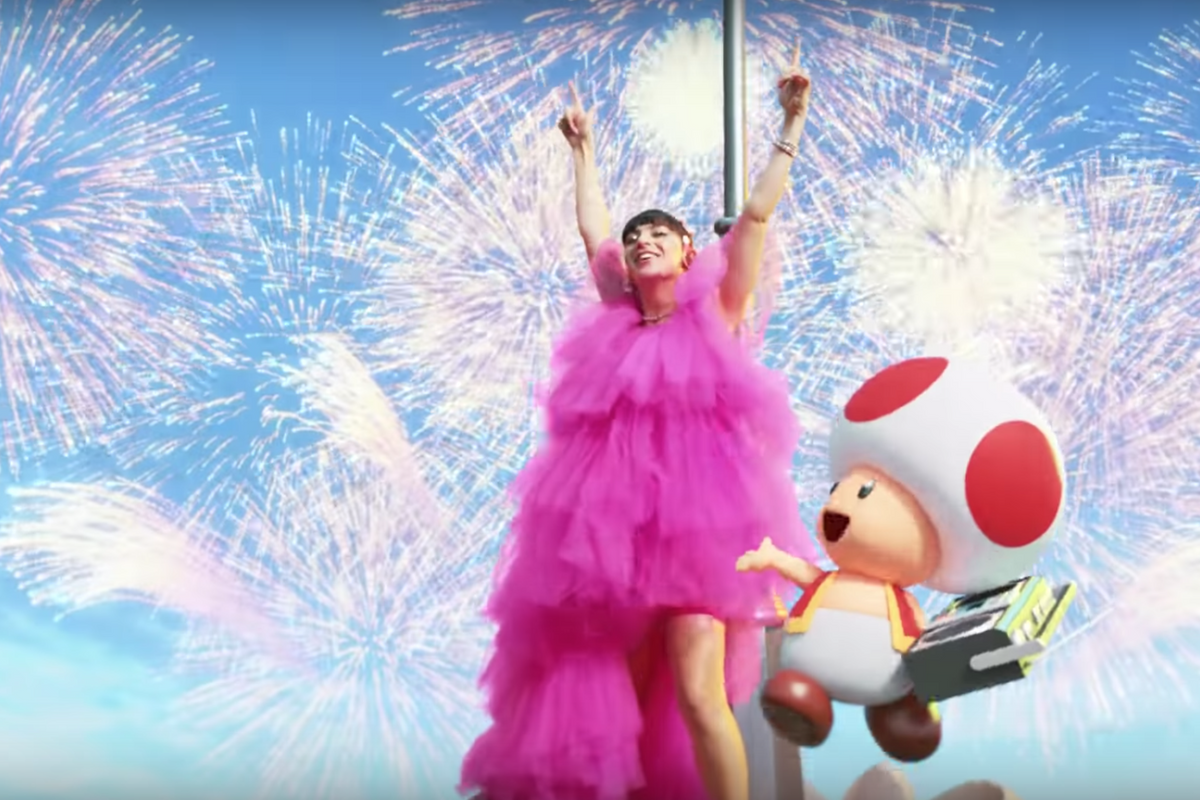 In case you needed another reason to flee the country, Universal Studios Japan will soon be home to Super Nintendo World, a Mario-studded theme park opening before the 2020 summer Olympics in Osaka.
All good theme parks need an equally good theme song, but as we've previously discussed, Toad's singing voice might not be up to par. Nintendo called in Swedish DJ duo Galantis and anti-pop star Charli XCX to deliver "We Were Born to Play," the park's new theme song, complete with a lighthearted video to match. If you've ever yearned for an EDM song that interpolates the original Mario theme, this is for you.
The video features Charli standing on top of Peach's castle, sporting her own version of a Mushroom Kingdom princess gown. Up on the roof with her is Toad, and the pair of new friends watch as various random civilians get transported to a real-life Mario World. Complete with Goombas, coins, and Mario hats galore, it appears to be a perfect place to catch a break from the plethora of political and humanitarian issues plaguing the actual Earth. If Nintendo World looks anything like this, we'll happily jump down a warp pipe.
SUPER NINTENDO WORLD™ JAPAN: Galantis ft. Charli XCX - WE ARE BORN TO PLAY (Music Video)www.youtube.com