Frontpage Popular News
Watch 5 times comedian Charlie Murphy healed the world with laughter, with a bonus clip from Eddie Murphy.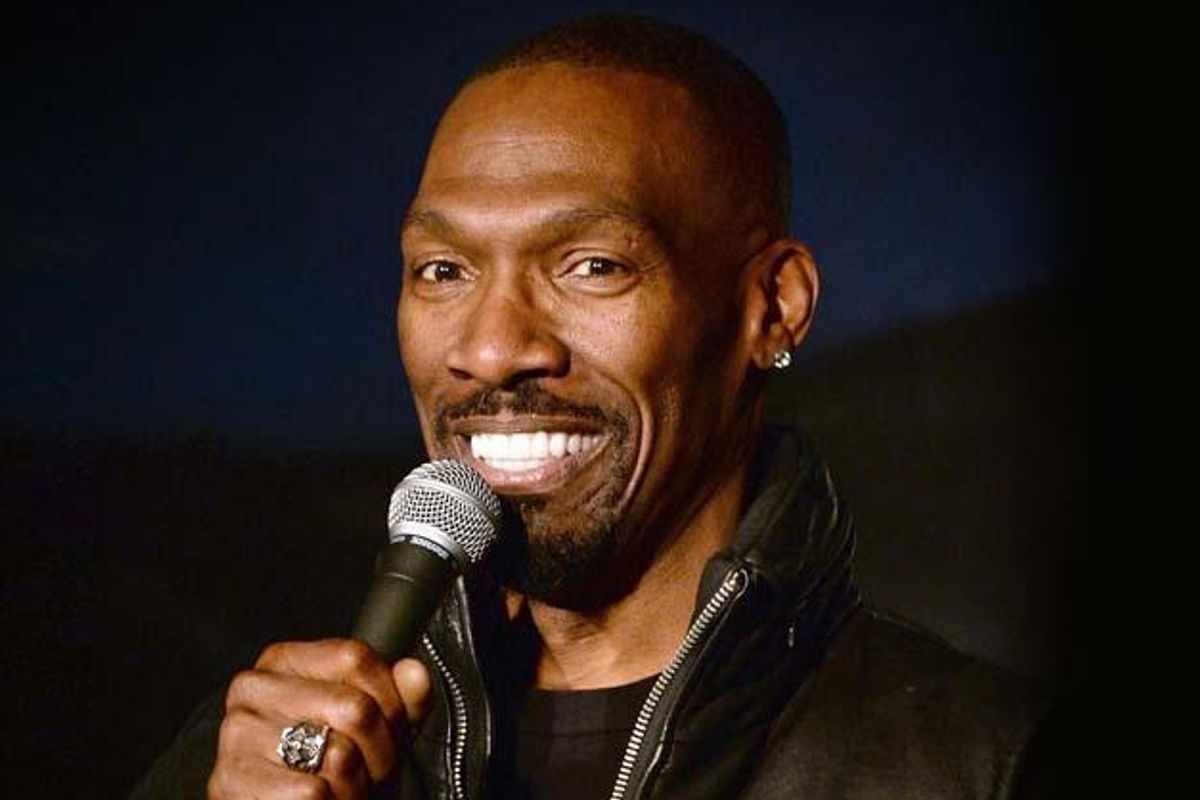 "Comedians are people who embarrass themselves in style." -A.D. Posey
Today, father brother and comedian, Charlie Murphy passed away in a New York Hospital while battling Leukemia. While his exact diagnosis date is unclear, it is certain that he has been battling this disease for a few years, as a 2016 appearance on Good Day LA shows a thinner Charlie Murphy channeling his energy to entertain, like a true performer. As TMZ reported this morning, Murphy was recieving chemotherapy treatment and his family actually thought he was getting better, even joking that they not call as much. That's what comedians do, especially comedians turned actors. They entertain, putting all of their physical and emotional turmoil to the side to bring joy and laughter to others, while still causing the world to contemplate reality-just look at Robin Williams, Chris Farley, and Bernie Mac as a few examples.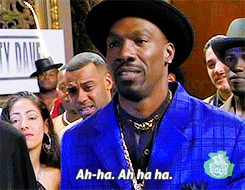 While Charlie was first introduced to the world as, "Eddie Murphy's big brother", he quickly became known as an engaging standup comedian with an infectious laugh. His true skill, which he displayed in every facet of his professional (and I'm sure personal) life was his ability to tell stories. You know that saying, "it's not what you say, it's how you say it"? Murphy was the physical manifestation of that. With a look, a tone, he could tell a story in a way that no one else could, to the point where even his laugh could make you burst from the belly with t before he even told a joke. While he wrote for a lot of Eddie Murphy's most successful films, and had a successful career in standup and movies before then,the Dave Chappelle show highlighted his knack for retelling a tale, being a cornerstone in the show's funniest skits. Even as himself, when Charlie told a story, the people were entertained. Add in his real encounters with Prince and Rick James (both of whom confirmed the stories were mostly true) and you have a life meant for comedic re-enactments.

"He'd walk up to any chick and lick the whole side of their face, man."- Charlie Murphy on Rick James
One of my favorite interviews is this piece for Esquire. A free form retelling of someone's life, the "What I've Learned" series was like reading a conscience exercise or diary entry of a celebrity if they were as honest with themselves as they were at fifteen. Two years after the death of his wife (from cervical cancer in 2009), Charlie talked about knowing she was the one from the moment she saw her, and telling his family that same night, in front of her. It was evident Charlie loved his life, his wife, his family, and the discipline he sought out at a young age after a quick lesson from the judicial system and some Karate. "People with black belts have good moral standards. I never met a drug dealer at the dojo," might be the funniest and truest thing he said in that interview.
"I mean, you know where you got that shirt. And it damn sure wasn't the men's department"- Charlie Murphy to Prince
Most recently, Charlie was filming for the newest season of the Starz hit "Power", a job former costar and fellow comedian Donnell Rawlings said was supposed to be his. While it is easy to feel sad and shocked at the loss of this great comedian, I always think about how people would want you to honor them in their passing. A man who said he tried comedy and can't remember a week he was without a stage since wouldn't want you to dwell in his death. He'd want you to laugh, re-live some belly aching Charlie Murphy moments and be jealous that he is playing shirt versus blouses with Prince. I know I am.
1

.

When he rolled through Snoop's GGN
This guy is an amazing storyteller.
2

.

When he shared his list of the five wackest rappers
I know he's not trying to be funny, but my God he is.
3

.

His Chapelle Show Extras
4

.

Charlie Murphy talking about Prince's reaction to the infamous Chapelle Show set
Is anyone else hoping that the fiercest, funniest game of basketball is going down in heaven right now?
5

.

You know you are funny when all you have to do is laugh
6

.

Honorable Mention- Eddie Murphy Impersonating Charlie Murphy
May he continue to live on through his family