Top Stories
South African farming to Hollywood jet-setting. Seems like a smart move.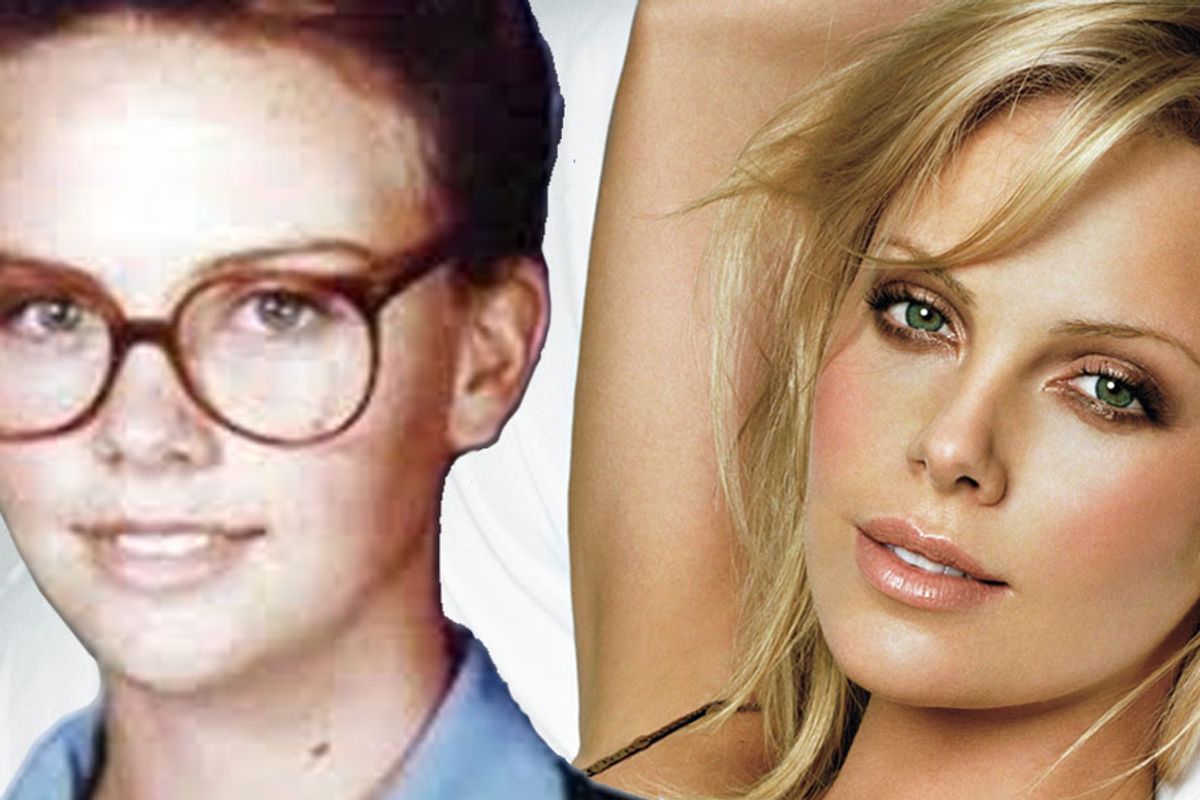 We're all mad about the Mad Max mama, but before fame, Charlize Theron was in some Dark Places.
She's a Hollywood heavyweight now, but before the A-lister was on any list at all, she was living in South Africa on a farm with her parents, as per Wikipedia.
From the days on the farm to her time on set, Charlize has some jobs that would surprise you. Well, maybe not as much as Monster did, but her money-making gigs were no match for the roles the Celebrity lands today. Here's a glimpse into what Charlize did to make a buck before she had more money than she knew what to do with…
According to LifeBuzz, as a child, Charlize used to use her pipes to make pennies. She would sing in the town square in the hopes that the passers-by would reward her with some dough. While this isn't the ideal way to make bank, the performing in public no doubt gave Charlize a taste of the limelight, not to mention a great way to practice her skills. Trial and Error makes the woman!
Along with singing in the square, LifeBuzz also tells us that Charlize also helped out around the farm, tending to livestock. With some of the pigs in the industry she's in today, her down and dirty past must have helped her milk them for all their worth! Who's bringing home the bacon now?
---
READ MORE ABOUT STARS' PRE-FAME JOBS...
Before They Were Stars—Jon Bon Jovi Pre-Fame Jobs
Before They Were Stars—Brad Pitt Pre-Fame Jobs
Before They Were Stars—Nicki Minaj Pre Fame Jobs
---
Time on the farm may be important, but it wasn't Charlize's dream for her future. Lucky for her, her gorgeous looks landed her a modeling contract as a teen, as per The Famous People, and she and her mother moved to Italy to pursue this gift. She spent a year in Europe modeling, and by age 19, headed to Hollywood in search of an agent in order to begin her acting aspirations.
As per The Famous People, Charlize landed her first role in Children of the Corn III. While it was a non-speaking role, at least she finally made it! The "corn" was only a kernel of what was to come, and before long, Charlize was being cast for roles in more and more films and soon big-budget blockbusters. Now we can't hit the theaters without a Charlize flick as an option.
From farm girl to famous starlet, Charlize Theron is a force to behold in the Hollywood scene. South Africa may be far from LA, but Charlize made her destination of choice a reality. Pretty, passionate, and professional —the triple threat that this actress brought from farm to fame!
Jon Bon Jovi
Before he was livin' on a prayer...John Francis Bongiovi Jr sold newspapers, made Christmas ornaments and worked as a janitor at his cousin's recording studio.
Brad Pitt
Before hitting the big time with Thelma & Louise, William Bradley Pitt delivered fridges, drove strippers around, dressed up as a giant chicken to shill El Pollo Loco, and appeared in soap operas…
Nicki Minaj
Nicki Minaj's life was decidedly less glamorous pre-fame...she waitressed at Red Lobster (before getting fired) and worked as a customer service rep…
Eminem
Before hitting the big time, Marshall Mathers III worked as a dishwasher, short order cook and a machinist…
Nick Cannon
Before he got busy tending to Ms Carey, Nick Cannon flipped frankfurters at a drive thru, and did stand up comedy...which came in handy for his marriage...
Luann de Lesseps
Before she was a Real Housewife, the Countess was actually a real life nurse! She was then scouted by a model agency, married her Count, met Andy Cohen and the rest is history...
Sarah Jessica Parker
SJP came from poverty and got singing and acting gigs to help the family make ends meet.