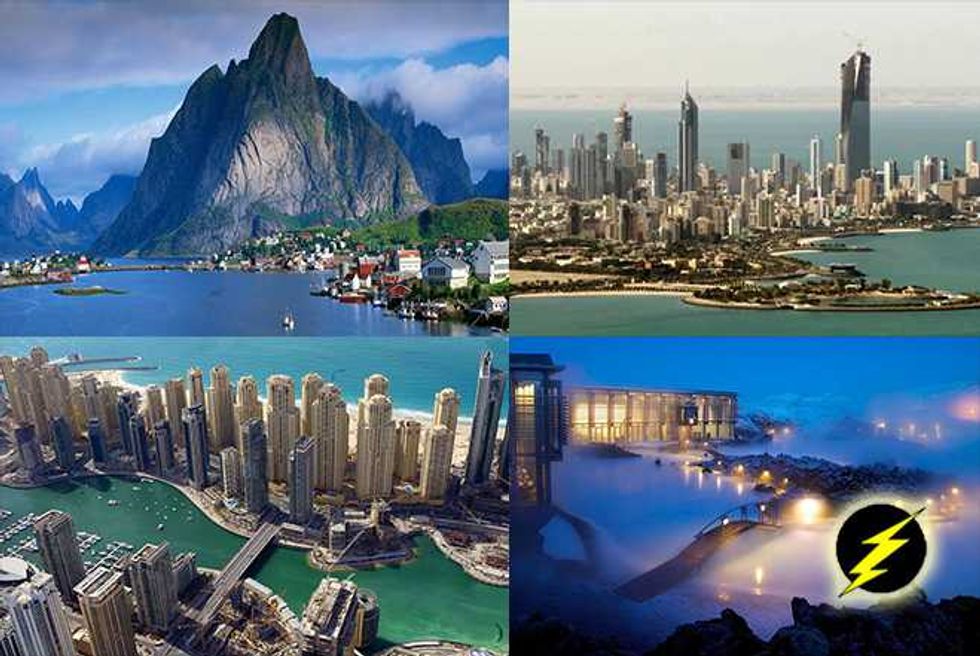 These Are The Richest Countries In The World
When you think of rich countries, what comes to mind?
The USA? It's not in the top 5.
The United Kingdom? It's not even in the top 20!
Forbes Releases Richest Hip Hop Stars List—Guess Who's Top Cash King
So which places could possibly be at the top of the world when it comes to their wealth?
Firstly, data from the International Monetary Fund is what's used to rank countries on their GDP (Gross Domestic Product) per capita, which in turn determines the richest countries of them all.
Rich Kids Of Beverly Hills—This Is How the 1% Go Camping!
Check out our gallery below to see that these are the richest countries in the world.
These Are The Richest Countries In The World
These Are The Richest Countries In The World