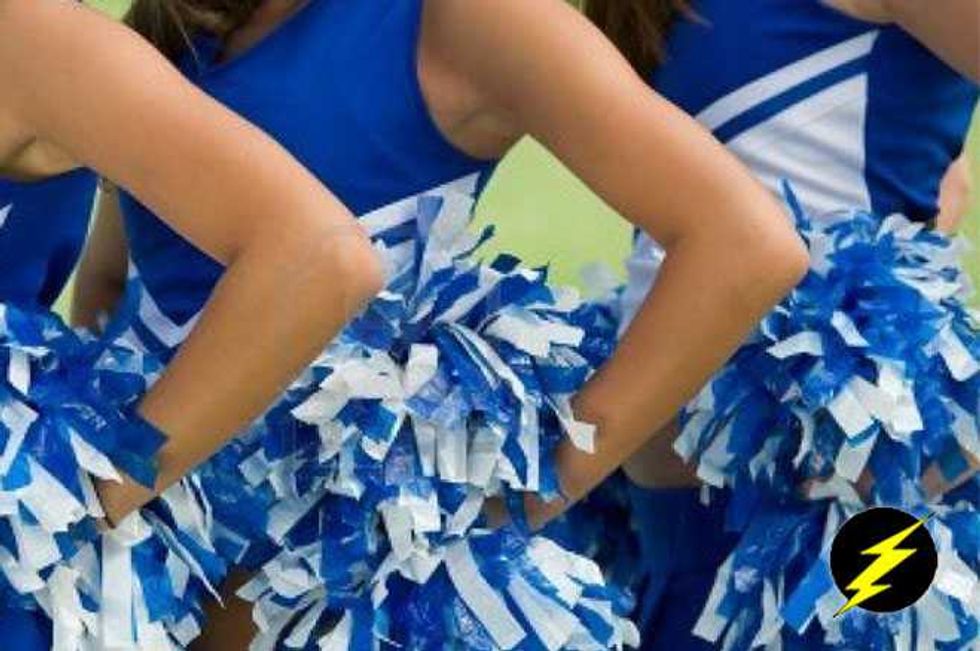 You gotta love a cheerleader—but you gotta love cheerleader fails even more!
Now cheerleading is not an easy task. The girls have to be fit, flexible, learn the routines, deal with the most hideous costumes known to man, all while looking sexier than the girl next to them.
There are two camps on cheerleaders, but whether you lust over the girls frantically shaking their booty or are on your high horse about the objectification of women—we are all united in the fact that everyone loves a cheerleader fail. Whether it's a wardrobe malfunction, a mistimed move or just the wrong time of the month, there's something in us that just finds it hilarious when the pretty, popular girl fucks up.
Here's our collection of the most embarrassingly awesome cheerleader mishaps.