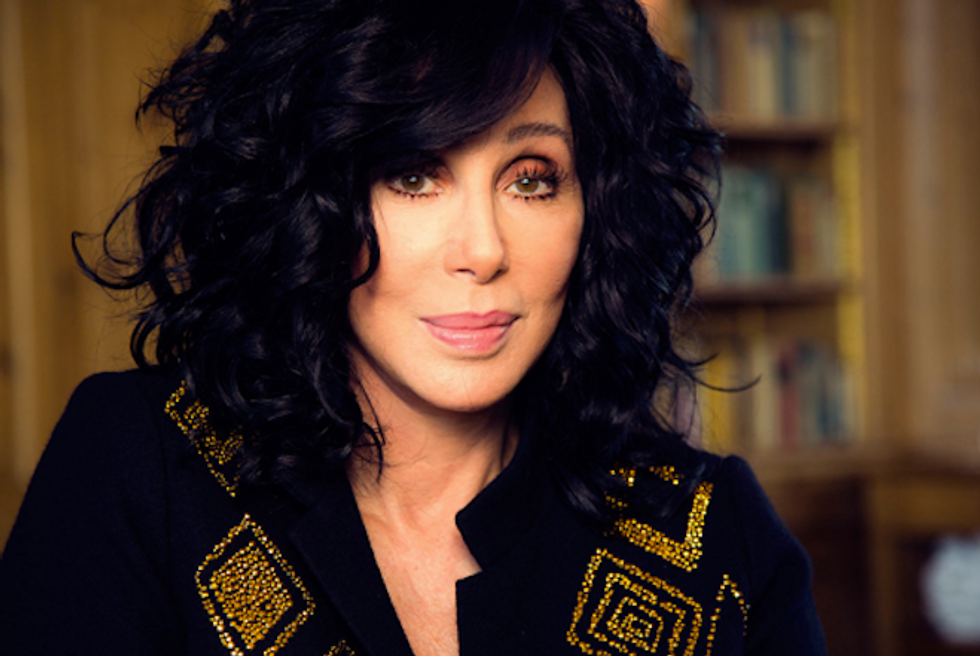 Happy 68th Birthday Cher!
Last year on this day, we confessed our minor obsession with Cher's Twitter, so we returned to the hallowed spot this year to see if the great lady had any thoughts about turning the big 6-8. Here's what she had to say: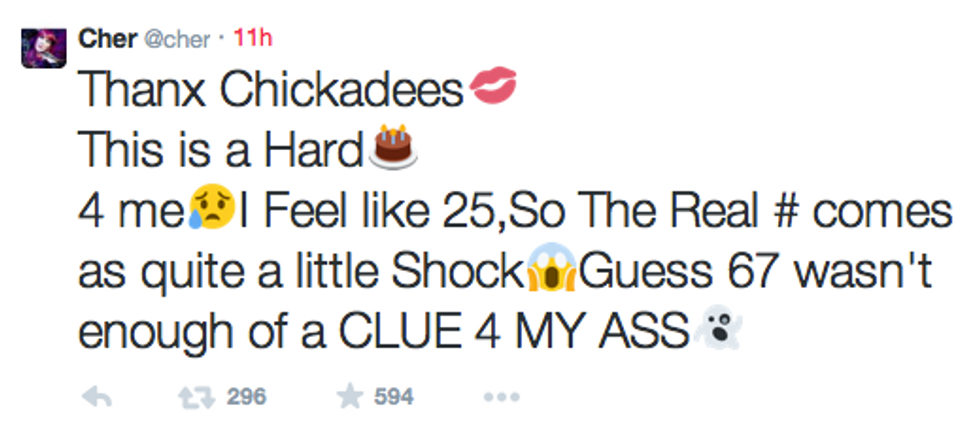 Don't be so upset, C-dog! This tweet highlights some major tweeting improvements from the last year.
1. The use of emojis!
2. The lack of caps lock!
3. The introduction of basic logic!
You should be proud of yourself, Cher. Don't try and turn back time. It's so 1989.