All things considered, Cher Lloyd isn't sorry. She isn't sorry she doesn't fit into the atypical Hollywood mold, snatching wigs along the way. She's not sorry she's the Katy Perry antihero, daring to explore a vast landscape of the rap-pop hybrid and ultimately raising the bar for females everywhere. And she's not sorry for her new album, which could very well curve the mainstream in a refreshing new direction. On Sorry I'm Late, The X-Factor fourth place finisher is unpredictable; she tears through the lyrics with gritty self-assurance, rising and falling as the thumpin' tracks desire and delivering relentless passion.
Lloyd's Sticks & Stones was only a test of her mettle, a measuring stick, you could say, of what she was capable. Now, nearly two years later, the singer-songwriter has developed tremendously. It could have been easy to fall into old habits, but she doesn't fail, falter or lose her way in 2014. "Go ahead, put the knife in," she sing-speaks on one of the album's most alluring ballads, "Sweet Despair." That chilling line is, in many ways, the encompassing theme of the album. Let me explain: throughout the set, Lloyd welds her brandished knife truth tea and raw storytelling (who thought country was the only genre that told stories?!).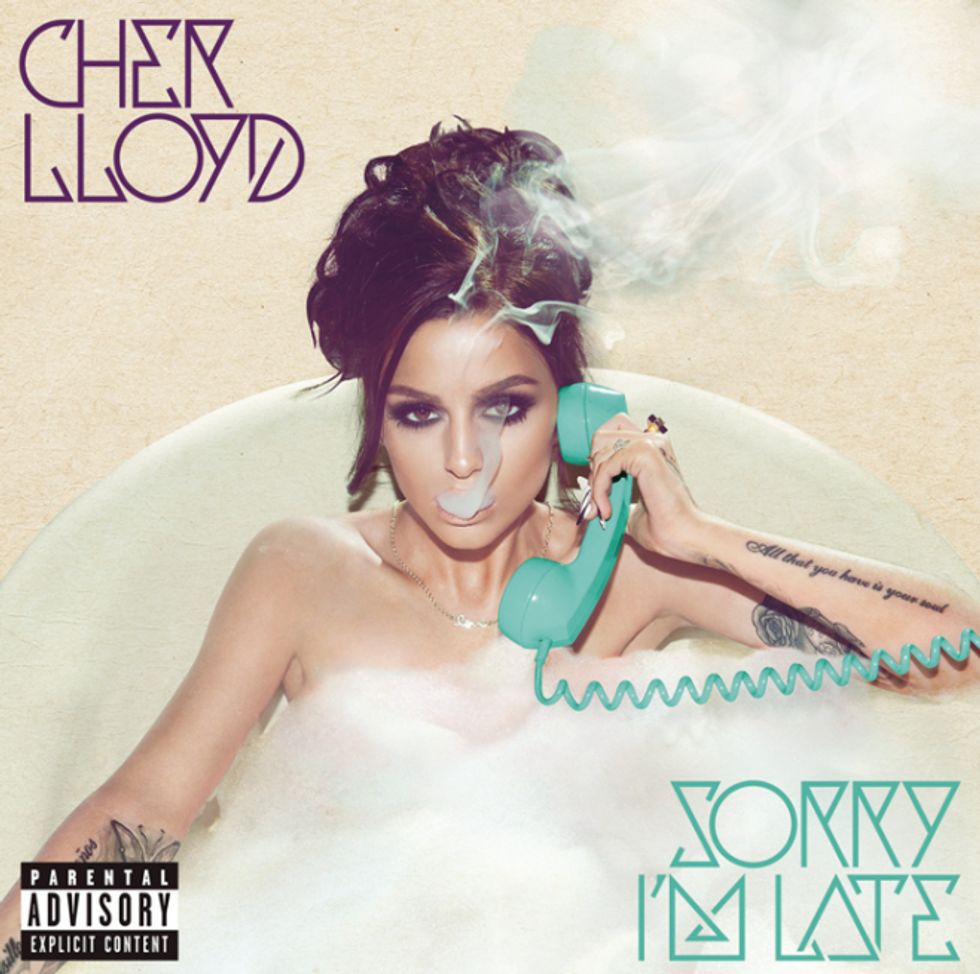 She carves out a specific niche for herself, with a healthful dose of rompin' pop and searing rap. This dissimilarity to music's current "it" child (Iggy Azalaea, and this is no knock to her talents) will do Lloyd's career good. On a meager 11 songs, she's hit the ground running with groovy jams (like "Just Me Mine" and "Dirty Love") and another thought-provoking ballad ("Human"). But, of course, if those songs aren't your speed, you'll probably dig "I Wish" (featuring T.I.), a feisty kiss-off anthem, and "M.F.P.O.T.Y," a late-night mischievous fist-pumper. That's the magic of this album: there's something for everyone!
Her latest single "Sirens," especially, is one of the finest releases of the year, any genre. Here, she peels back the layers of her own life, sharing one of her darkest experiences. Few pop stars are willing to trek to such a vulnerable place, but Lloyd does it with fearlessness. It's that bad moment that's made her the artist she is today. Fans couldn't ask for more on a project that sees one of the most promising rising stars shed her former bubblegum self and find a more mature, complex sound. Her (new) voice is loud and clear.
Must-Listen Tracks: "Siren," "Human," "I Wish," "Killin' It"
Grade: 4/5
Sorry I'm Late is officially out today! Grab your copy on iTunes now!
For more Cher Lloyd updates, stay tuned to Popdust.com and follow @Popdust on Twitter!
For all things entertainment, feel free to follow JasonTheScott.