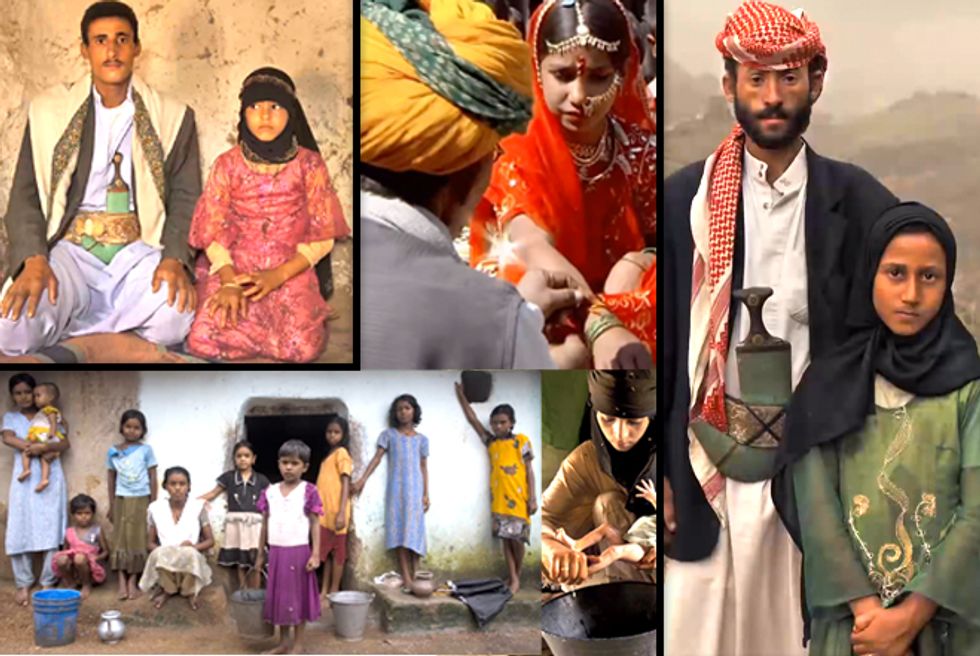 child brides forced marriage
Every year there are five million young girls being forced into marriage before they are even 15-years old.
These children are being married-off to men significantly older than they are—even old enough to be their grandfather in some cases.
This practice leads to a host of problems—not least because the girls are simply not ready, physically and emotionally, for what marriage entails.
And, it ultimately results in a horrifying number of deaths, following medical complications suffered by these children as they are forced to endure sex and childbirth at such a young age.
Oftentimes a big motivation for these marriages is poverty—parents are so poor that they can not afford to adequately provide for their family—and they agree to marry their daughter off in the hope they will have a  better life elsewhere. In addition to having one less mouth to feed, and one less child to clothe and worry about supporting.
The Council On Foreign Relations has put together a seven-minute video highlighting the dangers of child marriage—and in it, they emphasize how important it is these girls stay in school for as long as they can.
According to the video, this child bride "tradition" could end within a generation, if the right help and support is offered.
Visit Girls Not Brides for information on how to help these young girls and their communities.