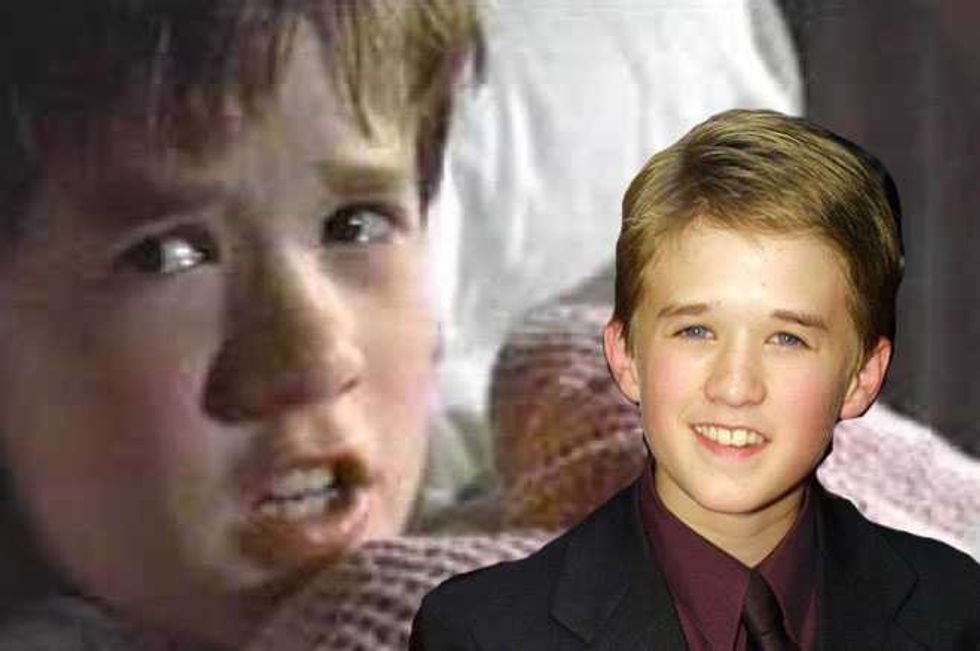 Haley Joel Osment was a tremendously successful, and super cute, child star back in the 1990s, thanks to huge movies like Forrest Gump and The Sixth Sense.
The actor disappeared for a while after adolescence hit, but now he's back, playing a creepy, chubby old Nazi, and looking NOTHING like you remember him!
Spotted on the set of Kevin Smith's new movie Yoga Hosers on Tuesday, the 26-year-old was absolutely unrecognizable with a mustache, slicked-back hair and, shall we say, hefty physique.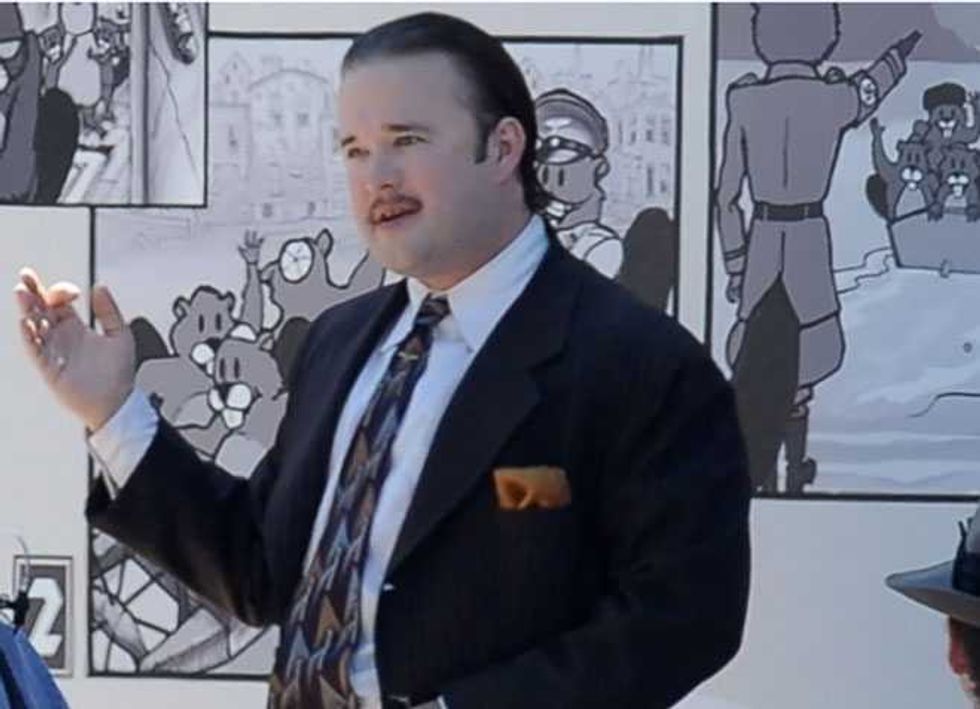 We're assuming this is Haley going above and beyond for his role in the film, which is pretty damn impressive. If he were an actress everyone would keep talking about how BRAVE he is to go this far...and about how he was out and about "flaunting his curves"... So, Haley - you are totally brave!
Haley recently showed his lovely humility in an interview with the Calgary Herald, where he talks about transitioning from child stardom to adult work.
"When you're a kid and you grow up, it takes some time for people to associate you with more things other than that initial thing. So it's a challenge but I've been lucky enough to do a lot of projects recently that are all over the map," he said. "It's created a lot of opportunities that I wouldn't have had otherwise."