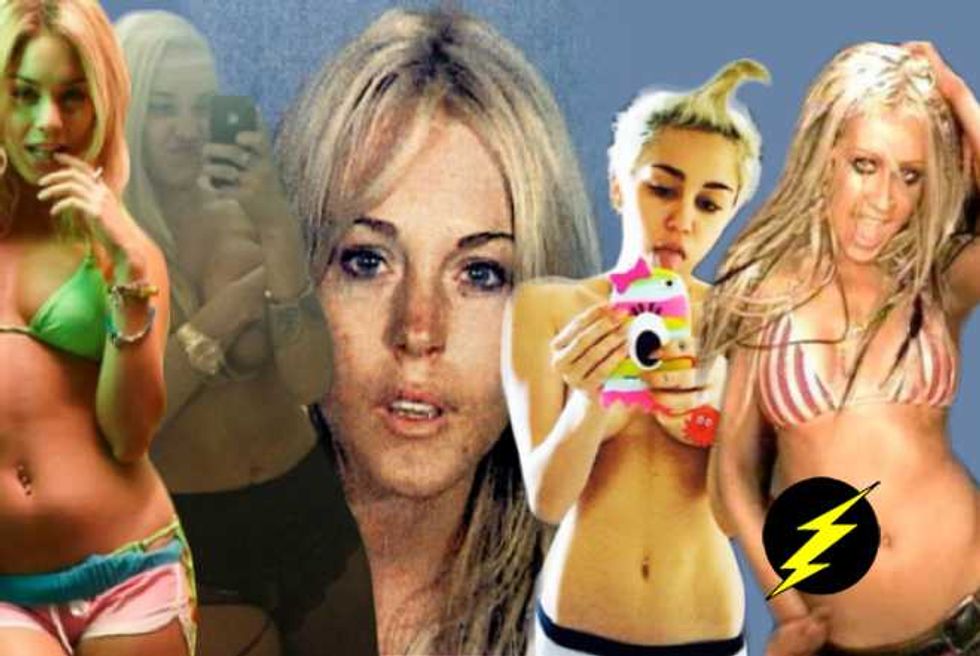 Nude photo scandals, drugs, rehab, teen pregnancy and toxic relationships are just a few of the messes that these formally family friendly stars have gotten themselves involved with after shedding their squeaky clean images.
Whether they found fame on Disney, Nickelodeon or ABC Family, stars like Britney Spears, Miley Cyrus, Demi Lovato and Selena Gomez have transformed from good girls to bad before our eyes, in scandalously sexy fashion.
Popdust has the best of the worst details as well as sexy snaps of all your favorite bad girls!