Film News
Meanwhile, the original creator of Chucky was left out entirely.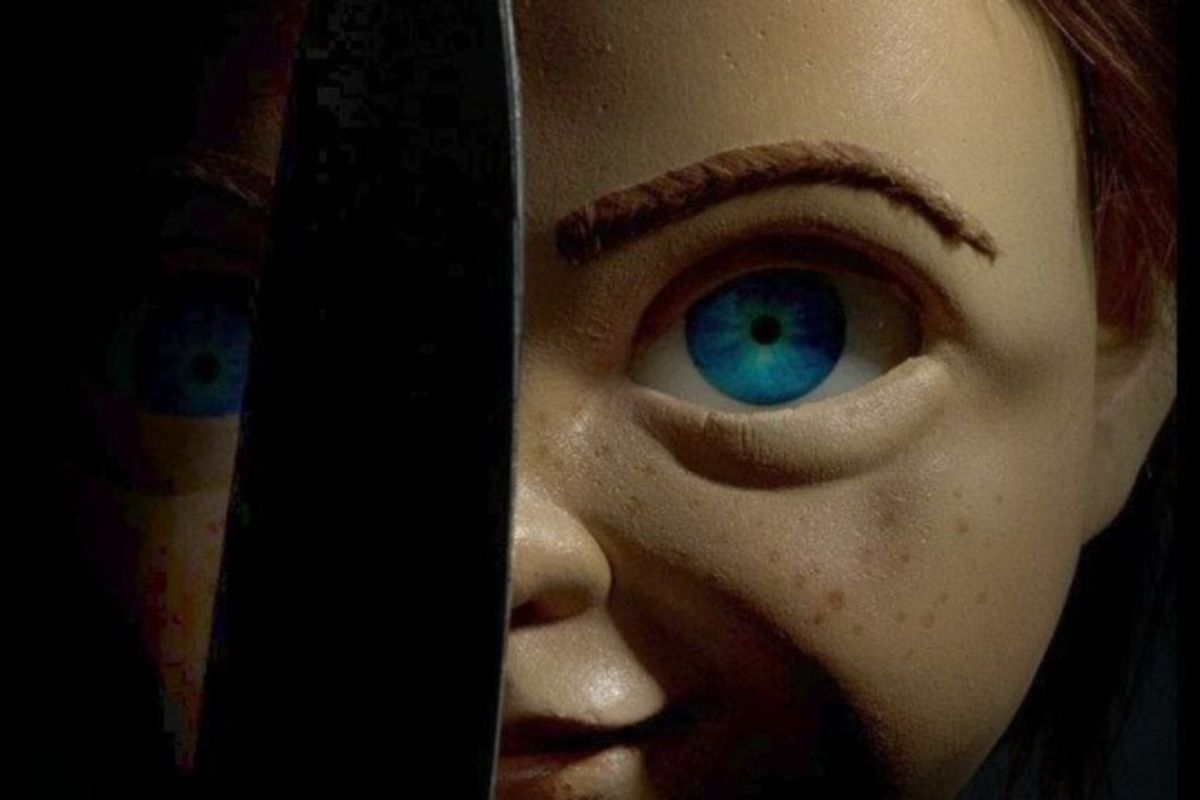 Judging by the recent trailer, the new killer Chucky is a mixture of 80s pastiche and Black Mirror-technology.
The trailer opens with a bright montage of the "Kaslan Corp" factory, as a promotional voiceover says, "At Kaslan, happiness is about more than entertainment. It's about being known, understood, loved. Introducing your new best friend..." Images shift to a darkly lit home where a young mother (Aubrey Plaza) gives her son (newcomer Gabriel Bateman) a new doll — which seems to scan his face with an ominous red beam. As Harry Nilsson's upbeat "Best Friend" plays throughout the rest of the trailer, a second montage features body bags, flashing police lights, and Plaza's bloodied face as her son screams in terror.

CHILD'S PLAY Official Trailer (2019)youtu.be
When Orion Pictures announced they had greenlit a reboot of the original "Child's Play," Dan Mancini's feelings were hurt. As the series creator, writer of all seven pre-existing films, and director of the last three, he was actually insulted. "Obviously my feelings were hurt," Mancini admitted. "You know, I had just done two movies…forgive me if I sound defensive, [they] were both at 83 percent on Rotten Tomatoes. Even though they didn't get theatrical releases, they were well regarded. And I did create the character and nurture the franchise for three fucking decades."
But by the looks of it, the producers of
It
and director Lars Klevberg add a sharper backstory to the murderous doll. Depending on what this "Kaslan Corp" is up to, it's possible that this new installment imbues an element of cultural commentary about technology and interactive entertainment. After the well-received revival of
It,
producers Seth Grahame-Smith and David Katzenberg could elevate Chucky from a cult B-movie villain to a relevant product of our own times.
---
Meg Hanson is a Brooklyn-based writer, teacher and jaywalker. Find Meg at her website and on Twitter @megsoyung.

---
POP⚡DUST | Read More...

10 Dos and Don'ts to Surviving Reboots in 2019
The Persistence of Blackface Makes This Gucci Sweater Racist