Updated Story:
Tensions in the U.S.-China trade war intensified once again this week when Chinese authorities confirmed they'd arrested a second Canadian citizen, Michael Spavor, for "endangering national security." Spavor's arrest follows a former Canadian diplomat's detainment under the same suspicion. Both sets of charges are thought to be reprisals for the highly-publicized arrest and possible extradition of a powerful Chinese executive, Meng Wanzhou, for violating U.S. sanctions while in Vancouver.
On Wednesday, Canada's foreign minster, Chrystia Freeland, confirmed that Spavor went missing earlier this week when he was due to travel between his home in Dandong, a Chinese city bordering North Korea, and Seoul, South Korea. Chinese authorities soon reported that Spavor was arrested the same evening that a former Canadian diplomat, Michael Kovrig, was arrested. Freeland expressed concern for both men, but the political charge of detaining an ex-diplomat was clear: "The fact that [Kovrig] is an employee of my department means a lot of us know him and that adds another layer of concern," she said. "We care and we work and fight hard for every Canadian detained abroad."
Yet Spavor's arrest brings its own bizarre twist to the political tensions between China, Canada, and the U.S. As the founder of Paektu Cultural Exchange, an organization promoting tourism and investment in North Korea, Spavor is notable for facilitating Dennis Rodman's personal visits with Kim Jong-un. He's fluent in Korean (with a North Korean accent), has lived in Pyongyang, and is a long-time acquaintance of Kim's. In 2017, he spoke to Reuters about introducing Rodman to Kim: "That was the most amazing experience I've had in my life," he said. "We hung out for three days."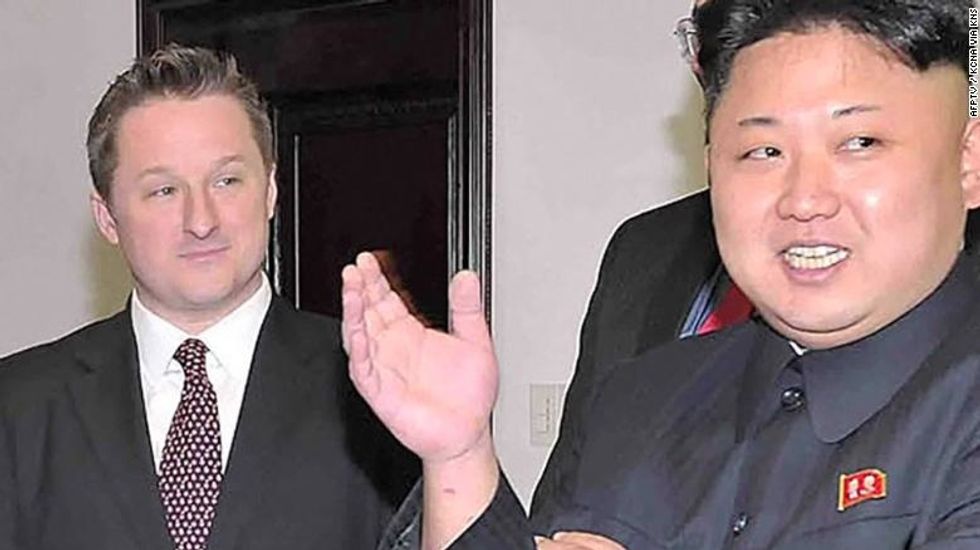 CNN
While President Trump has made the base-less pronouncement that he would use Meng's arrest as leverage to negotiate a new trade deal with China, Freeland warns, "Our extradition partners should not seek to politicize the extradition process or use it for ends other than the pursuit of justice."

12/12/18

A former Canadian diplomat is being detained in China in rumored retaliation for Canada's arrest of a high-ranking Chinese executive.
Michael Kovrig is a former diplomat who's worked for the United Nations and the Canadian foreign service as vice consul at the embassy in Beijing. He's been working in Beijing as an advisor for the International Crisis Group, covering East China for the ICG's CrisisWatch, which helps "decision-makers prevent deadly violence by keeping them up-to-date with developments in over 70 conflicts and crises."
As such, Kovrig hasn't brought good publicity to the Chinese Communist Party, highlighting reports of violence and possible human rights violations in areas such as Xinjiang, where millions of Muslim Uighurs have been forcibly detained by the government. In China, state-run media reported that Kovrig was being held and investigated for "engaging in activities that endanger China's national security," a thinly veiled allusion to suspected espionage.

The president and chief executive of ICG, Robert Malley, contested the claim: "I am not willing to speculate as to the reason why the Chinese authorities chose to do what they did. I am willing to state categorically what is not the reason for Michael's detention. He did not engage in illegal activities. He was not endangering Chinese national security." He added, "He was doing what all Crisis Group analysts do: objective and impartial research and policy recommendations to end deadly conflict."
It's widely believed that the Chinese government arrested Kovrig in retaliation for the arrest of Meng Wanzhou, the chief financial officer of Huawei Technologies Co. (and also the daughter of the powerful company's founder). She was arrested by Canadian authorities in early December on the charge that she helped Huawei violate U.S. sanctions by misleading banks about her company's business in Iran. Officials in Beijing publicly demanded that Meng be released, threatening there would be "severe consequences" for Canada otherwise.

Meng's arrest reignited tensions over the trade battle between the U.S. and China. With Meng still detained in Canada and possibly facing extradition to the U.S., the Chinese government conveniently found charges to bring against a well-known Canadian citizen with diplomatic ties. A former Canadian ambassador to China, Guy Saint-Jacques, has publicly declared, "In China there are no coincidences. In this case it is clear the Chinese government wants to put maximum pressure on the Canadian government."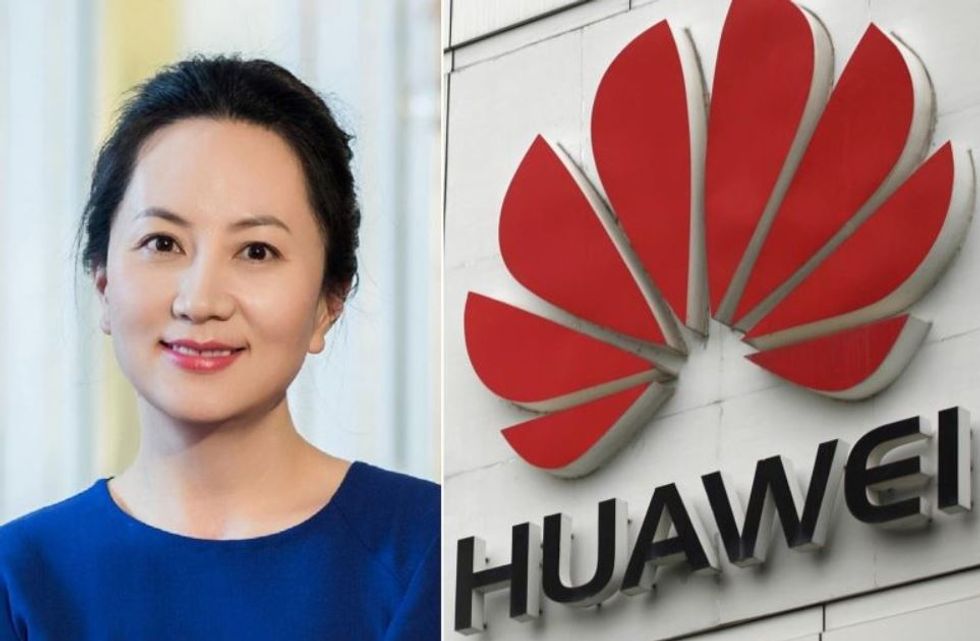 Meng WanzhouHuawei Central
Saint-Jacques doesn't doubt that the arrest is a government ploy to exchange the release of Kovrig for Meng, adding, "When things happen and they want to send you a message, they will send you a message."

If so, the machinations are too transparent to seem beneficial in the long run. Jude Blanchette, China analyst at U.S. advisory firm Crumpton Group and long-time acquaintance of Kovrig, said, "If Michael's detention was intended to send a message to the Canadian government, it has been a serious political miscalculation." The analyst warned, "The message it sends to businesses around the world is that they need to think twice about sending executives to China."
Canadian Prime Minister Justin Trudeau only commented that the case is being taken "very seriously" while negotiations are still underway.

---
Meg Hanson is a Brooklyn-based writer, teacher and jaywalker. Find Meg at her website and on Twitter @megsoyung.
---
POP⚡DUST | Read More...
Everything Mike Pence Reminded Us of During that Oval Office Meeting
The UK Might Be Getting a New Prime Minister