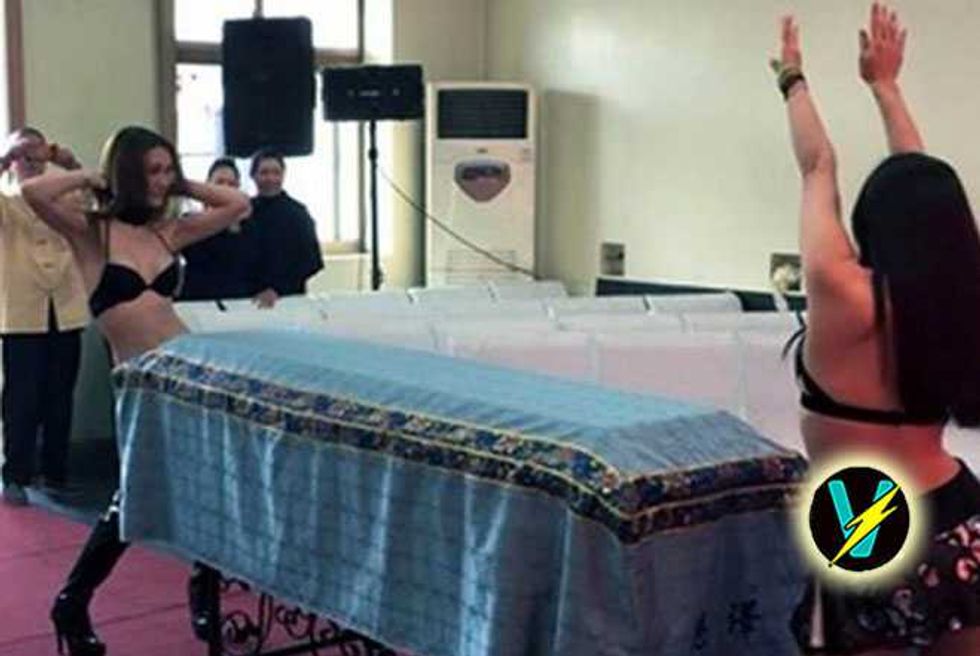 Your great aunt Judy has just died after a long, painful battle with a degenerative disease. You and all her loved ones are putting her to rest.
What better way to send old Jude off, with the grace and dignity she deserves, than with some hot hoes grinding up on that coffin?
Friends and family will make it rain for the G-stringed in order to attract more mourners to the graveside.
In America we just rent an In and Out Truck.
The decades-old Chinese practice of hiring exotic dancers in order to draw bigger crowds at funerals is linked to a cultural belief that "respect for the dead is measured in crowd size."
In parts of China, a big funeral audience is seen as a measure of the deceased's past success and future happiness in the afterlife.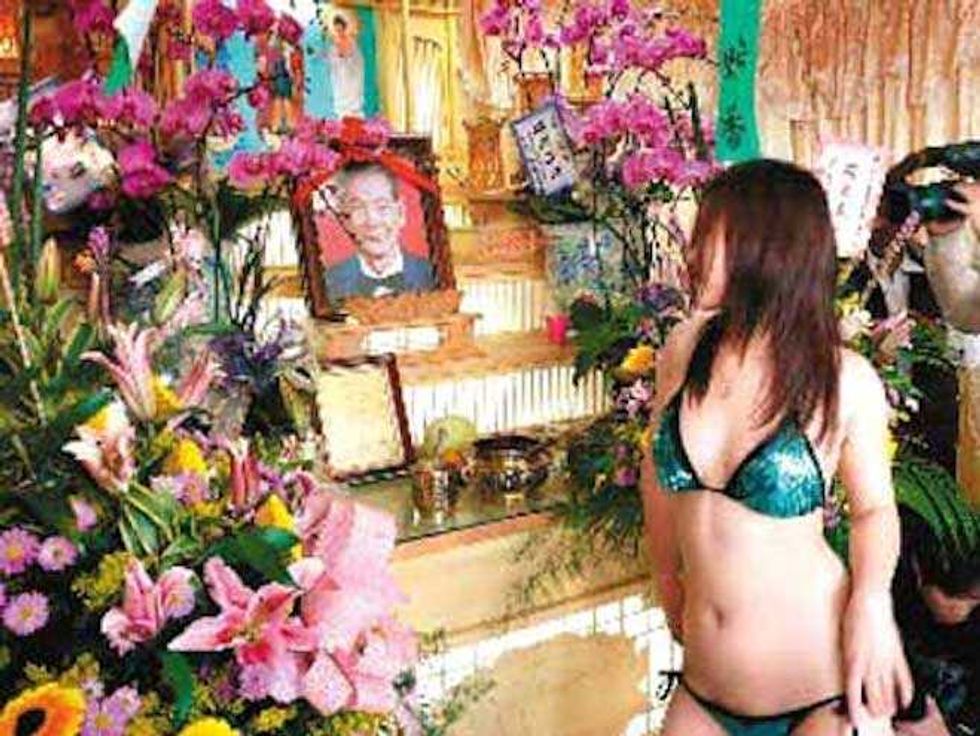 However, the cock-blocking Chinese Ministry of Culture is kiboshing the whole damn party, announcing that it will work with police to enforce a ban on hiring strippers to perform at funeral processions, according to The Wall Street Journal's "China Real Time" blog.
The Ministry's official statement noted many "obscene" funeral stripper incidents, including one, in which six exotic dancers put on an erotic performance at a funeral attended by small children.
Marc L. Moskowitz, an anthropologist at the University of South Carolina, explored the bizarre custom in his documentary, Dancing for the Dead: Funeral Strippers in Taiwan.
"It's not at all common for urbanites, but in rural settings, most people have seen these performances," Moskowitz explains.
"Actual full stripping has gone underground because there were laws enacted against full nudity in the mid-80s, so that isn't as popular as it once was."
Is nothing sacred?!!!!