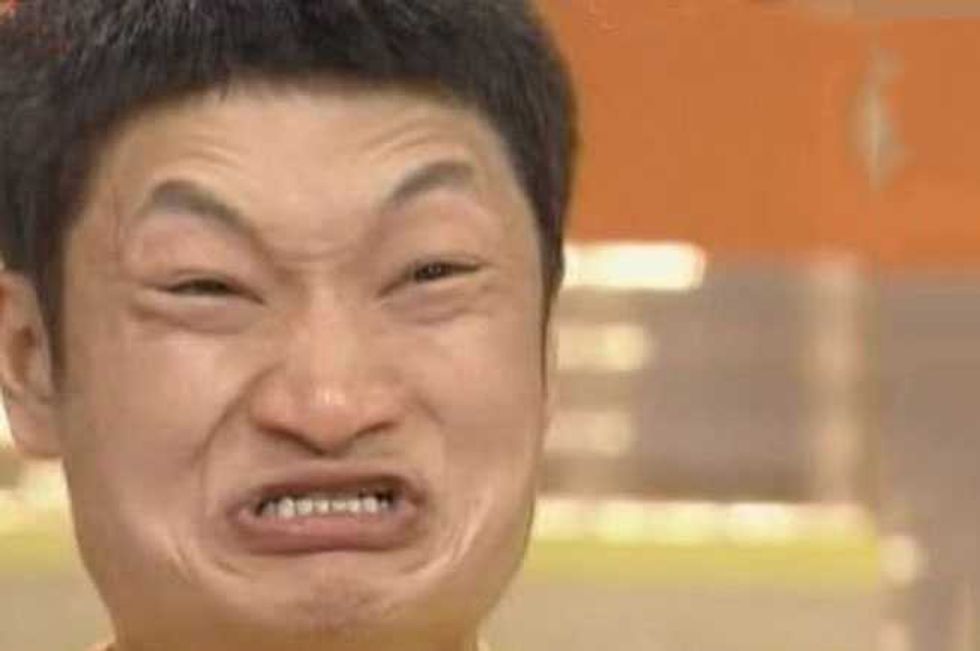 A Chinese man who had been suffering with constipation for the past decade is recovering in hospital after having an 11lb turd surgically removed from his colon.
Central European News reported that the corked up 27 year old hobbled to the hospital in Chengdu complaining of severe stomach pain.  It was his No 2 visit as he'd previously been admitted with the same pain, but doctors had been unable to diagnose the log jam.
Cops Search For Guy Who Pooped On Over 19 Cars In Ohio
This time, a series of X-rays revealed that the poor plugged up patient hadn't been able to get the whole train out of the tunnel for an unbelievable, eye-watering 10 years.  They diagnosed a wonderfully named condition: 'congenital megacolon'.  Basically, the turd that had been growing in his gut was so huge it had caused his colon to swell to twice it's normal size and had pushed his heart to the right.
Oregon Cops On The Hunt For Serial-Defecating 'Portland Pooper'
Surgeons decided to go in to remove the colon congestion—they hooked out an 11 pound turd that had become lodged and was the cause of his severe pain. 11 lbs.
Holy Crap!  Sweet 16 Ruined By Poop Falling From The Sky
Just to put it into context, 11lbs is the size of an average cat, a medium bowling ball, a small microwave oven or your average holiday turkey.
No wonder his friends have been saying he's full of shit.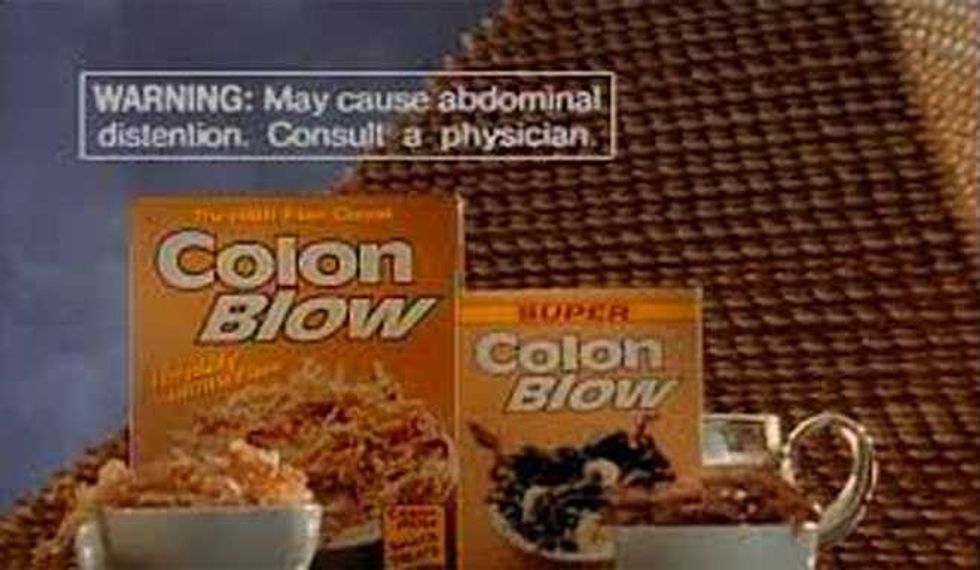 Maybe he needed this breakfast cereal...