Fashion
The brand's Fall/Winter 2017 collection could have been straight out of a film noir.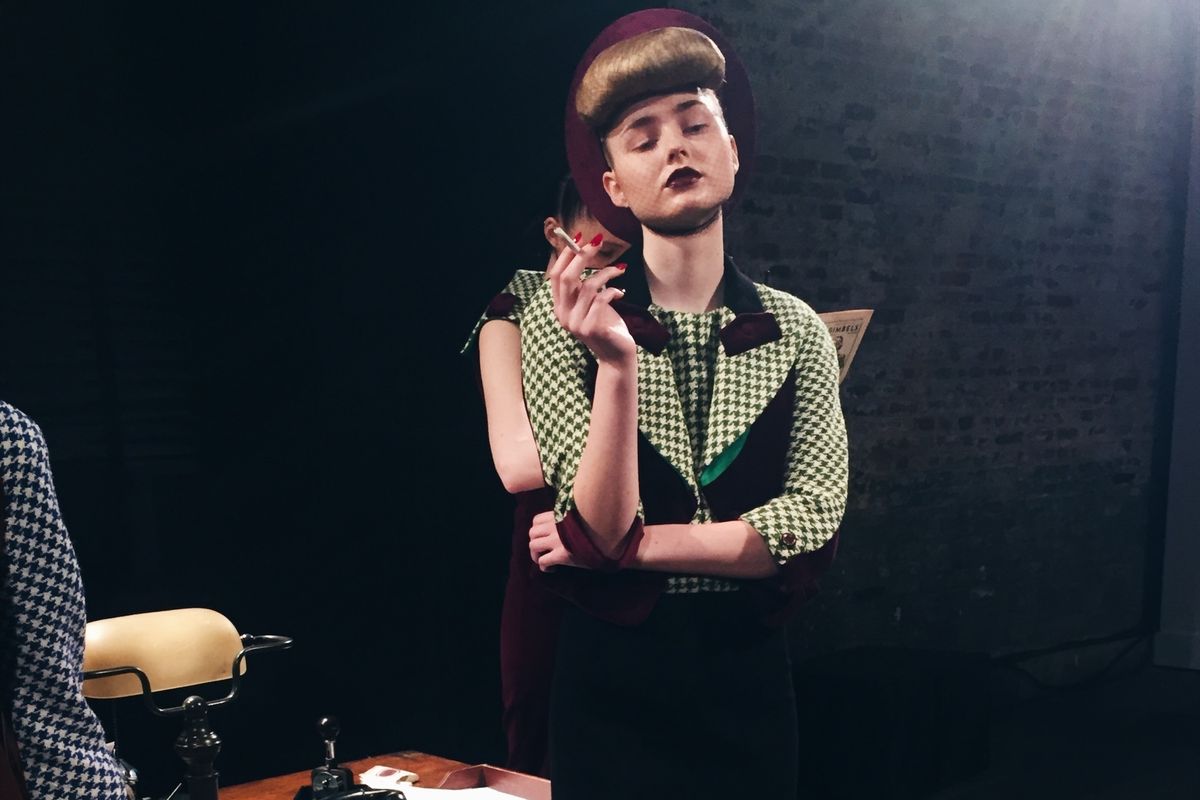 By Ariana DiValentino
Truth be told, I really appreciate when a presentation's ambience has been carefully considered. The white walls of runways and studios, and wordless house music may be standard—the idea being to not detract from the clothing—but I can't help but feel that sometimes the way to sell a garment is to place it in context. This is precisely what Chocheng did for their Fall/Winter 2017 collection, described by the brand as having "a melodrama of mystery and fantasy, reminiscent of a glamorous film noir of the 1940s." The description is so on the nose, you might believe the garments were actually vintage: fitted silhouettes in tweed and velvet, houndstooth, pencil skirts and cigarette pants.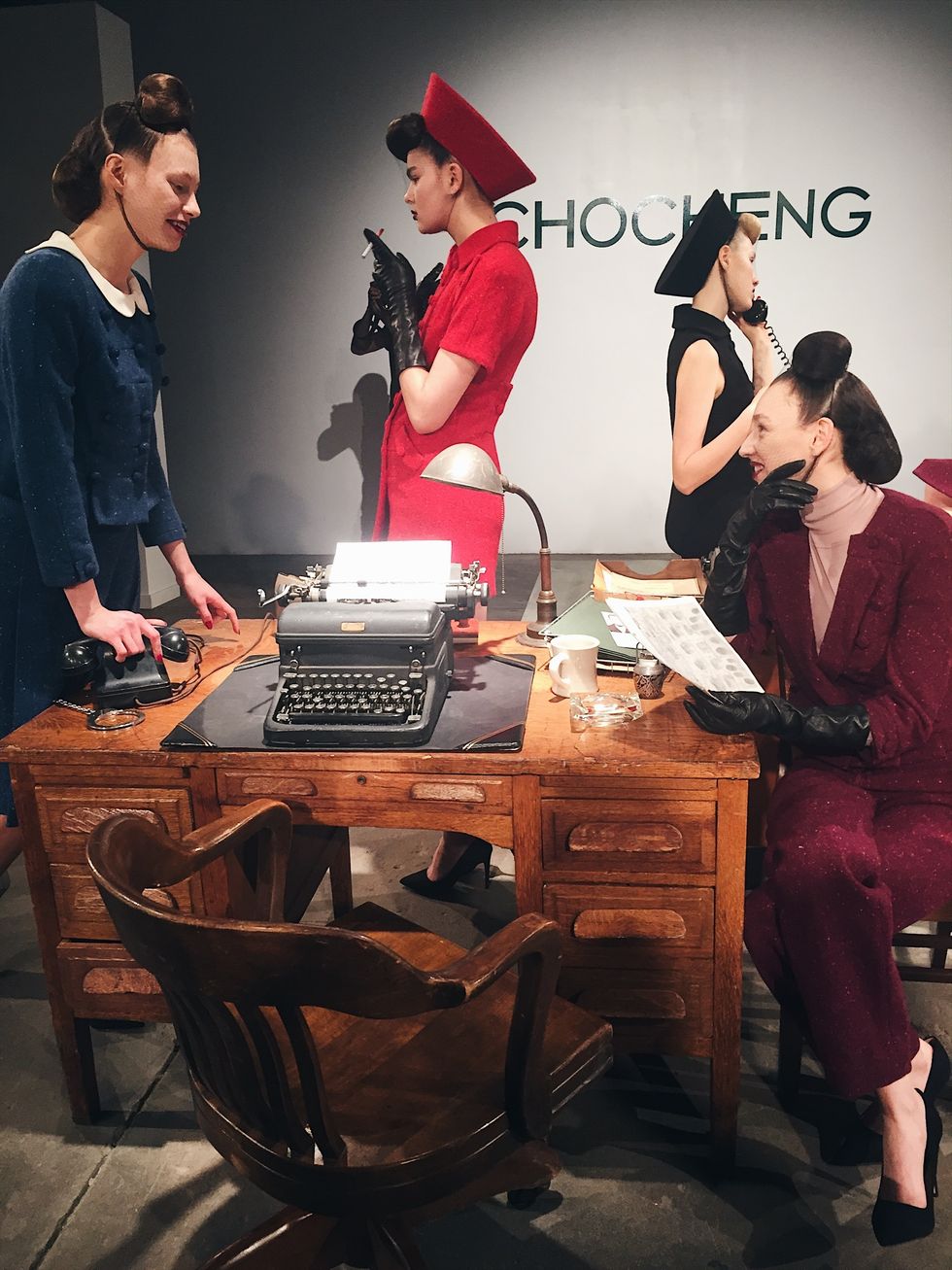 By Ariana DiValentino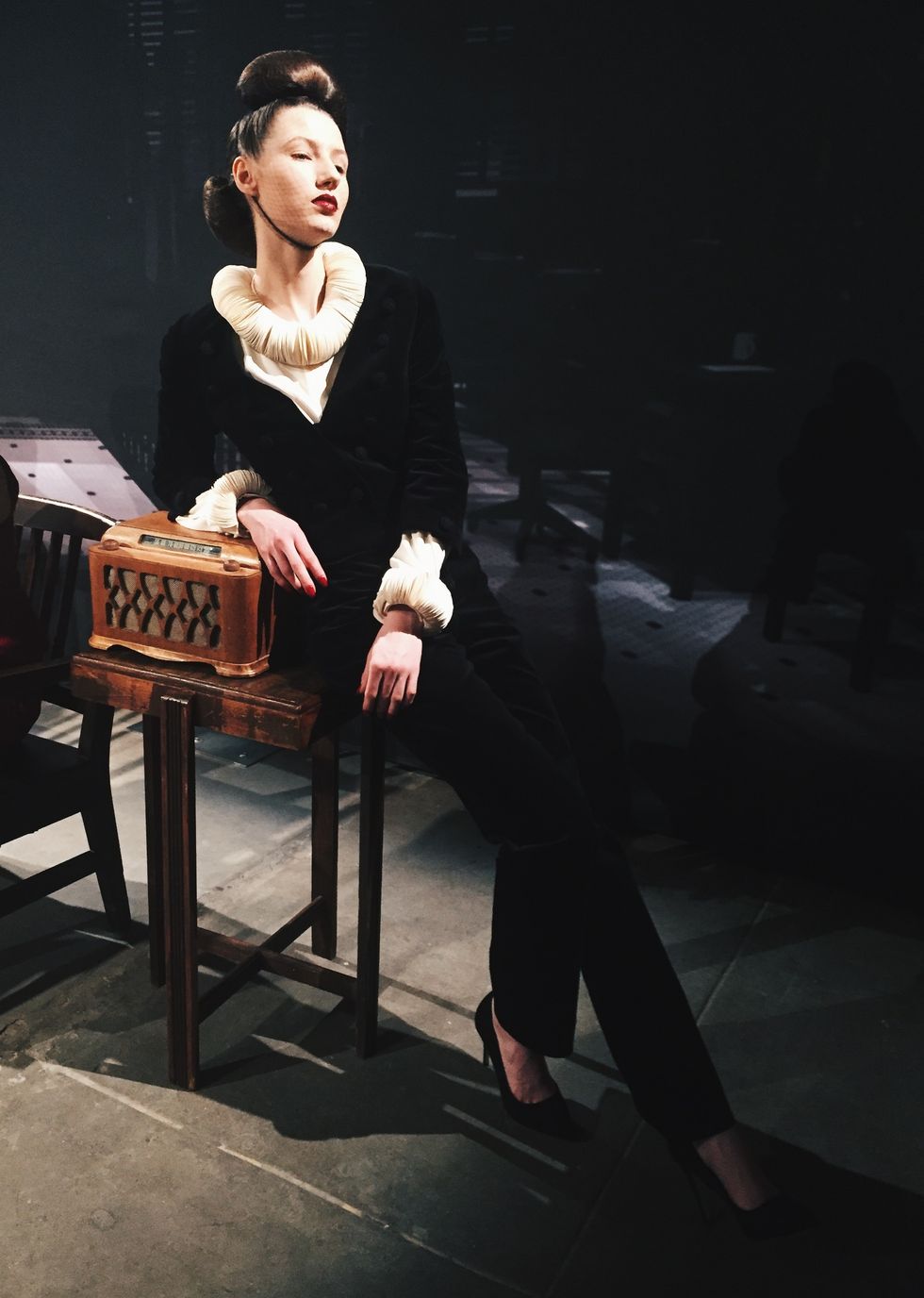 By Ariana DiValentino
How might a contemporary wearer style these pieces? Leave that up to the wearer, I suppose: Chocheng's presentation had models styled with victory rolls in their hair, netted veils on their faces, and deep burgundy lipstick. The commitment to aesthetic didn't end there: noirish jazz music played as models sat and stood around vintage furniture set up to look like an office, presumably of a police detective, while smoking cigarettes, reading newspapers, and posing like femme fatales.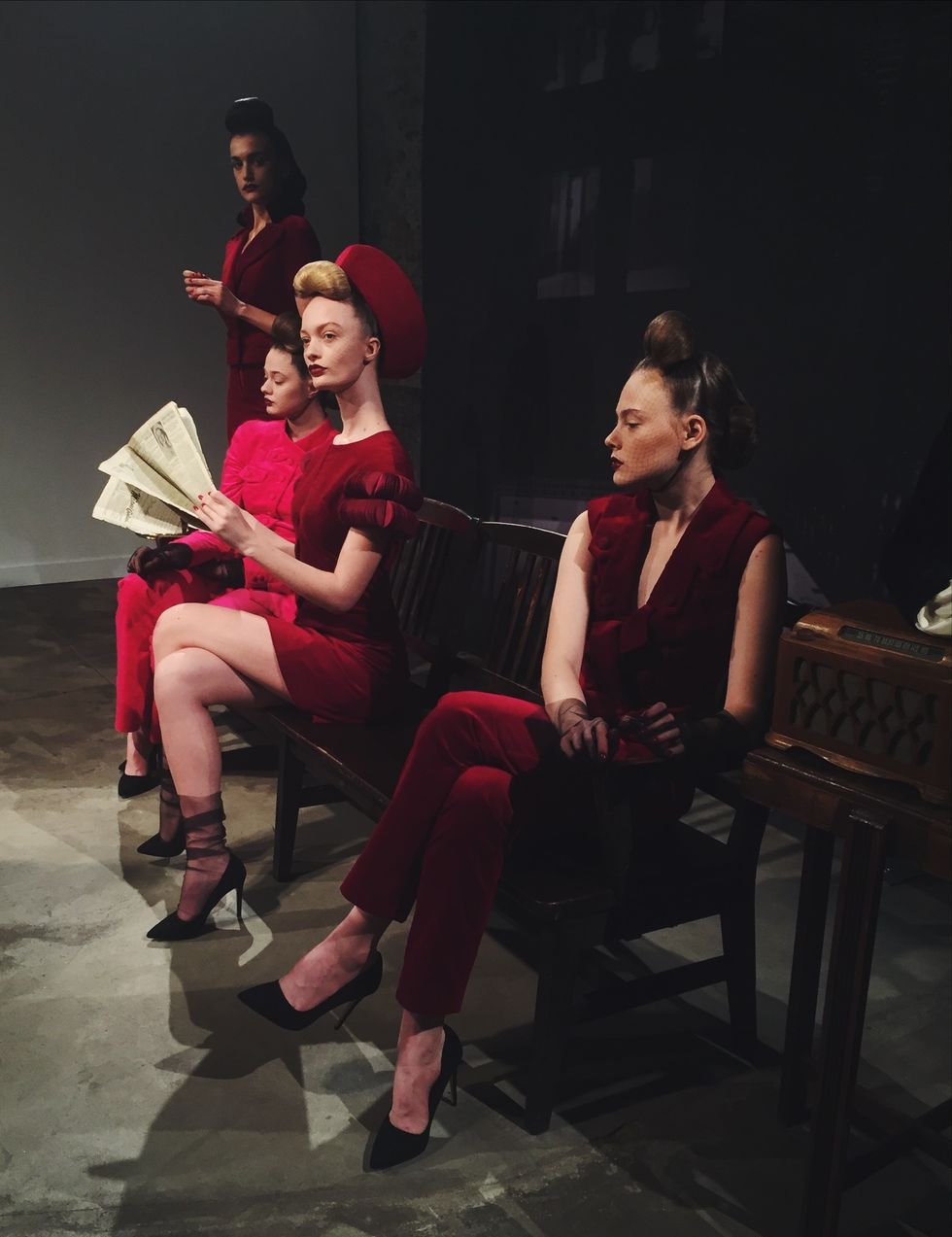 By Ariana DiValentino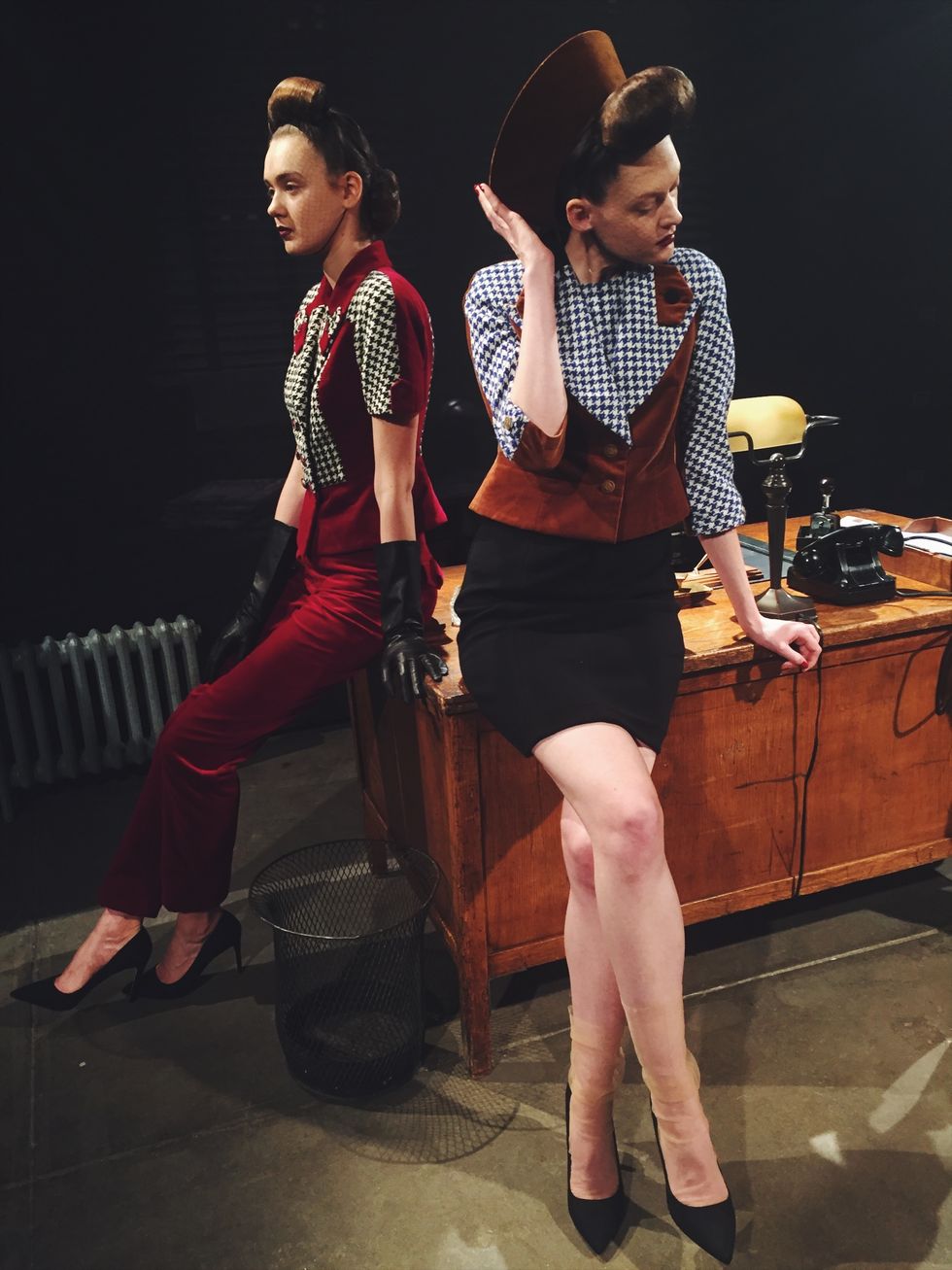 By Ariana DiValentino
The clothes themselves, mostly separates sets comprised of pencil skirts or slim pants with matching jackets or blouses in solid colors or houndstooth, were styled with matching hats and nylon socks. If the presentation was theatrical, the clothes were costumes: their design was, truly, straight from the 40s. Chocheng's unique addition was British tailoring and use of all-natural materials, although high-quality construction should be more of a standard than a selling point. It's hard to argue that this collection truly contributed anything yet unseen—but then again, fashion is cyclical. Good design absolutely supersedes edginess. And hey, I'd wear it.