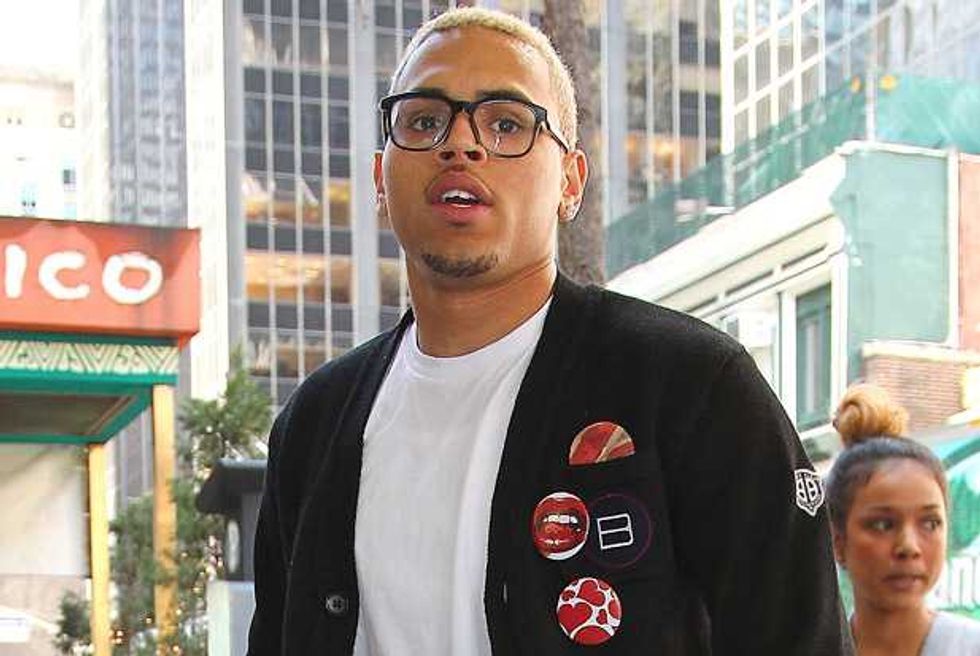 You could have guessed that when Chris Brown stormed off the Good Morning America set, allegedly threw a chair into his dressing-room window and left the building shirtless, that wasn't going to be the last you heard about it. Indeed, more details and accounts of the incident have started to pop up, including audio posted by TMZ that seems to confirm that ABC called the cops after Brown's explosion. This has lead to speculation that the incident could constitute a violation of his probation agreement, as related to his previous domestic abuse charges.
TMZ also reports that GMA host Robin Roberts says that she got the OK from Chris Brown ahead of time to ask "a few questions" related to the Rihanna incident, claiming that she's "pulling for the guy" and wouldn't want to ambush him on live TV. ABC is defending the line of questions. "As always, we ask questions that are relevant and newsworthy," said a channel rep. "And that's what we did in this interview with Mr. Brown." (This is why we always turn to Good Morning America for our hard-hitting exposes, of course.) Roberts also tweeted about the incident after the fact, saying "Sure has been an interesting AM @GMA. Still sorting thru everything myself. Just my 2nd day on twitter, wonder what tomorrow will bring?" Twitter = drama, Robin. Better you find out now.
Speaking of the Bluebird, a couple artists ignored the day's events to post a controversy-less shoutout to Breezy's new album, F.A.M.E.—which, lest we forget, is in fact being released today.
[blackbirdpie url="http://twitter.com/#!/MissKeriBaby/status/50262886278369280"]
[blackbirdpie url="http://twitter.com/#!/Jeremih/status/50256437707935744"]
Hey, I guess friendship is defined as support in times both good and bad. True blue, that Keri and Jeremih.