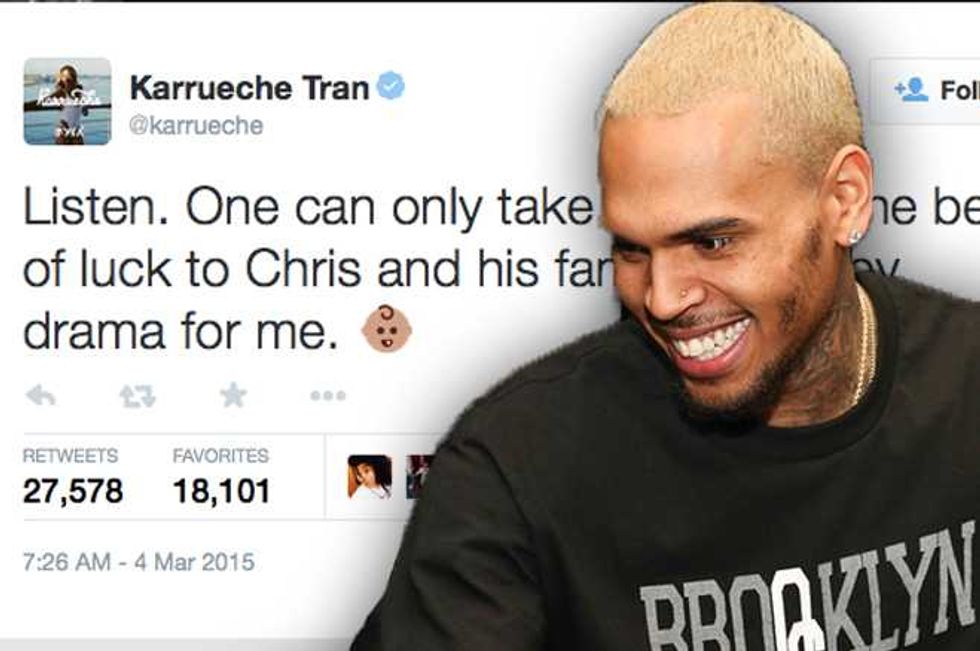 Chris Brown is a dad!
Yes, our favorite fur-wearing probation-violating singer is apparently the father of a nine-month-old baby girl, with a 31-year-old  former model called Nia, reports TMZ.
Apparently there is no formal child support in place and Chris does not have any kind of romantic relationship with Nia (although he sure had one for approximately ten minutes 9 months ago!).
Chris is said to be very happy about being a father, but Karrueche Tran is NOT - she very publicly broke up with him as news broke.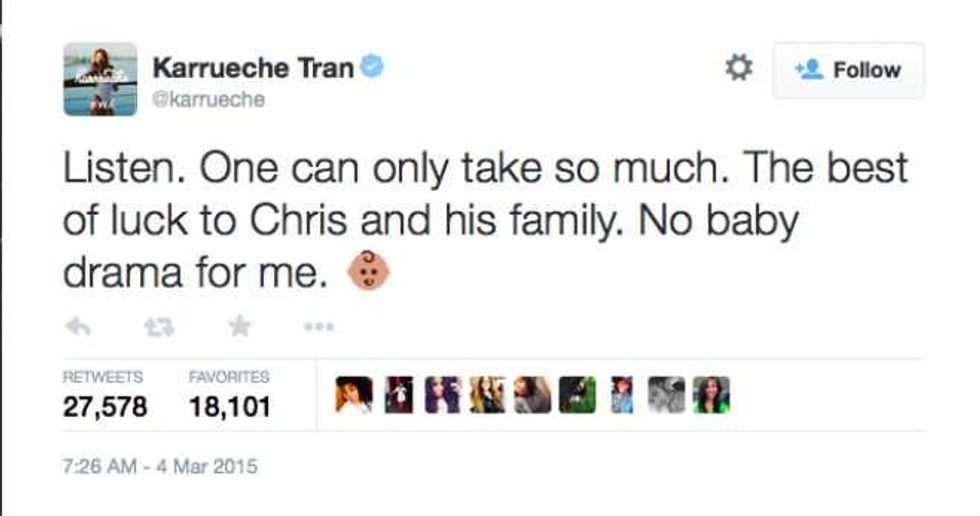 Congrats to Chris on his baby and congrats on the universe for seeing fit to send Chris Brown a DAUGHTER.
Muahahahahaha!