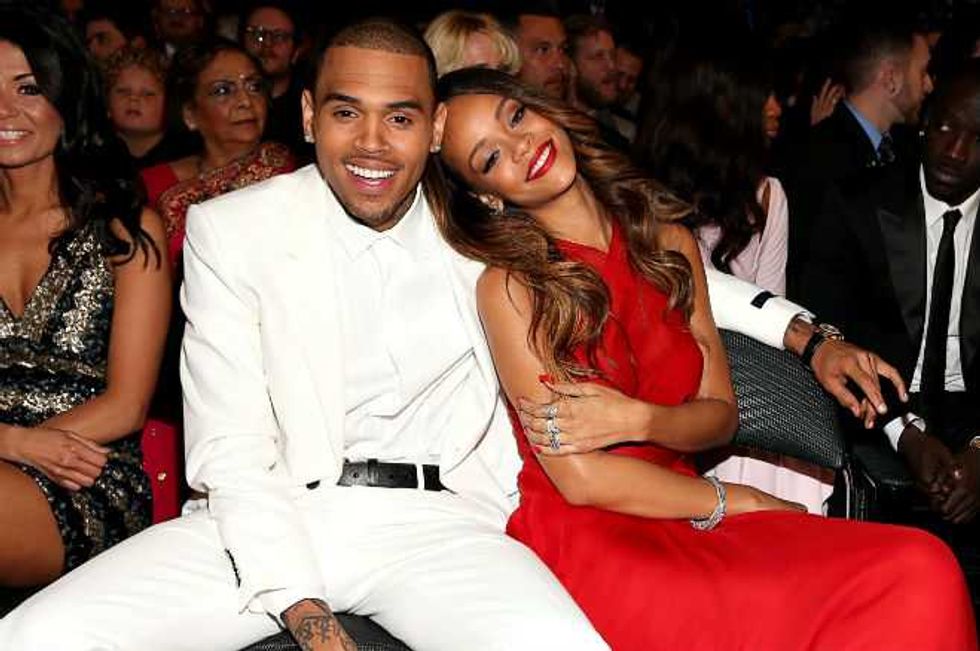 Chris Brown is opening up about his time in jail and how he feels about ex-girlfriend Rihanna.
In one of his most honest and open interviews ever, Chris tells Billboard the 108 days he spent in jail earlier this year was the best thing that could have happened to him. He also believes his fanbase - AKA Team Breezy - are a gift from God.
On his time in jail:
"[I had to feel] like this happened for a reason. There was a purpose. Maybe I was out of control too much. Or I needed something to humble me to the point where I get it. At that point, I didn't look at it as trying to get out of the situation but learn from it."
On Team Breezy:
"My faith in knowing what my purpose is and how I'm trying to find out what my purpose is. My fan base speaks volumes [to that]. I never want to say that I know everything or I know what the best song or a hit is. I just put it out there for people to like and love."
On Rihanna:
"When we're not relevant anymore, that might be the case. As long as you're doing something good, people will always bring up old stuff or negative stuff because they don't want you to surpass a certain level or elevate. But as long as you have your head on straight, it shouldn't matter what people want to say."
To read the rest of Chris' interview with Billboard click here!