Chris Brown is involved in another battle—this time with his baby mumma Nia Guzman over his 'refusal' to pay child support for their daughter Royalty.
Breezy, 26,  was reportedly paying $2500 per month up until March but refused to pay more when Nia apparently asked for an increased amount of $15,000 per month.  Clearly they have differing ideas on what it costs to raise a one year old!
TMZ report that he has stopped the payments entirely as he feels the increased claim is 'ridiculous' and that Nia just views him as a winning lottery ticket.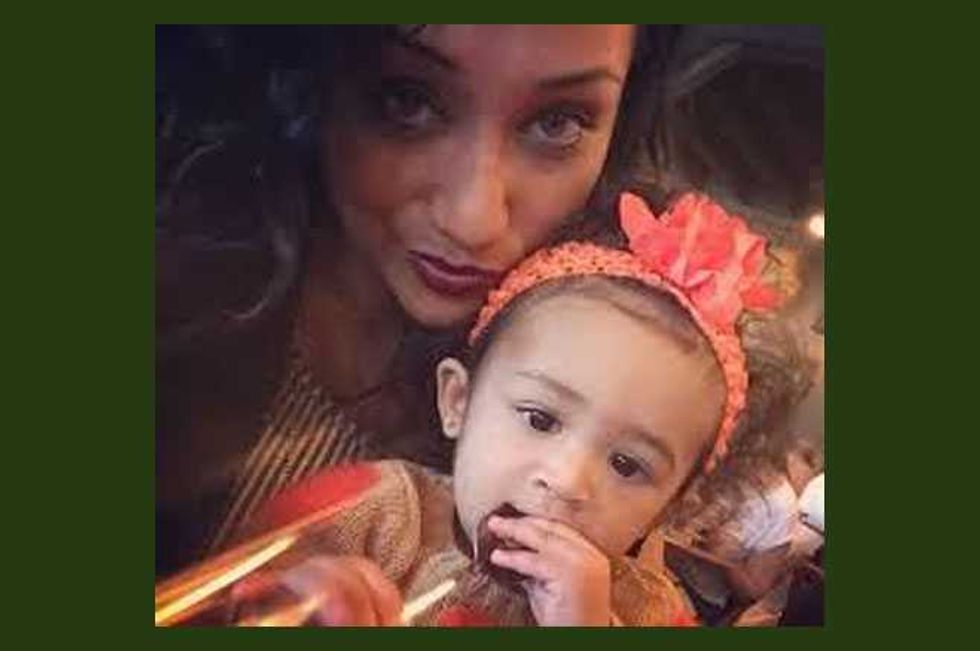 Now Nia is said to be lawyering up ready to try to legally get Brown to pay up—she claims she is unable to care for their daughter adequately without the $$$.
Since it was revealed that Chris was Royalty's father, he's had a few changes in his life.  Karrueche Tran dumped his ass when he was identified as the baby daddy and he has been trying to spend time with his little girl—even getting into an Instagram battle with Nia's boyfriend,  King Ba,  trying to prove who's the better dad!
Complicated or what?  Better get this kid a therapist lined up quick!