Chris Brown was not happy when hunky model Tyson Beckford posted a selfie with Chris's ex, Karrueche, on Instagram. The picture was taken in Las Vegas, where Beckford and Karrueche were both partying.
A member of Brown's crew called Kid Red posted a threatening message directed at Bedford. The message has been deleted but here it is:
MEMORIAL DAY WEEKEND aka the niggas will be out .. We just came to party tho, unless a nigga wanna try us. And that includes u model niggas *Cough Cough #TysonBeckFord  we see everthing LiL nigga" #DontPlayYaSelf  #CedarBlocka #FruitTownPiru #OHB #FillmoeNi**asDoItAll @tysoncbeckford
Brown followed the message with a picture of his scary-looking crew.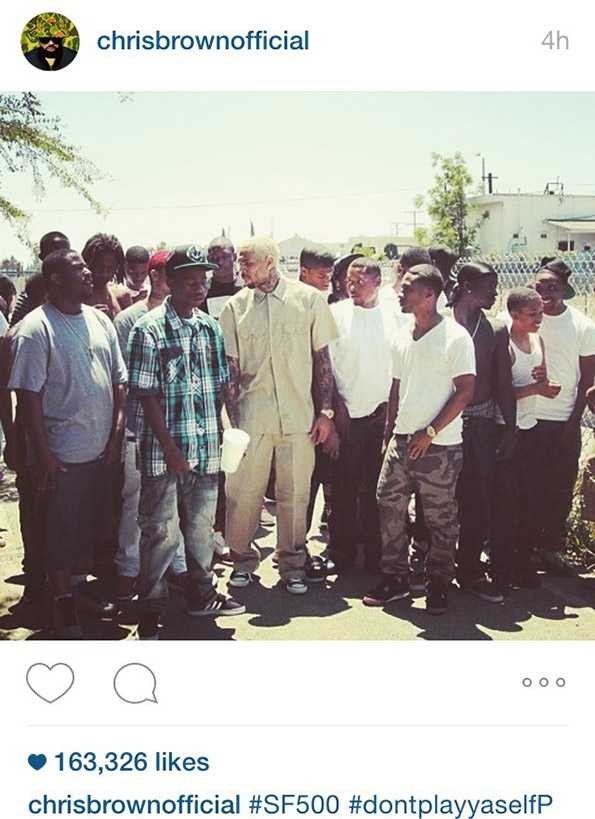 Brown then tweeted a more direct threat that sounds pretty chilling, given his alleged gang connections.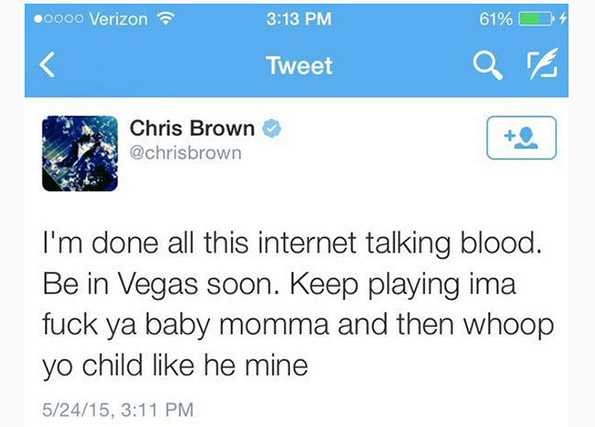 This is not good. Even though Chris Brown and Karrueche have supposedly moved on after their messy break-up, he seems to view her as his property.
If you're heading to Las Vegas, my advice is to shelter in place.