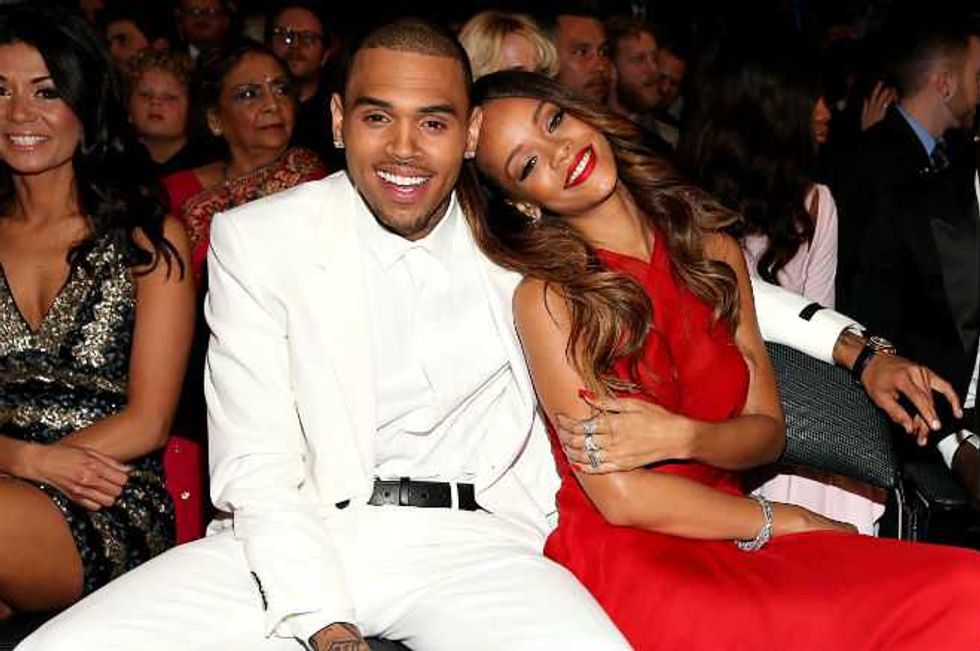 Chris Brown is opening up about his relationship with ex-girlfriend Rihanna, saying they are in a great place right now—and that if ever she wants him, all she has to do is call.
According to Chris, his recent jail stint really showed him what was wrong in his life and encouraged him to be a better man. The singer, who was placed on probation in 2009 for assaulting Rihanna, believes they have moved on from the now infamous pre-Grammys brutal beatdown and will always be friends.
"Me and her are friends," he told Access Hollywood.  "We have a great understanding. There's no issues."
Chris went on to say how much he would enjoy working with the Barbadian beauty again in the future, and if she ever wanted to, all she had to do was ask.
"If she's working on an album [and] she wants me on a record, she can call. I'll get on the record," he said. "If I need her on something, it's vice versa. So, that friendship, I think speaks volumes without having to speak. We've been friends. We've known each other for almost 10 years, the same amount of time I've been doing music. I don't think that's ever gonna change… we're friends."
How lovely is this shiny, bright, new and improved Chris Brown?
Make sure you catch the first half of Chris' interview tonight and the second tomorrow on Access Hollywood (check local listings for times)