It's nobody's business to lecture Hynde on how she should feel about her own trauma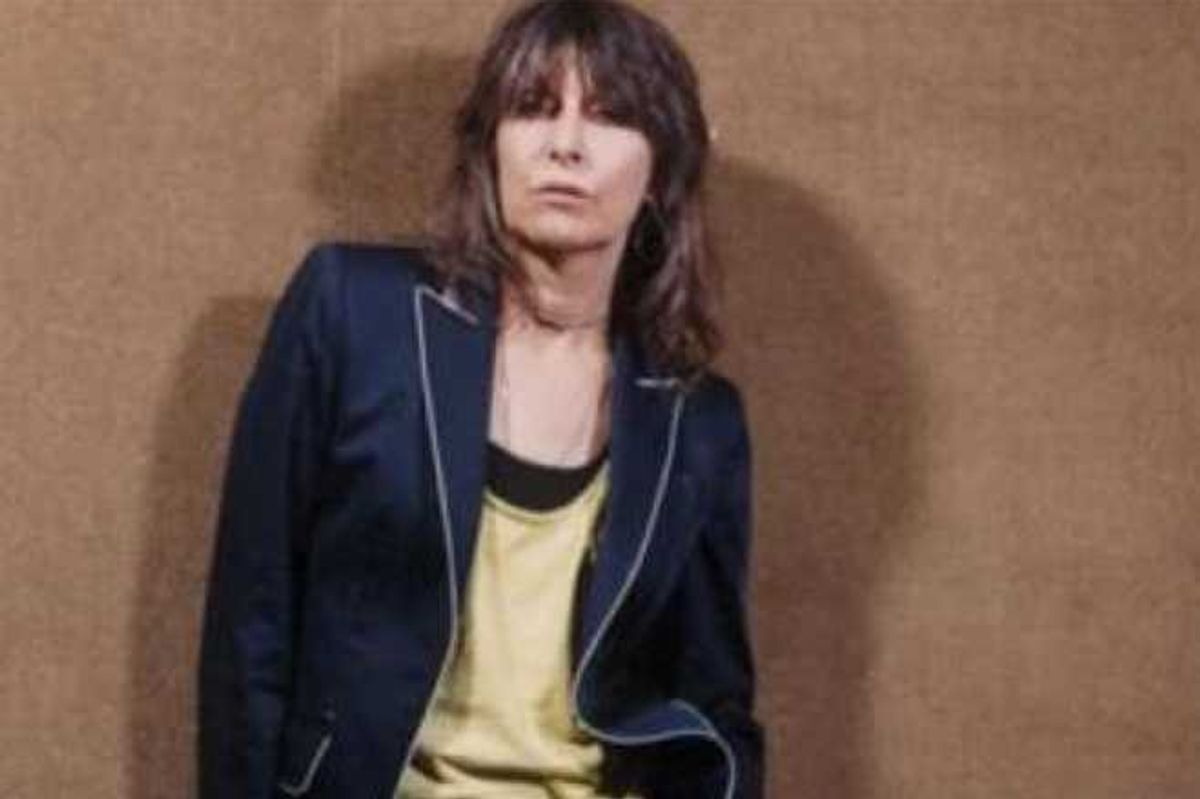 Chrissie Hynde has stirred up a veritable hornets nest of outrage following controversial comments she made recently regarding the subject of rape.
During an interview with Britain's The Sunday Times, to promote her new autobiography, Reckless, the 63-year-old talked candidly about a horrific sexual assault she was forced to endure when she was 21.
Hynde detailed how a group of men from a biker gang raped her, after driving her to an empty house, on the pretense of going to a party—and then, using the threat of violence, forced her to have sex with them.
More than 40-years on, and Hynde firmly blames herself—and herself alone—for the gruesome attack, telling the Times:
This was all my doing and I take full responsibility.
You can't paint yourself into a corner and then say whose brush is this?
You have to take responsibility. I mean, I was naïve.

Hyde went on to state that women who dress "provocatively" in public have only themselves to blame if they become victims of sexual assault, claiming:
If I'm walking around in my underwear and I'm drunk? Who else's fault can it be? – Er, the guy who attacks you?
Oh, come on! That's just silly.
If I'm walking around and I'm very modestly dressed and I'm keeping to myself and someone attacks me, then I'd say that's his fault.
But if I'm being very lairy and putting it about and being provocative, then you are enticing someone who's already unhinged — don't do that."
You know, if you don't want to entice a rapist, don't wear high heels so you can't run from him. If you're wearing something that says 'Come and fuck me', you'd better be good on your feet. I don't think I'm saying anything controversial am I?

Wow. Just, wow.
It's really easy to see why so many have rushed to condemn Hynde—and, quite frankly, if a man had made those same comments, or a woman, who had never personally been affected by such an unthinkable ordeal, I'd be right up there with those criticizing the singer for her victim blaming rhetoric.
But, it's neither of those—Hynde was raped, she was forced to endure an utterly horrific sexual assault at a very young age—and, the very reason why I disagree with Hynde's viewpoint…because it is NEVER the victim's fault….. is the exact same reason why I would never condemn Hynde for her viewpoint.
Because, she is a victim.
Now, however she has chosen to process what happened to her, whatever narrative she has created in order for herself to make sense of what occurred that night, the belief set she has formulated to help get herself through it, to stop being frightened, to stop believing that she's powerless—then, more power to her.
It is absolutely nobody's business to lecture Hynde on how she should feel about her own trauma, about her own feelings—and, as research has proven time, and time again, it is only too common for rape victims to internalize blame, and to hold themselves, their actions, the way they were dressed etc….responsible for their attack—not to mention the influence of the ever judging media, families, friends, society, the judicial system.
In a culture where females are still encouraged from a very young age to second guess their behavior, and to blame themselves when they are so horrifically violated by others, it's hardly shocking some women will automatically do that, and at the same time pass that message and belief system on to other girls and women.
But, nope, nah, nada, nein, nicht, no, never……
Being raped is NEVER your fault….never, ever, ever.
I truly hope Chrissy Hynde will realize that for herself one day.
I truly hope ALL women—and men— will realize that one day.