Fashion
When it's time to get dressed for the holidays, everyone turns to Christian Siriano, even Hershey's. Handle the holiday stress with these tips from one of fashion's top designers.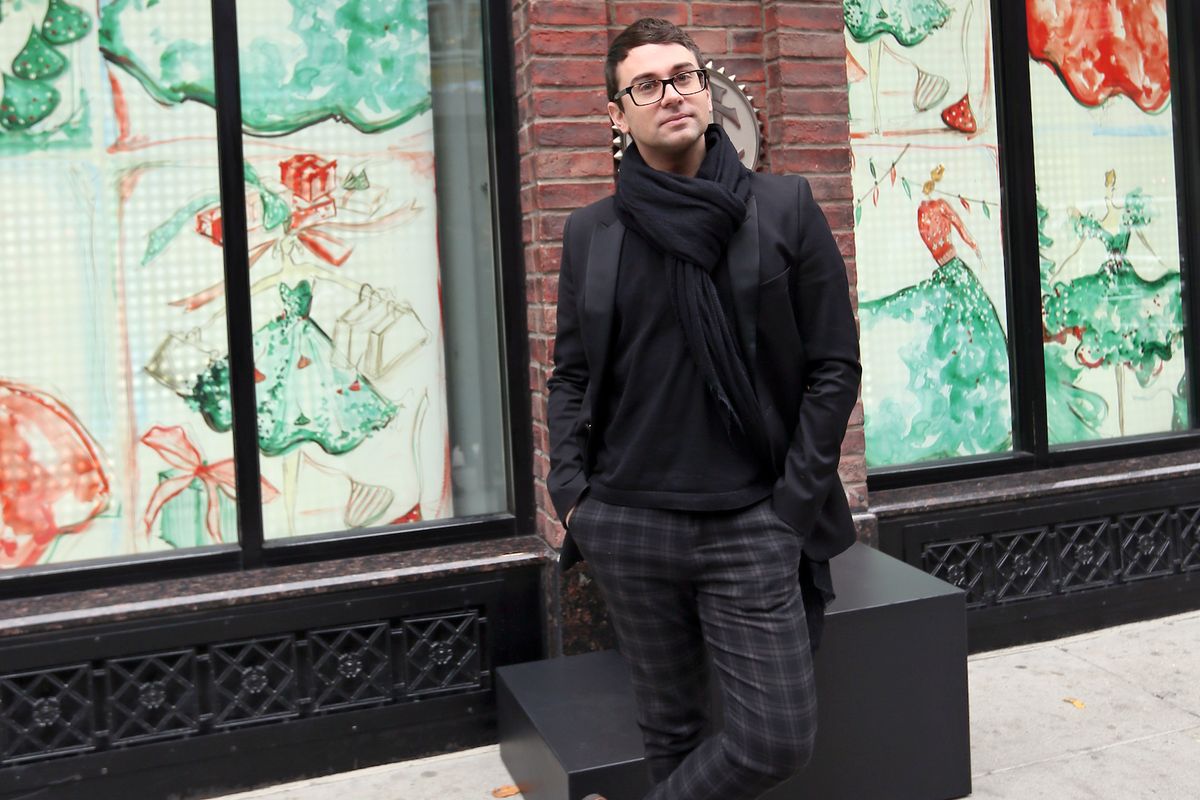 Stuart Ramson/AP Images for The Hershey Company
"Hi Brittiany, can you hear me?" These are the first words Project Runway winner turned one of Hollywood's and beyond's most sought after designers, Christian Siriano, casually says to me over the cacophonous mixture of production and celebration. Siriano, just twelve blocks away from me in Time's Square, revealed the Hershey's Kisses Kissmas Chocolates window display moments ago, and still is full of energy, a smile you can hear through the phone, and advice for all women when faced with the daunting task of being holiday ready.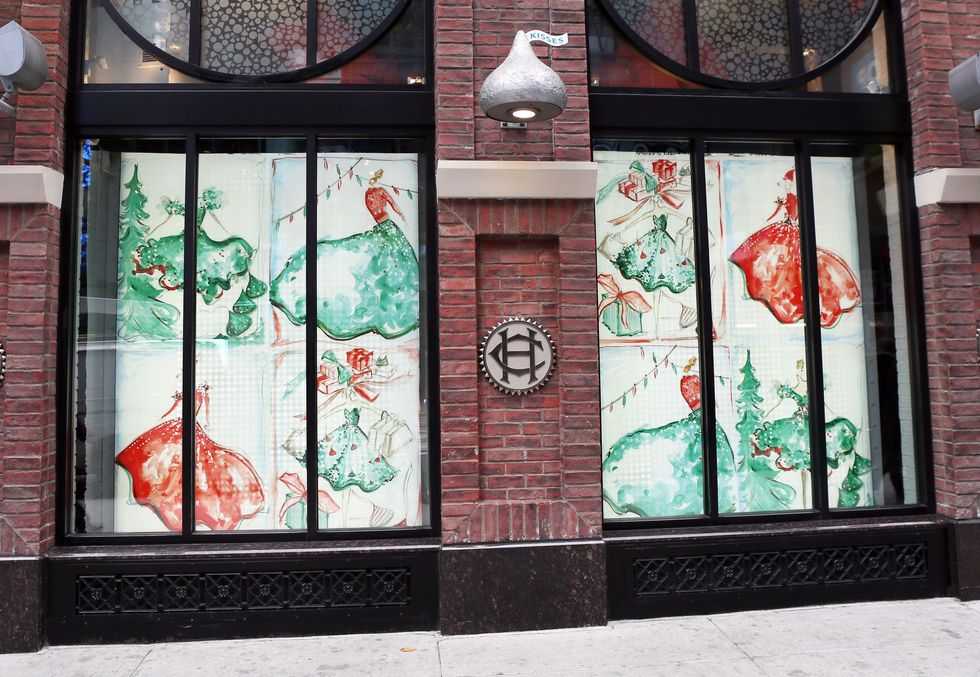 The newly unveiled Hershey's Kisses Kissmas Chocolates-inspired holiday windows, designed by Christian Siriano, are displayed at Hershey's Chocolate World Times Square, Thursday, Dec. 8, 2016, New York, N.Y. Stuart Ramson/AP Images for The Hershey Company
If this was any other city, a world famous designer dressing a window of a candy store would seem incongruous and a little absurd. But this isn't any other city, any other designer or any other candy store. This is the big apple in prime holiday season, Christian Sirano is one of America's most innovative fashion virtuosos known for 'making it work' when other designers say no, and Hershey's is the chocolatier known for inclusion. In this world, it doesn't just work, it is an ideal partnership. "I'm a huge Hershey fan, chocolate lover, and I love holiday window displays", says Sirano as to why he decided to take on this task. And let's be honest, we all need a little chocolate in our lives, one way or another. Siriano brought the fashion element with fashion sketches of four women, with four distinct body types and styles, dawned in red, green and cream outfits with hints of sparkle, texture, structure, and patterns. The common denominator, they slay as each figurine completes a holiday task, and it looks effortless. Of course, I took advantage of the fact that I had one of my favorite designers on the phone and asked him his tips for preparing for the holidays.
1. Overdress- I'm talking full blown reality star overdressed
"Go overdressed. This is when you breakout and go full glam. Have fun with it," Siriano urges.
2. Get into the spirit with Mariah
I know Mariah doesn't know what people think of her, but the Annapolis, Maryland raised Siriano loves her. "Mariah Carey Christmas music is my favorite. I play Mariah Carey Christmas in June."
3. Red Lips and Sequins
Does this really need a caption? See tip 1 and if you are still hesitant, hear Siriano's wise words of encouragement, "Incorporate holiday anything. Rock that sequin! Rock that red lip!"
4. Do What You Do Best-*Hint* It is not everything.
You won't see Christian in the kitchen cooking all day. He brings the fashion element to the holiday, while his husband, Brad, who is really into cooking and crafting brings the equally as important (and delicious–Siriano says he is an amazing cook) food element. "This is the time I get to chill and gossip".
Well, you heard the man. Have fun, get glam, and make it work! Want more Christian? Check him out on twitter, and Instagram.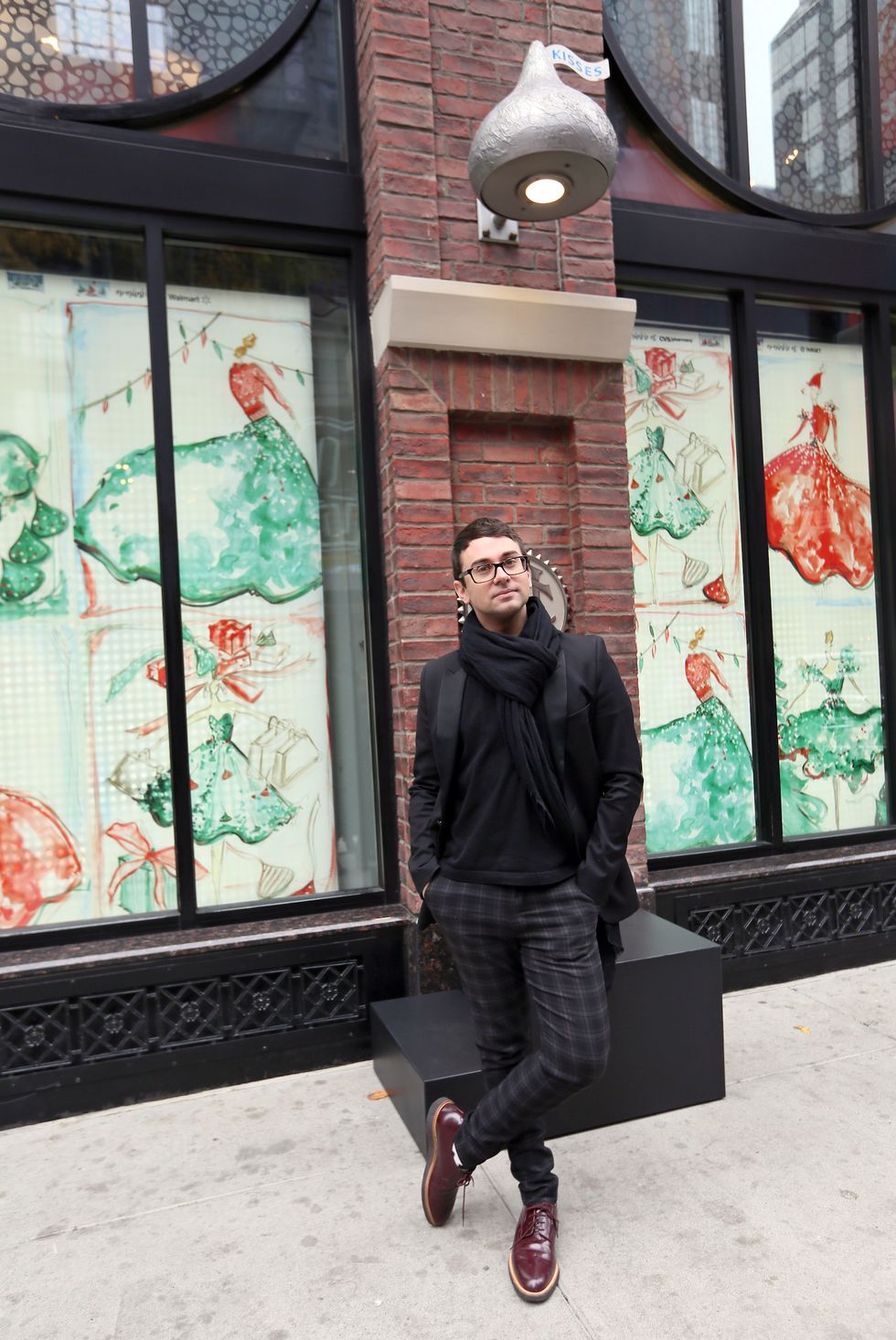 Fashion designer Christian Siriano poses with his Hershey's Kisses Kissmas Chocolates-inspired holiday windows at Hershey's Chocolate World Times Square, Thursday, Dec. 8, 2016, New York, N.Y. Stuart Ramson/AP Images for The Hershey Company
From Your Site Articles
Related Articles Around the Web