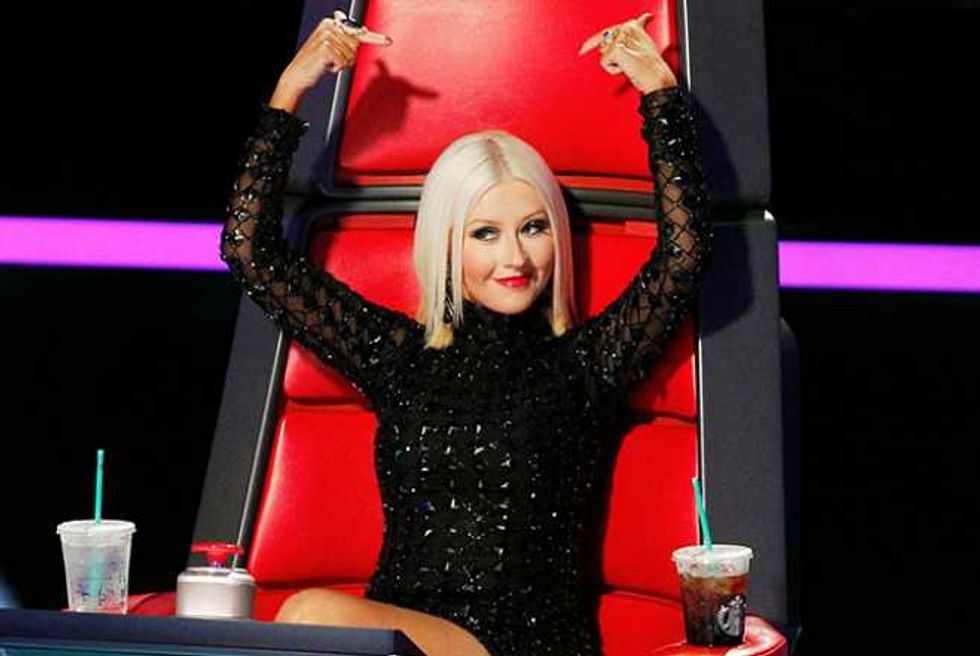 "Christina Aguilera is No. 1 on iTunes!" is a sentence nobody expected to ever hear again after the release of Bionic and Lotus, but somehow the impossible has happened. A Great Big World's "Say Something," featuring Xtina, is currently sitting at the top of the iTunes chart, surpassing the likes of Eminem, Lorde, and Katy Perry.
The indie ballad has been gaining steam for a couple of months now after being featured on an episode of So You Think You Can Dance back in September, but its popularity sky-rocketed after being re-recorded and re-released with Christina and then performed live on this week's episode of The Voice. To be fair, Xtina just sings softly in the background, reigning in her signature pipes and adding very little to the song overall, but it's obvious that her name value alone is a huge reason why "Say Something" is No. 1 right now. Maybe it would've eventually topped the charts without her, but Aggie definitely sped the process up.
Now, the question is: Will Christina Aguilera ever reach No. 1 on her own again, or is she destined to live out the rest of her days as pop's top feature creature?