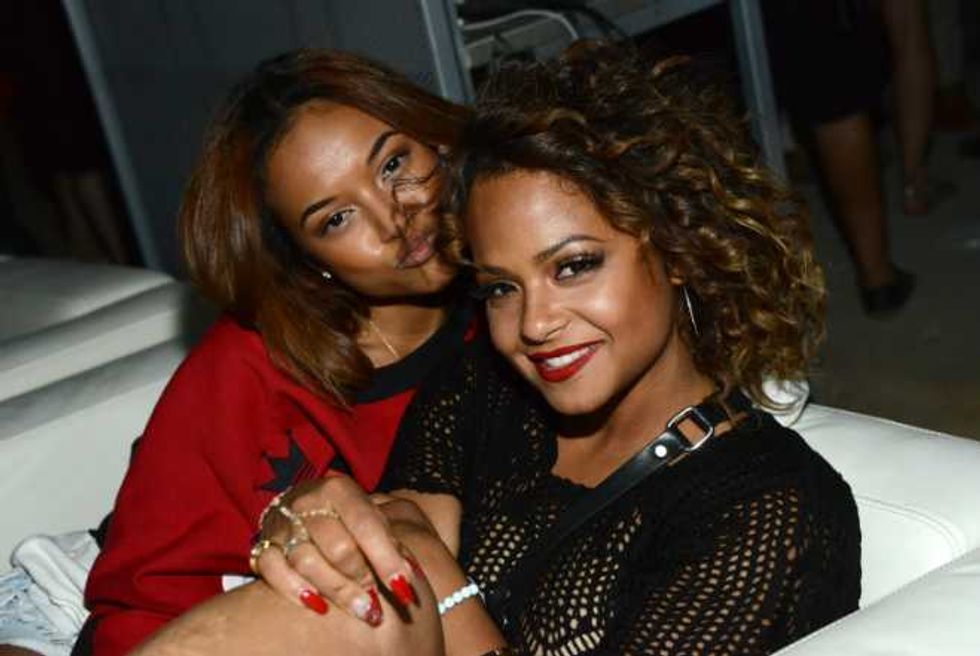 Christina Milian has been spotted filming a reality show in L.A. with her good girlfriend (and Chris Brown's on-again/off-again side piece) Karrueche Tran.
No, the show isn't called Hip-Hop's Hottest Groupies; it's called Christina Milian Turned Up, and apparently it's all about Christina and her Cuban family.
"It's about my crazy life," Christina told the Latin Times. "It's about me and my Cuban family -- my mom and my sisters. The majority of us are young mothers and we are all young entrepreneurs. It's time for my sister to come out of the shadows and not just be "Christina Milian's sisters." They're beautiful girls figuring out their lives and what they want to do with themselves. This is an opportunity for people to follow them and their journey, and at the same time, also follow me and my stages of making an album. It shows me really taking over my independence and taking more control of my career."
Sounds boring. Following Christina and Karrueche around as they battle baby mama drama and try to hold onto their meal tickets would be far more interesting.
The show is currently scheduled to premiere early next year on the E! network. Hopefully Christina's new album, which has been delayed for about six years now, will also drop around the same time.