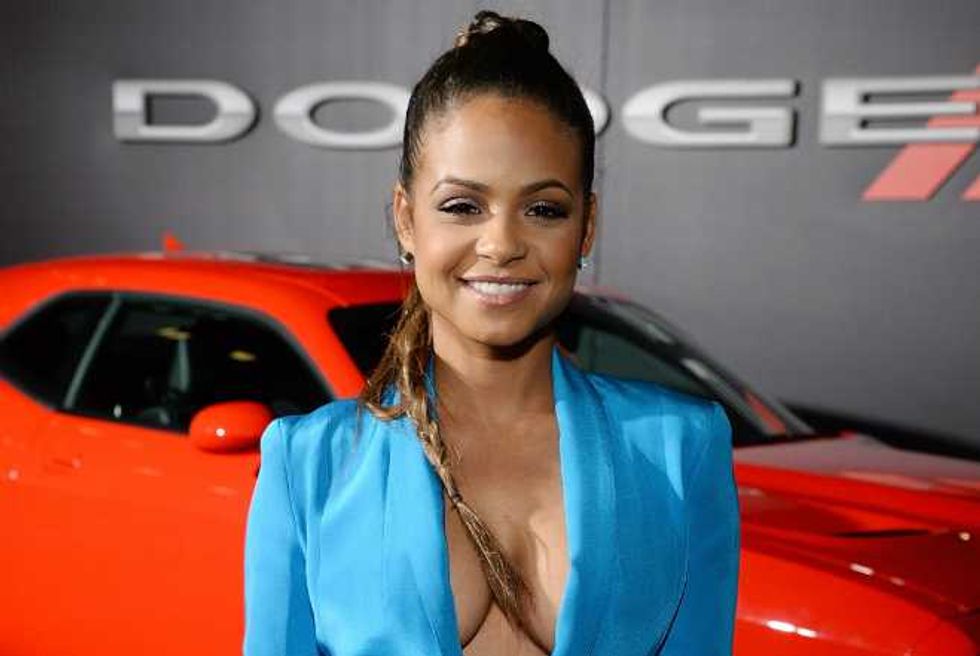 It's been seven years since Christina Milian released her last single, 2008's Us Against The World. In the time since, the now 33-year-old has kept herself busy with the odd acting role, a brief stint as the "social media correspondent" for The Voice, a spot on Dancing With The Stars, and most recently, reality TV.
Now she's finally back to music again with the release of her long-awaited(?) new single Rebel--and I gotta admit, it's actually pretty good.
Rebel is bedroom-ready electro R&B, with heavy vocal processing and some obligatory allusions to her rumored relationship with her label boss, Lil Wayne. (Get that publicity, girl!)
Despite probably being about her current boyfriend/sugar daddy/fling, Weezy, Rebel almost sounds like the work of Milian's ex-hubby, The-Dream. It could've easily come from her scrapped Dream & Tricky-produced Elope album, and anybody who's heard the leaked demos from those recording sessions will agree with me that that's definitely a good thing.
Welcome back, Christina.