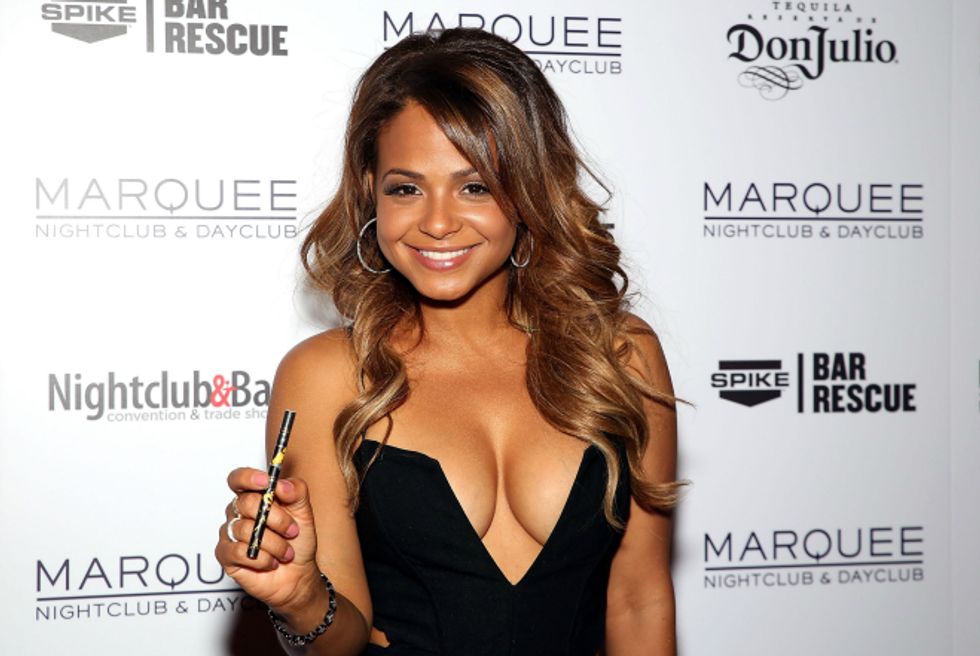 Christina Milian hasn't put out an album in eight years, but every few months without fail she promises that new music is on the way -- it just never comes. The 32-year-old Young Money signee is now working on a Kardashian-style reality show with the E! network, but she still says that she hasn't give up on her musical dreams just yet.
In a new interview with Rap-Up, Milian says that her album is "pretty much all done," but gives no details on a lead single or a possible release date. The only real info she did reveal was that she's probably going to do a music video for "Video Model," which is a Lil Wayne song that she features on that appears as a bonus track from the last Young Money compilation.
Like everything from Milian these days, we'll believe it when we see it.