MUSIC
LISTEN | Greg Gonzalez and company create the ambient-pop love album millennials will be crying to forever
cigarettesaftersex.bandcamp.com
Just like so many millennial romances — the topic of nearly all of their songs — Cigarettes After Sex solidified their status as a legitimate effort in Brooklyn.
Prior to this, the brainchild of lead singer Greg Gonzalez, was working on his own, writing songs in El Paso, Texas which would later assemble his first EP, "I.," in 2012. This EP would also be recorded entirely in the four-story staircase of Gonzalez's alma mater, the University of Texas. Perhaps this origin story is why Gonzalez attributes the beginning of the band to be a bit of an accident.
Regardless, the music resonating with people, and Cigarettes After Sex entered the world.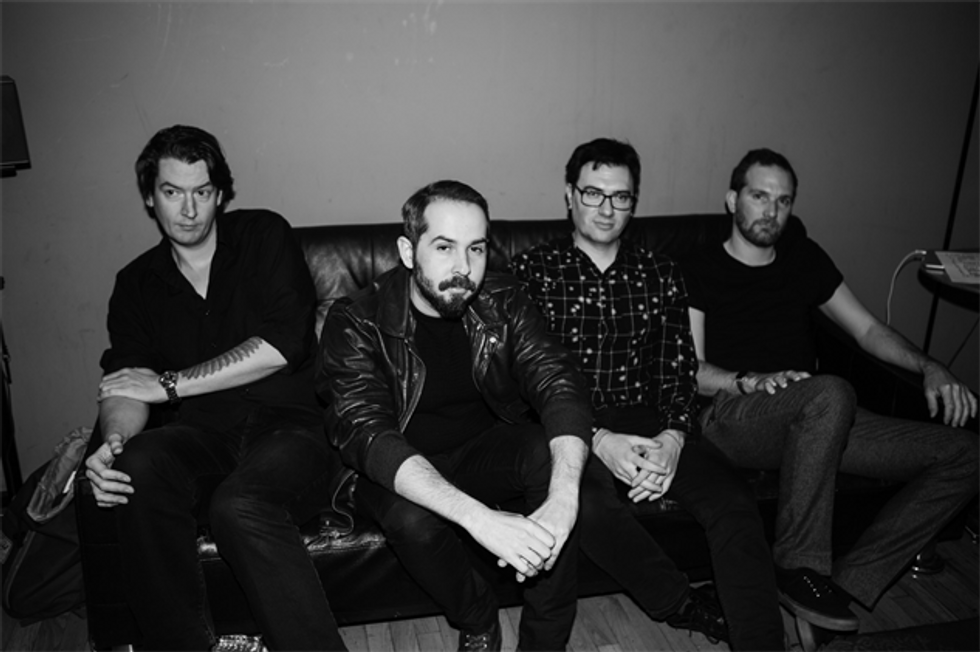 PASTE Magazine
The success of the EP led to Gonzalez finding a team of collaborators to create his full-length release, and more success stemmed from there. Particularly, the band found fame through their Youtube channel (millions of views have accumulated on nearly every track). And although it was intended as a bit of a joke, according to Gonzalez, their cover of REO Speedwagon's "Keep On Lovin' You" was one of the biggest hits.
Now, five years after Gonzalez's debut under the name, the band has moved on to gaining fame through their own music. The self-titled album accumulates the recently released singles with brand new material, exploring love, loss, and emptiness in a modern day setting. It's immediate and it works. It feels not unlike a sad, wet dream, where our desires are giving us some sort of fulfillment but not enough that we don't feel something still lacking.
A few of the tracks that the fans will already be familiar with are all front loaded in the debut. However, the early placement of this material in the album somehow gives them new life, turning from individual love stories into vignettes of a bigger, holistic life.
"K." is a bold first track, a more than five-minute ballad of ambient-pop perfection detailing the evolution of a relationship with a woman named Kristen from that moment of "we're just hooking up" to "I think we're more than just hooking up, but not necessarily a relationship," although it's more than apparent this is what is wanting from the crooning in Gonzalez's plea for her to "slip back in bed." Only an album willing to be vulnerable and dreamy could get away with it.
That kind of album is exactly what Gonzalez and company deliver, a mix of happy and sad in the many turmoils of romance. Admittedly, the slower, longer tracks on the album can seem heavy, but this feels mainly dependent on your listening mood. Love can be slow and long. Only one track on the record is under four minutes.
That song, "Sunsetz," has the opportunity to be a mainstream pop song, showing enough activity to help it garnered a larger audience. It manages to balance the ethereal power of ambient-pop that the band has mastered capturing while also allowing the storytelling skills to shine through and occupy enough space in what otherwise can feel like a relatively blank campus to occupy a listener's head, followed by their heart. By the end of the song, we are also seeing this nondescript face in our rearview mirror and wanting to hear her voice in the way Gonzalez sings of doing.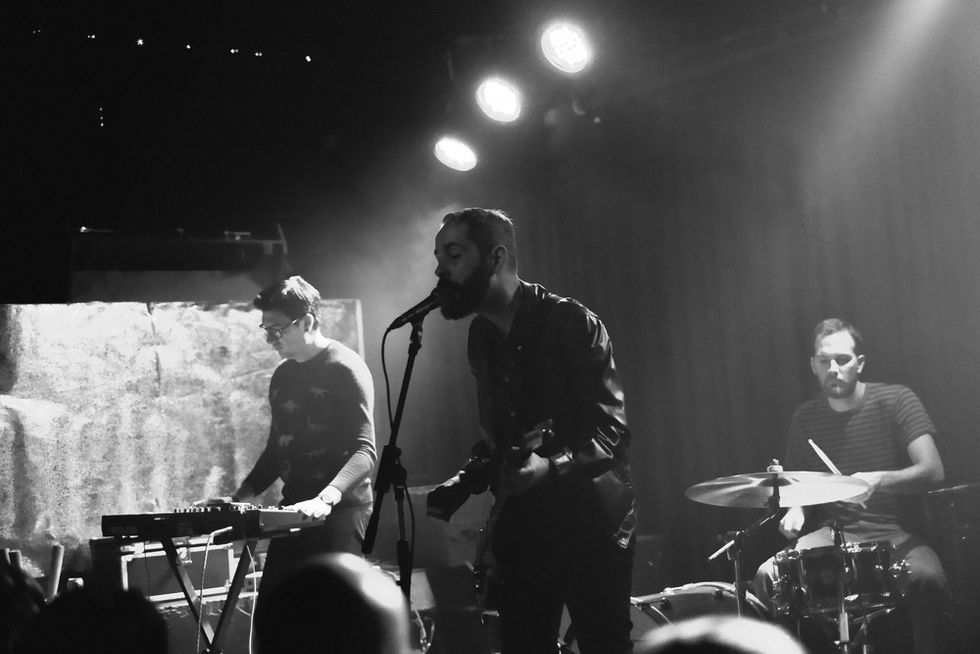 Similarly, the upbeat "Sweet" is exactly as its name suggests. It depicts the whole moment of first liking someone, of feeling like everything will work out and this is exactly who you're meant to be with. It's all about touch, it's all about immediacy. "I would gladly break my heart for you" is an incredibly romantic declaration, saying the pain is really worth the pleasure. Nothing has ever felt so disillusioned and relatable.
However, this should not discredit the darker, colder interpretations of love Gonzalez delivers. "John Wayne," a common inspiration in literary and musical works, is eluded to in a ballad about the craziness of chasing after someone you can't have. It's dreamy, echoing sound effects filling the empty parts of the song give it the sad quality, similar to how we feel watching a couple break up during the last dance at a prom.
This sort of sadness is littered throughout the debut — from the single "Apocalypse" exploring trying to restore love in a broken place to the final, sad acceptance in concluding track "Young & Dumb" where Gonzalez concedes perhaps these things he is feeling, these girls he is falling for who ultimately cheat, are all just a side effect of his penis, not his heart. And although hidden behind a more upbeat tempo, "Truly" also accepts the notion of the absence of feeling even as Gonzalez sings "Truly, know that you really don't need/To be in love to make love to me." It is, indeed, the truth of the matter, and he is willing to admit it, even if it hurts.
Cigarettes After Sex is the album twentysomethings need right now. It encourages us to dream, to smile, to slow down and spend some time falling in love even if we think it could hurt us or distract from our other ventures. The band makes us feel how good all of that can feel, and for that alone — even if it were not a smartly crafted work of music (which is undoubtedly is) — it should be taken as a success.
---
Rachel A.G. Gilman is a writer, a radio producer, and probably the girl wearing the Kinks shirt. Follow her on Twitter.
Related Articles Around the Web