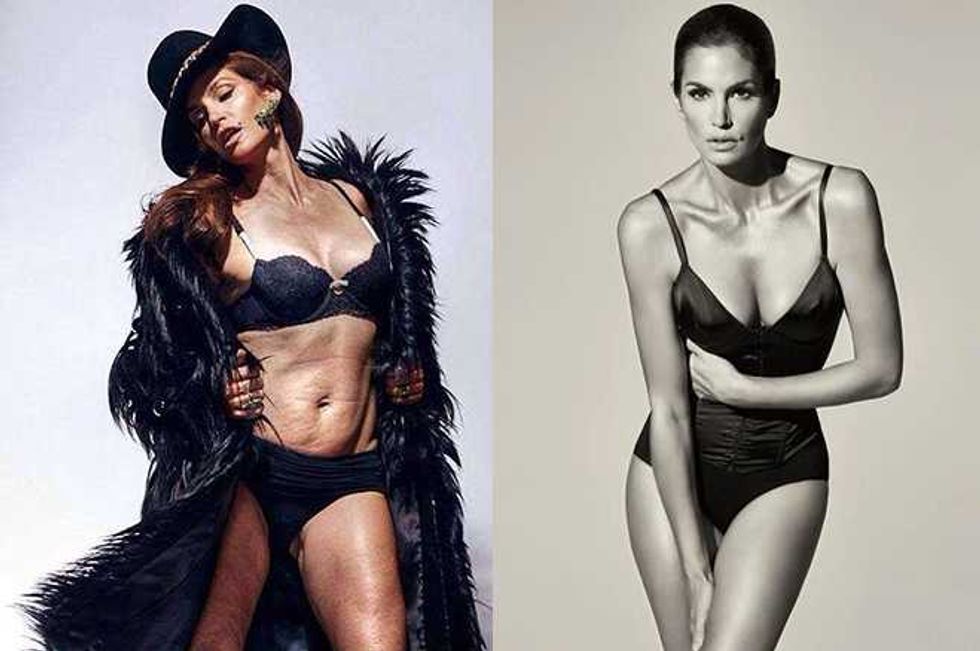 Finally, good news for women feeling defeated by images of perfection—an unretouched photo of Cindy Crawford.
Whether or not Crawford intended the photo to go public is up for grabs.
Reports say that she planned to reveal her 'real flaws' in an upcoming issue of Elle magazine, while others say the photo was leaked without the supermodel's knowledge.
Who cares? I'm in!
Ladies, at ease. Now we can stop sucking in our stomachs for one blessed moment.
Thanks, Cindy or god or whoever is behind this reprieve for women over forty!