MUSIC
C.J. Wallis talks Mac Miller, new projects, and how he connected with Curren$y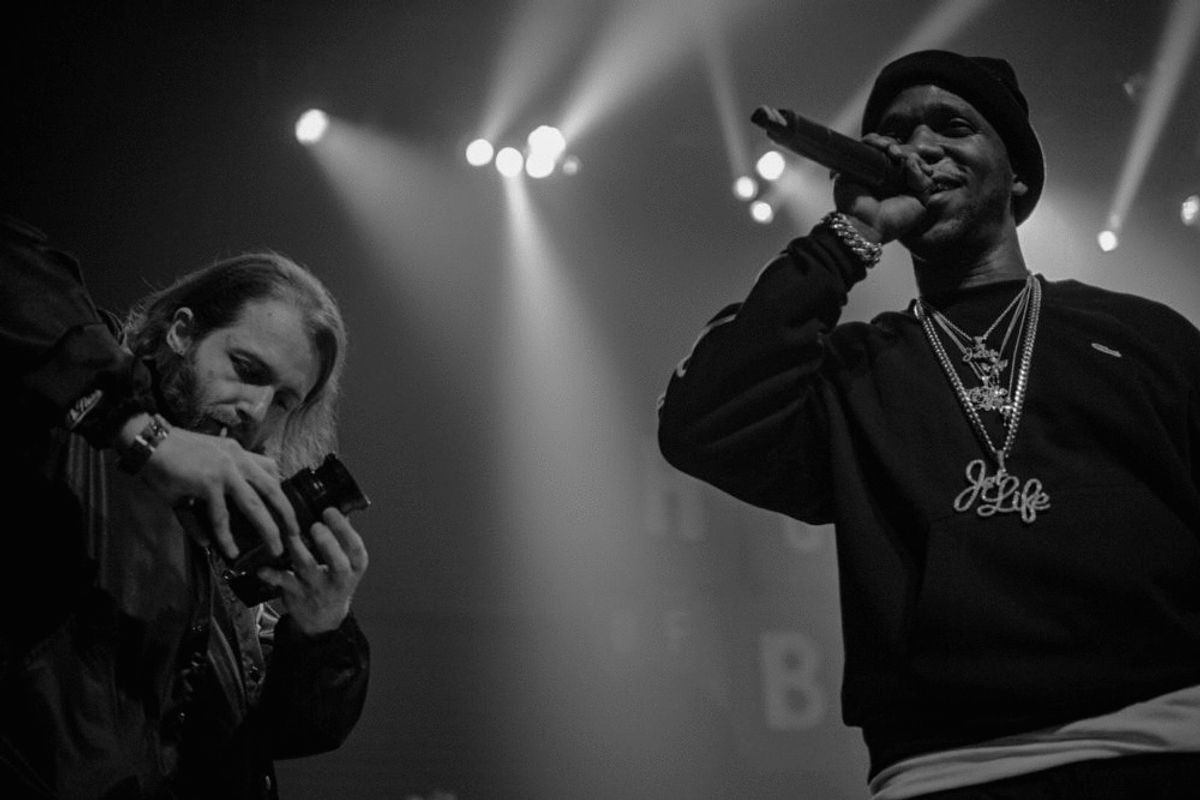 Susan Maljan
During a relatively tame performance at 2011's Rock The Bells in Los Angeles, New Orleans-based rapper and JetLife CEO, Curren$y, stepped off the stage to greet his legion of fans.
As he stepped down, he tangled his foot in speaker wires and cracked his ankle in three places. Ignoring the pain, Curren$y jumped a barrier to get even closer to the crowd and broke it again in another 8 places. He finished his set and hopped off stage to go to the emergency room. "That was my first day on the job," said C.J. Wallis, JetLife's creative director. "They jumped in a van and took off and just sort of left me there. I realize now I was just the filmmaker for the day, but at the time I felt like Scorsese going to film The Last Waltz." Despite being disappointed by how the day had gone, Wallis realized he was the only one with footage of the performance, and he tracked the rapper down. He met up with a member of Curren$y's team at the hospital and talked for hours in the waiting room while they awaited news. "I felt like I fell into the family right away."
10 years later, Wallis has established himself as a sought-after creative icon in the Hip-Hop industry. He has curated visuals for everyone from Fiend to Wiz Khalifa and Ty Dolla $ign, and has crafted an infinite amount of content for the JetLife CEO himself, including album covers, documentaries, and of course, music videos. "JetLife is like a football team that just functions really well," Wallis said. He's also filmed a plethora of feature films. His last documentary, The Perfect Bid, which tells the story of "The Price is Right" superfan Ted Slauson, went on to win Best Documentary at the Orlando Film Festival.

While Hip-Hop's inner circle knows Wallis well, the general public was first introduced to him when he announced his intention to film a Mac Miller documentary earlier this month. "So, over the next year I'm going to start collecting interviews & content to make the definitive Mac Miller documentary for his family, friends & fans," Wallace tweeted on June 3. The tweet made headlines everywhere, and fans of the late rapper took it to be confirmation that the project was underway. Later that day, Wallace retracted the statement after speaking respectfully with Miller's estate. "To say that I was putting it together in any sense is a bit crazy, really all I did was message 4 or 5 people," Wallis said. "I know what my intention was, but what was frustrating was the family getting hounded by the headlines. The tweet was never a pitch. Maybe I worded it wrong initially, but I didn't think I would have to justify it in this way two weeks later."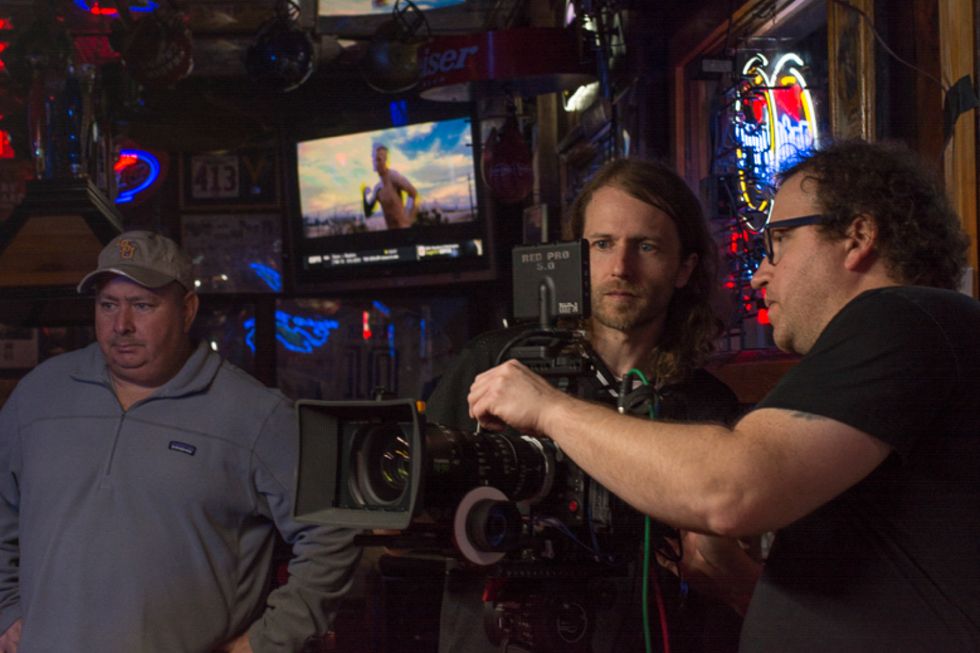 We heard back from @christianclancy & The Estate who said the family has requested we hold off on the project at th… https://t.co/qlIrgDbm5c

— FORTYFPS FILMS (@FORTYFPS FILMS) 1559664043.0
Fans accused Wallis of mishandling the artist's legacy, and the director realized the quickest way to quell the growing backlash was to initiate conversations with the disappointed fans. "I'm a public company, so when someone has something to say about me or my work I wanna know about it," Wallis said. He found that the more he engaged, the quicker the trolls began to understand and back down. "People like to start stuff on the internet thinking there are no repercussions, and I wasn't gonna get steamrolled by the internet over good intentions."

The blowback reignited a contentious debate surrounding creative liberties taken with posthumous artists. Who should be allowed to detail an artist's legacy? Do posthumous releases benefit the memory of an artist or are they just cash grabs? XXXTENTACION's album SKINS was highly publicized before its release but was deemed by critics as an "aimless" and "structurally unsound" project that did more harm to his legacy than good. Avicii's posthumous release, TIM, received similar backlash, as it was released by the same label who Avicii's step-father says pushed the DJ to suicide. Mac Miller's first song since his passing premiered last week. "When Prince died there were three months where there was no copyright over him, and everyone was just cashing in on the dude," said Wallis. "So when someone passes away, it should be up to the family or whoever is in charge to decide [what to do next."

For now, Wallis is ready to put the experience behind him and get back to work. He is currently working on his next film, Frank Flood, a narrative feature surrounding the early days of the infomercial world. Despite it all, Wallis still feels confident in his ability to tell Mac Miller's story when the time is right for all parties involved. "I have a certain way I approach my projects that come from a very unjudgemental [sic] and compassionate point of view," Wallis said. "[Mac Miller's] story definitely deserves that."
For more information on C.J. Wallis, visit his website. Also, be sure to follow him on Instagram and Twitter.